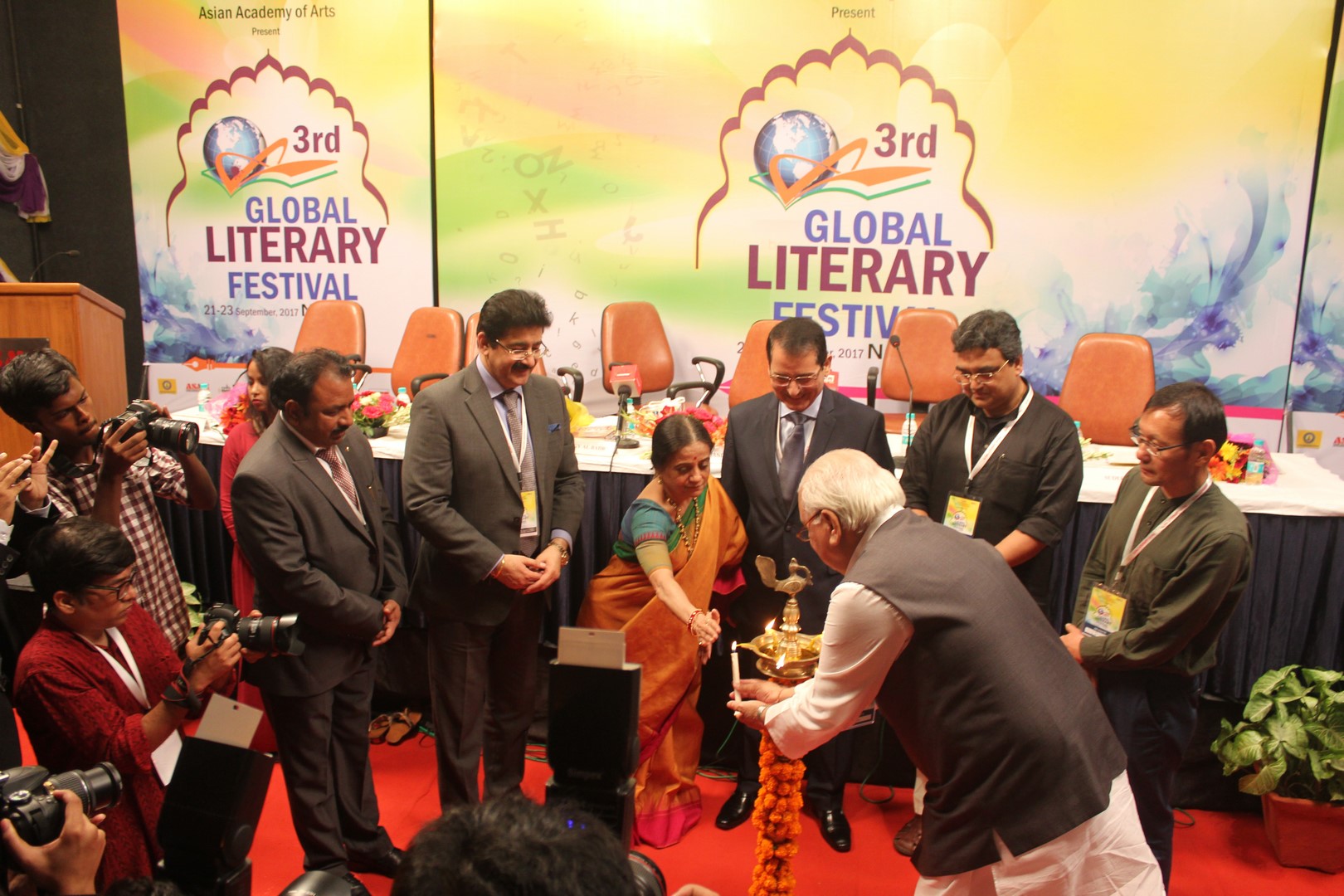 The studio is packed with enthusiastic students and other guests and their energy is infectious. Sandeep Marwah is clearly very popular with his students and it shows in the manner he is greeted by the academy.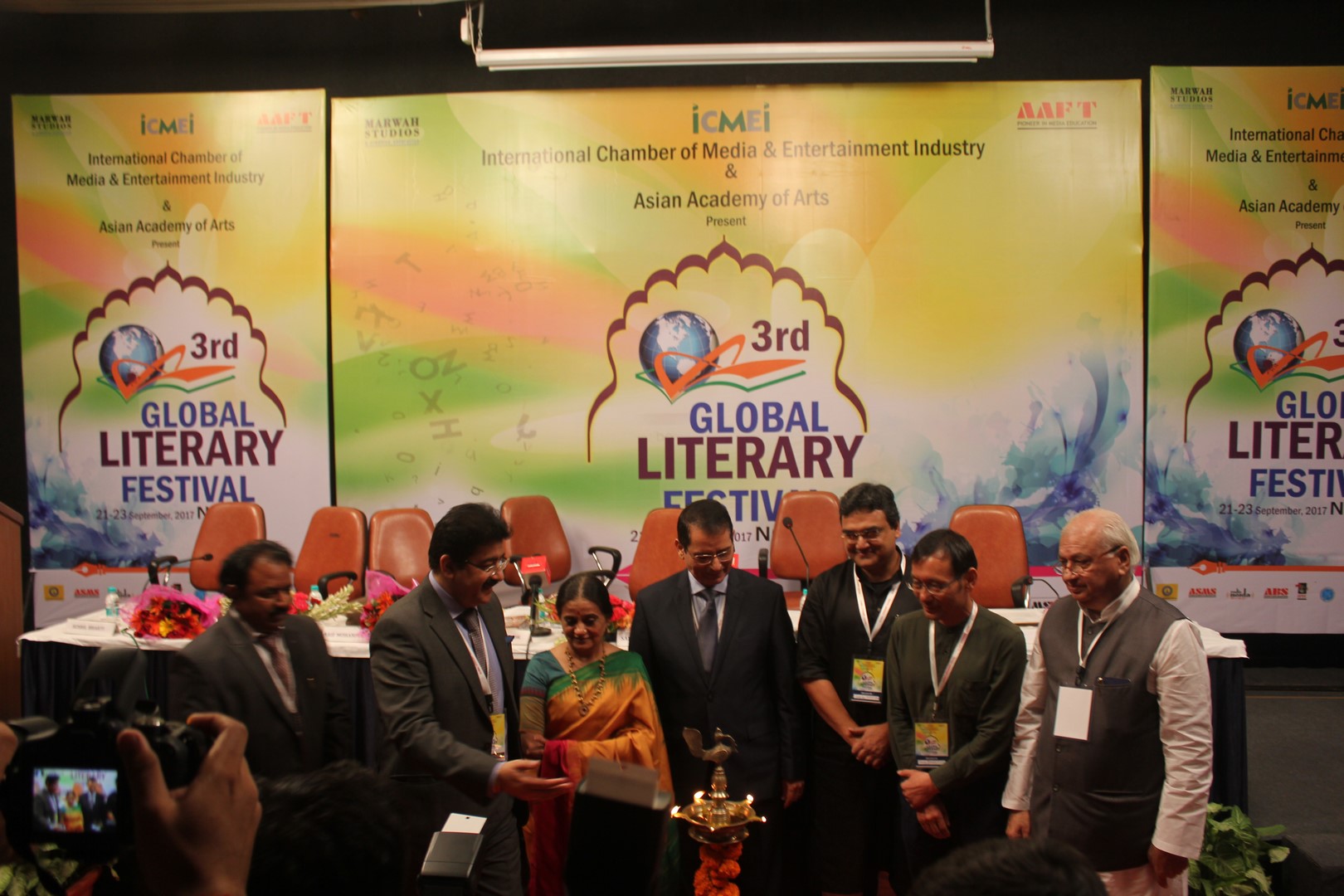 He has a lot to share with his students but before that some formalities need to be out of the way. He invites all members on the dais to come down and join him in the lighting of the lamp. There are ambassadors for different countries and all of them in some way or the other connected to the academy.
Post the lamp lighting combined with Ganesh vandana and some music everybody is ready for serious discussions.
@bhawanasomaaya