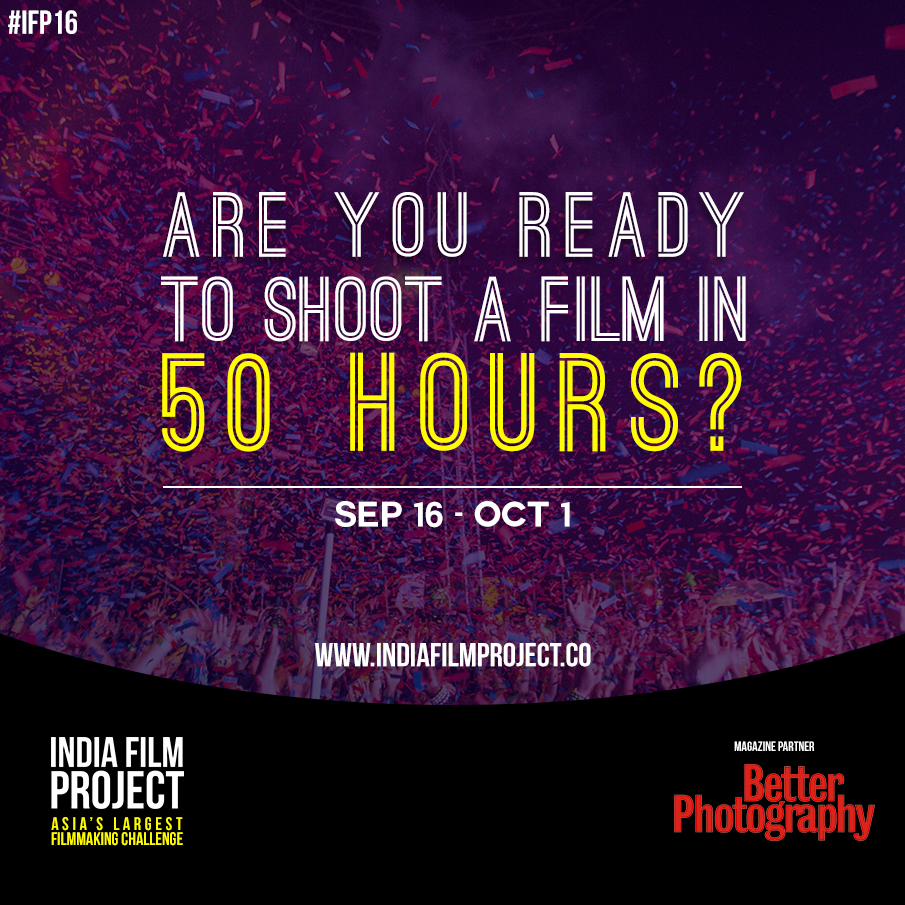 India Film Project is a filmmaking challenge with a twist where participants from across the globe create a film on a given theme and within a time-limit of 50 hours, starting from September 16, 8pm to September 18, 10pm. The submission will be viewed by an unparalleled jury and showcased at different festivals globally.
The grand film event has now moved to the film making capital of country, Mumbai and will be held on October 01 at Hall 6, NESCO Goregaon and more than 5000 filmmakers from different cities will fly down to attend this gala. The eminent jury this year comprises Madhur Bhandarkar, Nagesh Kukunoor, Sriram Raghavan and Southern Super director Vetri Maaran.
There are so many festivals but the truth is for cinema buffs every festival makes a difference.
@bhawanasomaaya
My previous posts can be visited on the following link:
http://bhawanasomaaya.blogspot.in