In December 2017 I was on a flight to Ahmedabad for a family wedding when I got a phone call from Krishnakant Unadkat of Divya Bhaskar suggesting to me to start a weekly column for their supplement Navrang.
I was surprised he wanted me to start immediately and that too end of the year. Let's roll it in the new-year I suggested to him and he agreed. While I was in Ahmedabad I visited his office and learned that Unadkat is responsible for 7 supplements a week and has never missed on any of his deadlines.
Over a cup of masala tea and media conversation, Unadkat and I agree that we must begin the column with a bang and choose Salman Khan as the topic of the inaugural column. The challenge is to profile Bajrangi Bhaijaan and every actor in just 600 words because space is sacred and so is the deadline.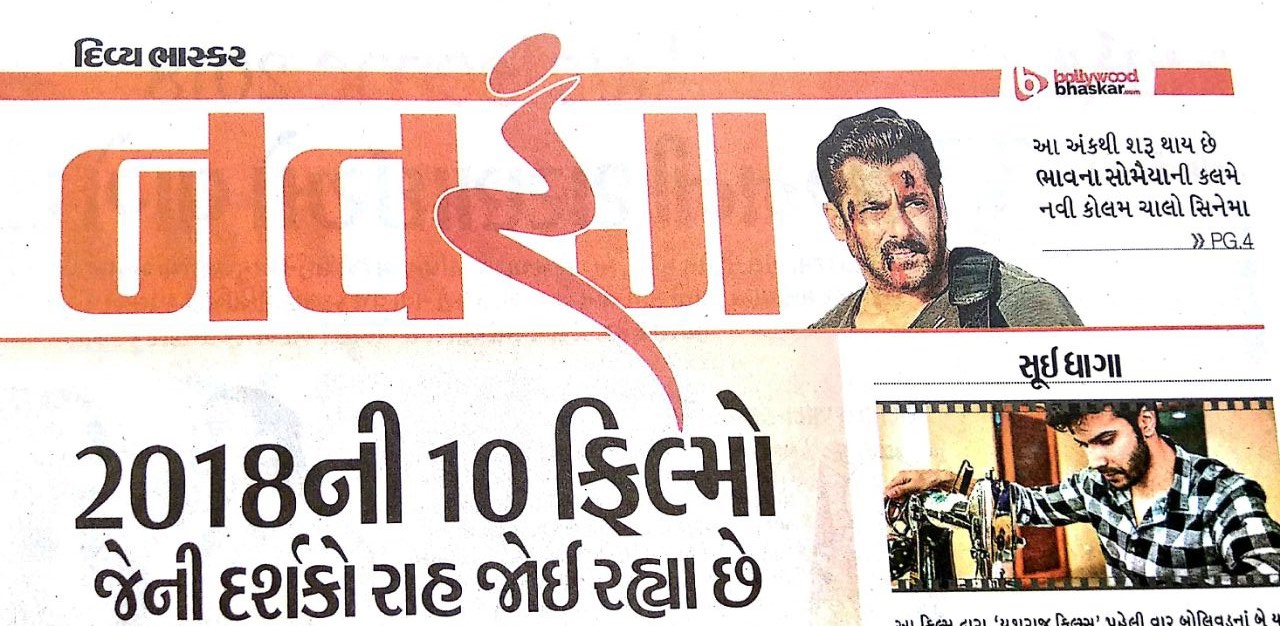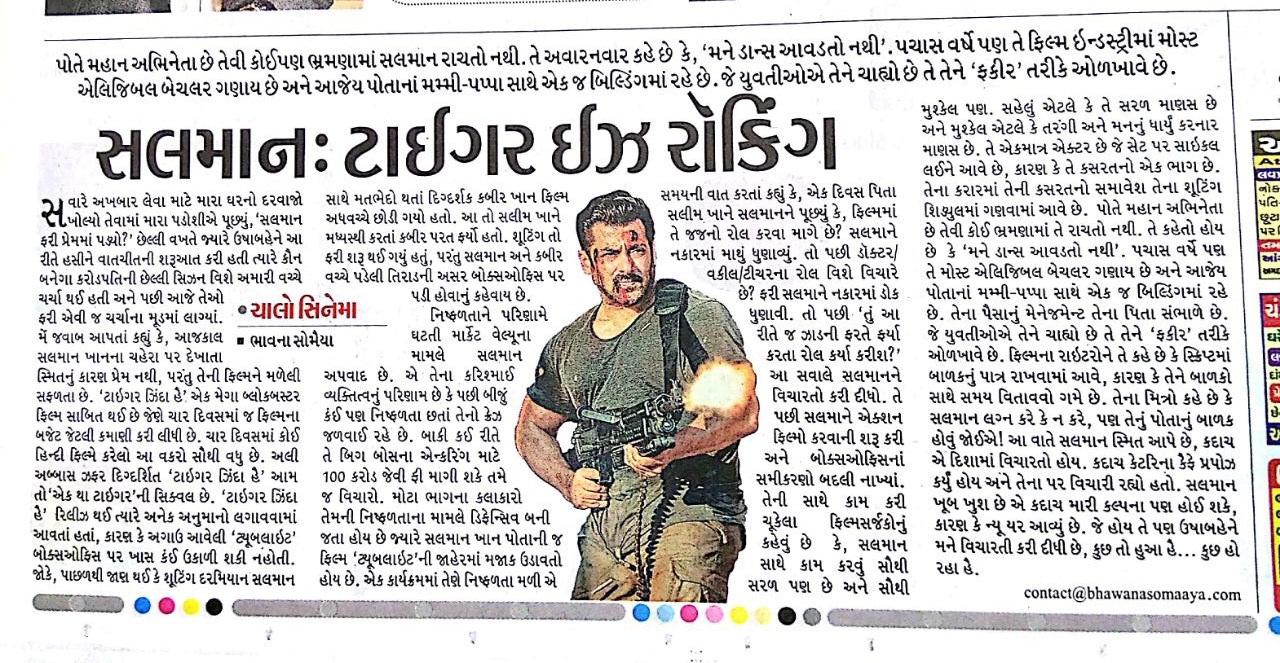 This week I complete 13 episodes and since most of you frequenting my blog do not read Gujarati I will for the coming few days tell you the back story of the columns.
@bhawanasomaaya