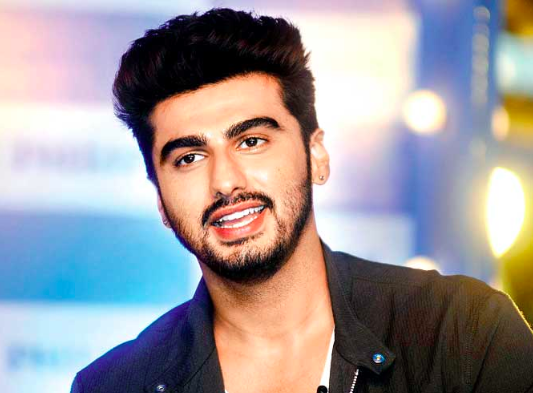 I have known of Arjun Kapoor literally from the time he was in his mother's womb. Over the years as one watched him grow from an awkward adolescent to an overweight adult and gradually transform into a lean, hardworking actor, one was surprised by his success and popularity.
In his personal life Arjun has proved wiser than his age and sometime ago, when his father's second wife Sridevi passed away he and his sister Anshula stood by their half-sisters Jhanvi and Khushi Kapoor like a rock.
There are strong rumor that Arjun will soon be getting married soon but that is not the topic of my conversation with him today.
Had you ever envisioned that you would travel so far and fast?
Honestly no, mine has been a fairy tale of sorts. In the very beginning when anybody asked me what I wanted to do when I grow up, I always said I will become a filmmaker, which was natural coming from a film family. Then suddenly, I met Salman Khan who sensed I wanted to become an actor but was to shy to admit it. He broke my inhibition; put me on an exercise regime. I was lucky to be signed my YRF banner, lucky to get a break like Ishaqzaade.
You played a bad boy in your debut film, did you fear getting typecast?
I wasn't thinking so far, I was happy to be launched and trusted my producer and director. I was further lucky to get a double role in Aurangzeb and be pitched against Rishi Kapoor who I have admired all my life.
To be continued
@bhawanasomaaya