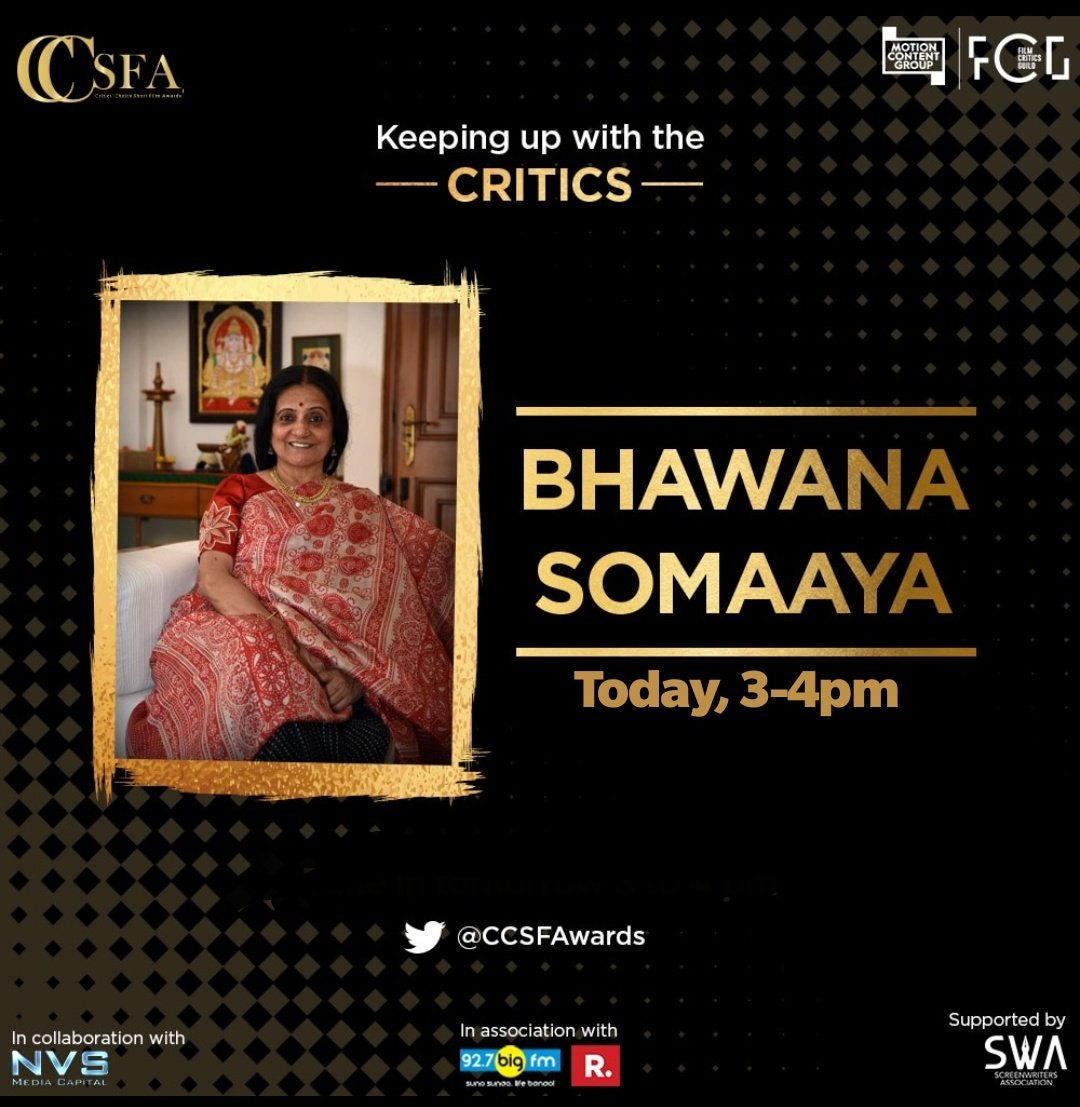 I have often been asked what goes on in a critic's mind when he/she watches a film she has to review. Is it different when you are watching a film you are not going to write about? Is it always possible to be fair and neutral or do you soften when it comes to films of people who are your friends? How do you determine the rating of a film?
Some of these questions were raised in a wed chat show during the promotion of the Critics' Choice Short Film Awards hosted by the newly launched The Film Critics Guild next week.
Over the next few days I will be sharing excerpts of the conversation:
Do you remember the first film you ever reviewed and how long ago that was? No, because in the olden days that I did not do reviews of films but I shared my opinion on films I liked/ disliked in my editorial for the Screen weekly. Some of the films were reserved for a special mention in the Editor's Choice. I started reviewing films officially in 2009 when 92.7BigFM asked me to do radio reviews of films and that too in Hindi. The first film I reviewed on the radio was Amitabh Bachchan's Paa in 2009.
What is that one thing you cannot watch a film without?
There's no such thing, I can watch a film anytime, anywhere.  I don't need money because my ticket is usually an invite. I don't need my phone because I disconnect it when the film commences, I don't need glasses and I don't need paper/pen because I never take notes. I am always worried that if I look down to write points I will something on the screen!
To be continued
@bhawanasomaaya