Indian Summer
Published by Festival International Locarno
Released in year 2002 Complimentory.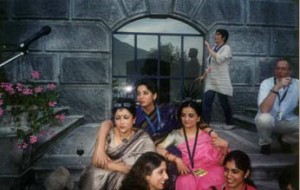 The book is a collection of notes, comments and interviews on the generation of Indian directors, script writers and actors that has emerged in the last quarter of the century. The generation influenced by the movement of the 1970 era called parallel cinema. It was the first time popular cinema evolved a diverse choice in themes.
The volume was published on the occasion of the retrospective devoted to Indian summer organized by the 55th Locarno Film Festival. It featured interviews with significant artistes from Hindi films.
Did the chapter of Shabana Azmi interview.