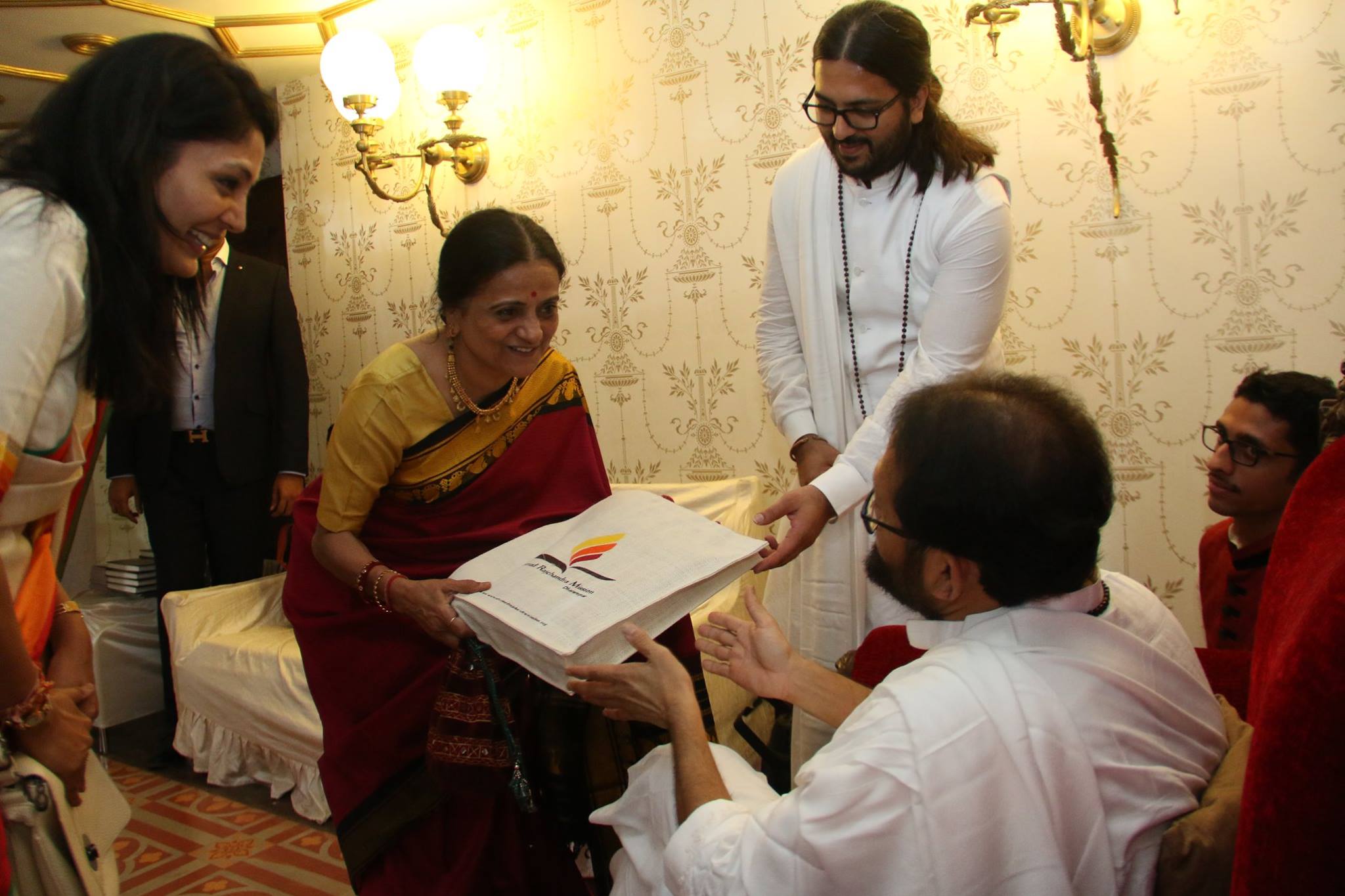 It was an evening to remember to watch Uttam Gada written and Rajesh Joshi directed Hindi play Yugpurush – Mahatma ke Mahatma in the newly refurbished Royal Opera House in Mumbai, an initiative by Gurudevshri Rakeshbhai, visionary and founder of Shrimad Rajchandra Mission, Dharampur.
There are five reasons why you must watch this play: First and most important, the social context is uplifting. The play introduces the guru of the mahatma which is remarkable because not many are aware of the unsung hero. For the innumerable props and the complex structure, it is a flawless productin packaged with amazing music from Sachin Jigar. Take a bow Rajesh Joshi for weaving an imaginative play from the writings of Raichandra and introducing us to a remarkable entity history has forgotten.
Yugpurush-Mahatma Ke Mahatma shoud be watched by every self-respecting Indian to understand the significance of a relevant teacher in your life. Who knows Mohandas Karamchand Gandhi would have remained an ordinary mortal without a Shrimad Raichandra in his life.
@Bhawanasomaaya