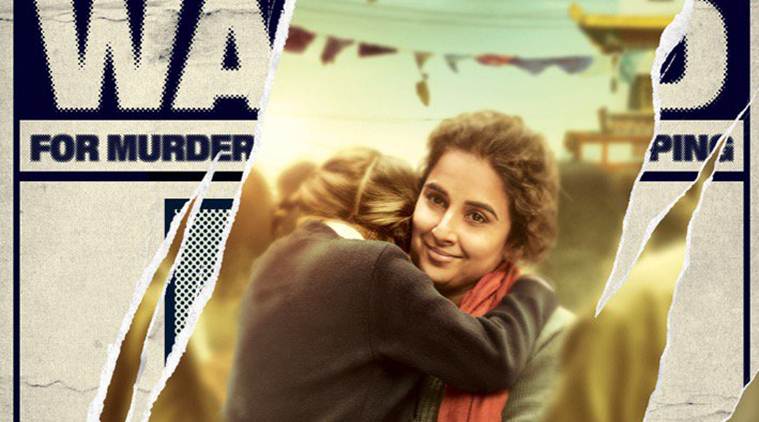 Film Review: Kahaani 2
Date: 02 December 2016
Director: Sujoy Ghosh
Writers: Suresh Nair/ story, Ritesh Shah/ dialogues
Cast: Vidya Balan, Arjun Rampal, Naisha Khanna, Jugal Hansraj
Rating: 3.5 stars
The film opens to an engaging routine involving a single mother and her disabled daughter who are happy to spend a lazy Sunday doing mundane activities. The next morning Vidya Sinha is a regular housewife rushing with domestic chores and grasping for breath to reach her office on time. By the time she grabs some sweet from a local shop to celebrate the good news with Mini, her daughter; the film has you on the edge of your seat.
In 2012 filmmaker Sujoy Ghosh and his team presented Kahaani, the story of a heavily pregnant Vidya Bagchi who arrives in India looking for her missing husband! This time Vidya Sinha is looking for her missing daughter!! Last time Vidya Balan ended the story in the middle of the street amidst celebrations of Goddess Durga festival. This time she is manifested into Durga Rani to fight for her daughter.
The filmmaker has gone out of his way to emphasize that Kahaani 2 is not a sequel but an installment which is another way of saying that it should not be compare with the original. The fact is it is the same brand and comparisons are inevitable. In storytelling and content the former is way superior to the latter.
This time the plot gets predictable post interval and the climax is exaggeratedly simple. It is verbose without any visual/ musical relief. Some questions remain unanswered: Strange that Vidya's sensitive boyfriend never tries to contact her in all these years. Strange that she has an attendant for her daughter but no tutor coming home to pursue her education?
The advantages clearly outweigh the disadvantages. The pace is fast and gripping, the script responsible and detailed. There are other unforgettable moments significant to the story like the accident expertly captured by cinematographer Tapan Basu.
Director Sujoy Ghosh visits his locations like characters and creates magical moments out of silences. The sequence where Vidya Balan visits Dewan mansion looking for clues is mesmerizing, her interactions with the senior and junior Dewan moments to remember.
Kahaani 2 addresses the single working mother, child abuse, disability and cracks the whip on the growing negligence and irresponsibility of General Hospitals and Police Station to society. Arjun Rampal as sub inspector Inder is reassured while Jugal Hansraj seen on screen after ages is the surprise packet of the film.
Kahaani 2 unlike Kahaani is not a one point agenda, there are layers and explores other characters who comes into contact with Durga Rani but it is Durga/ Vidya Balan who travels you from Kalimpong to Kolkatta and Chandapur, without letting you down a single moment and a single scene.
Bhawana Somaaya/ @bhawanasomaaya