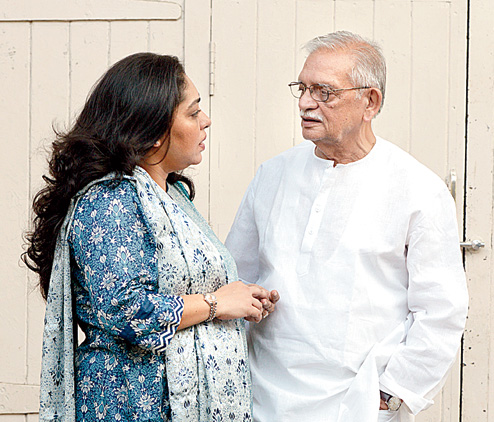 "He is very keen that I write poetry, from the time I was a little girl he has been asking me to give him 100 poems so he can publish me but I never did, not because I don't like poetry but because my poetry is private and not for everyone.".
Gulzar says that while lyrics and filmmaking is a part of a creative process only books are solitary possessions of the author and therefore most satisfactory. I tell Bosky books should be a way of life, should be written like a routine."
Meghana smiles again to say her father has a way of making her do things he feels strongly about. He has pushed me as a creative artiste, as an author, not as a filmmaker because I always wanted to make movies.  I am blessed to have lived a fascinating life because I was privileged to have an enriched life because I was privileged to have enriched parents".
To be continued…
 Bhawana Somaaya/ @bhawanasomaaya