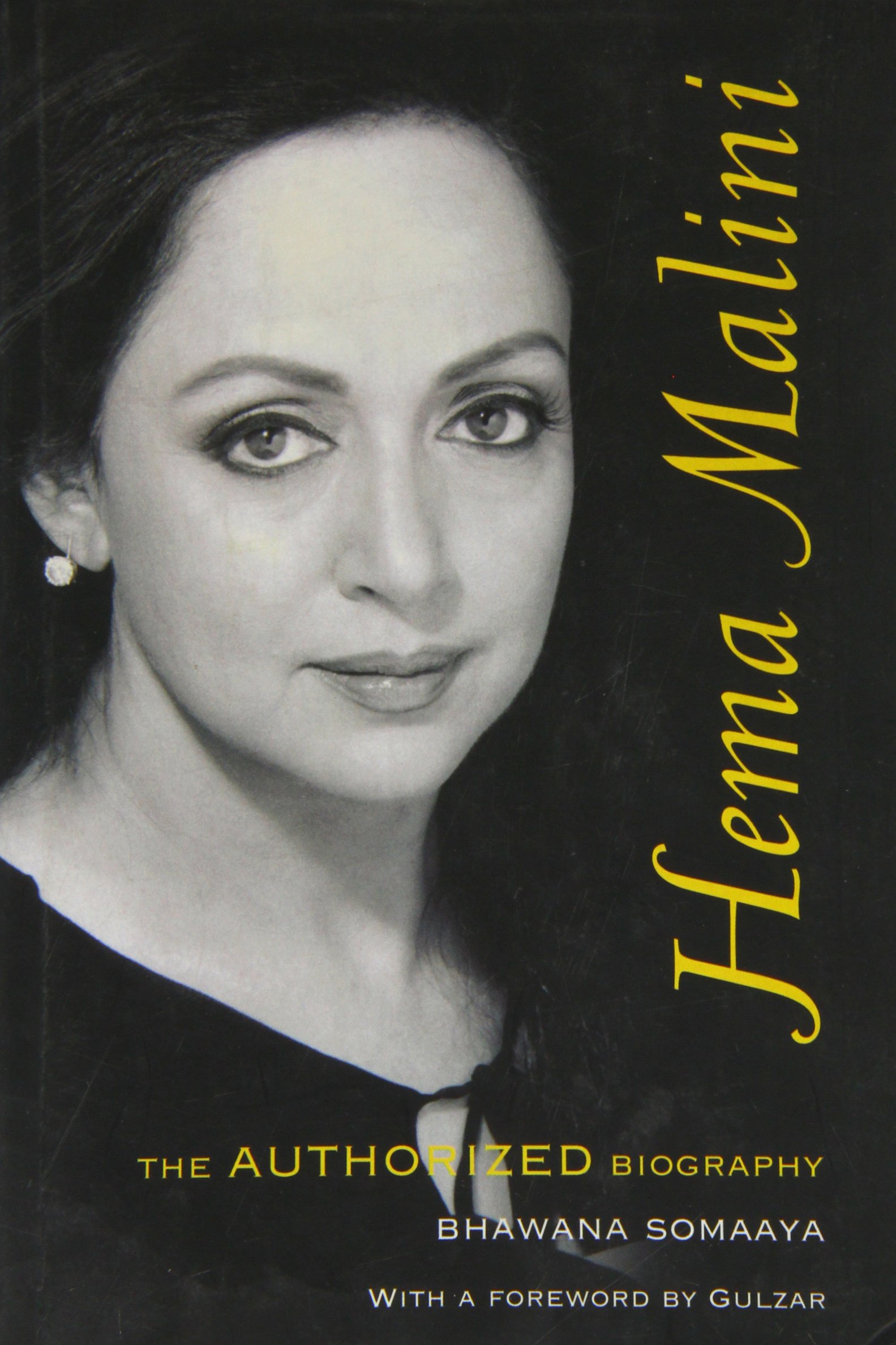 Story So Far was an initiative by India Express Group to document Hindi cinema from its origin to the year of publication 2003. Books like these are made special by rare pictures available to me from the Screen library, a tame. My fifth book Cinema Images & Issues (2004) are a collection of film essays – some explored as academic study, while some retained as stubborn memories that refuse to fade.  The concerns for the issues, I admit, came in much later after I had sufficient exposure to the world of movies and the confidence to disagree/ debate on what I watched on screen.
I had no idea that attending a dance ballet by Hema Malini playing Draupadi and commenting on it in my editorial would result in my sixth book Hema Malini – Authorised Biography (2006). This was my second biography after Amitabh Bachchan co-incidentally both superstars of the 70s and the 80s. Initially Hema Malini wanted a book only on her as a dancer but I insisted on including the woman and the actor because I knew publishers would not be happy printing a boo dancer and Hema understood and accepted my decision. The pressures and the process of journeying her life and getting to understand her as a person is an experience I will always cherish.
It was an ordinary day and I was checking my mails when I came across Publisher Rohit Gupta of Pustak Mahal asking me for a quick/ easy read book on cinema. Fragmented Frames (2007) is a collection of essays delving on the genesis and growth of Hindi cinema, capturing the magic and the madness of show business. It travels you through varied subjects and phases of the dream world and was proudly released by Gulzar saab in Mumbai.
To be continued…
@bhawanasomaaya