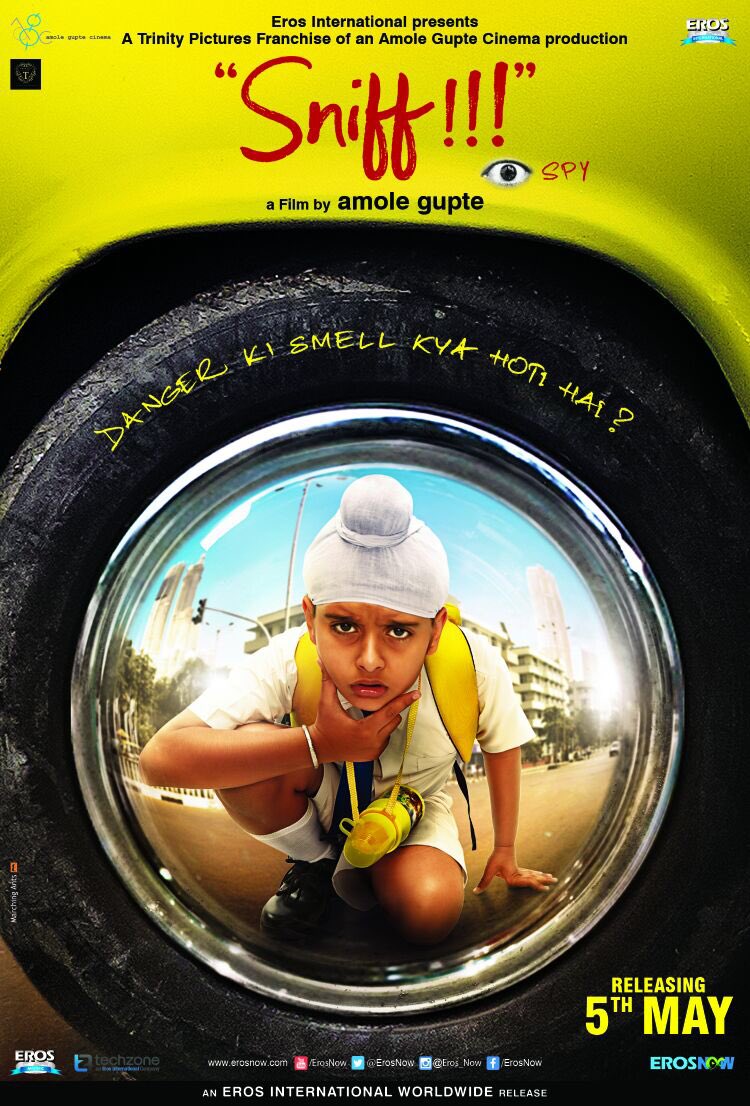 Film Review: Sniff
Date:  25 August 2017
Producer: Trinity Pictures
Writer/ Director: Amole Gupte
Cast: Surekha Sikri, Kushmeet Gill
Rating: 3.5 stars
The opening credits travel you through a variety of colorful and aromatic dishes being prepared in an elaborate process. The visuals are strong and evocative and appeal to your senses. The Gill family of Bima Nagar Society are manufacturers of pickles and look forward to the season's output when Biji/ Surekha Sikri, her son/ Manmeet Singh and grandchildren sit around the dining table excited to relish the delicious mixture. They have done this for years except eight year old Sunny/ Kushmeet Gill who has a permanent nose block and has never known any  smell, either fragrance or stench.
Sunny's grandmother continues to be optimistic and takes him to the best doctors in town but nobody can cure his blocked nose, until one day an accident leads to a miracle and Sunny's perennially blocked nose begins to sniff. For the first time in his life, Sunny senses smells, the sweet fragrance of the rose, the tangy aroma of the pickle and the distinguished aroma of ghee soaked parathas. Soon Sunny discovers that he can sniff not just food and fragrance but also fear, pain and deception.
The positive of the film is the novel subject, the treatment and the message. There are delightful moments in the film, for instance when Sunny walks into the classroom with soiled shoes and has everyone sniffing…When the kids excitedly open their Tiffin boxes during lunch break… The sequence in the laboratory is magical. Shot in real locations with mostly non actors, the film is vibrant, energetic and colorful.
The negative is that the second half gets predictable and the climax is a little exaggerated but Sunny /Kushmeet Gill and his colony friends make sure to keep you engaged and entertained.
One thing is for certain, nobody understands children as well as Amole Gupte. In 2007 he introduced us to dyslexia in Taare Zameen Par, in 2011 to students harassed by teachers in Stanley ka Dabba, in 2014 he gave wings to street children in the deeply sensitive Hawa Hawaii and now he turns his eight year old hero into a spy.
I rate Amol Gupte's colourful and fragrant Sniff with 3.5 stars.
@bhawanasomaaya