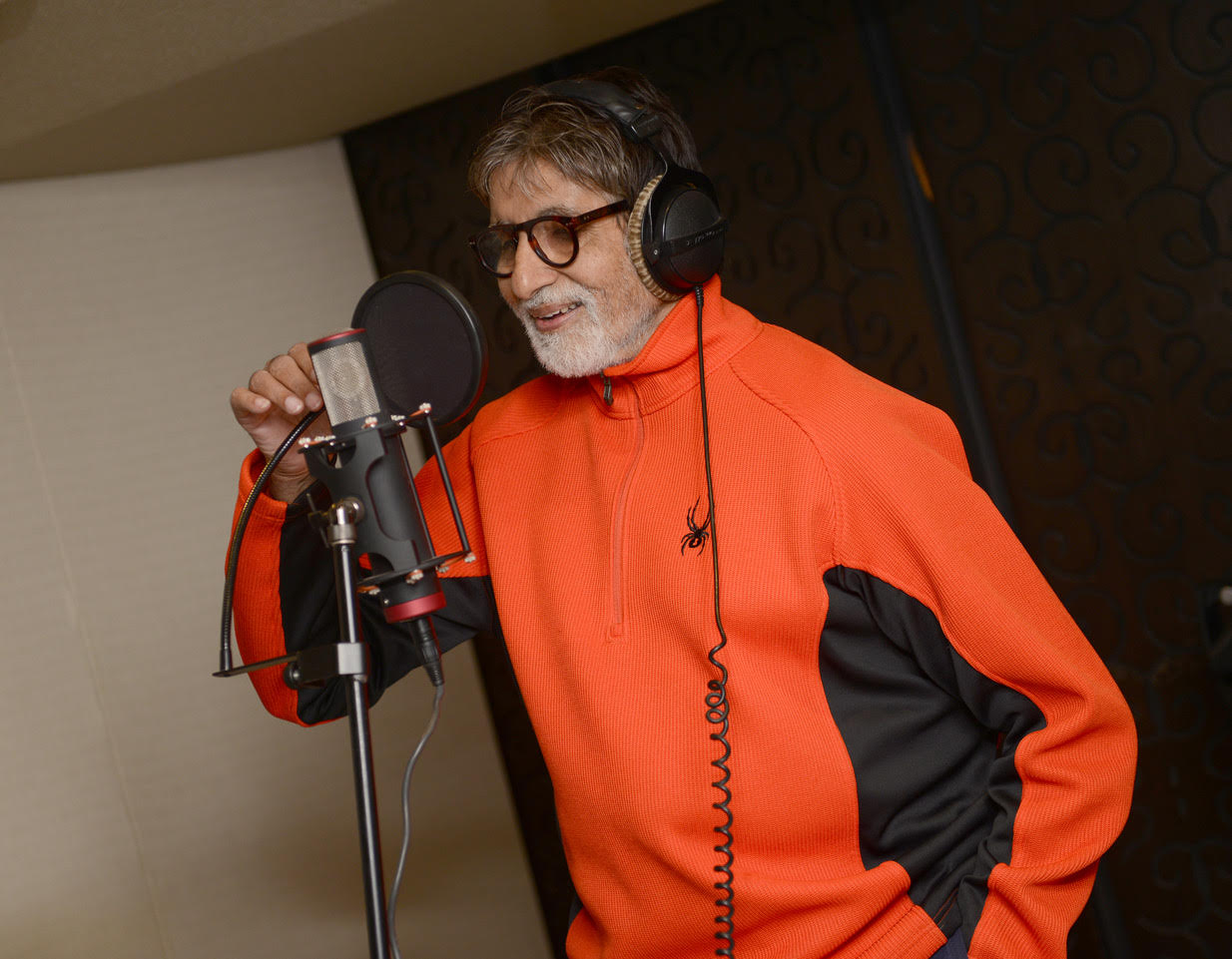 If there is one thing Bachchan enjoys even more than acting is singing. The first time he lent his voice as playback was for a song 'Mere Paas Aao…' from Mr Natwarlal (1979) ever since more and more filmmakers have asked him to sing in their films. 'Neela Aasman So Gaya…' and 'Rang Barse…' from Silsila (1981), later he sang 'Mere Angne Mein..' from Laawaris (1981) and 'Main Yahan Tu Wahan…' from Baghban (2003) recently he rendered tracks like 'Ekla Cholo Re…' from Kahaani (2012) and 'Piddly Si Baatein…' from Shamitabh (2015) in recent years.
Now, in his upcoming film 102 Not Out, directed by Umesh Shukla, Bachchan has created the track Badumbaaa and sung it along with his co-actor Rishi Kapoor. Now we hear that Bachchan has sung a new rendition of the timeless classic, 'Waqt Ne Kiya Kya Haseen Sitam…', from the movie Kaagaz Ke Phool (1959). The song was arranged by Rohan Utpat and Vinayak K Salvi.
There is so much to learn from the unstoppable Bachchan, he is productive every moment of his day and every phase of his career.
@bhawanasomaaya