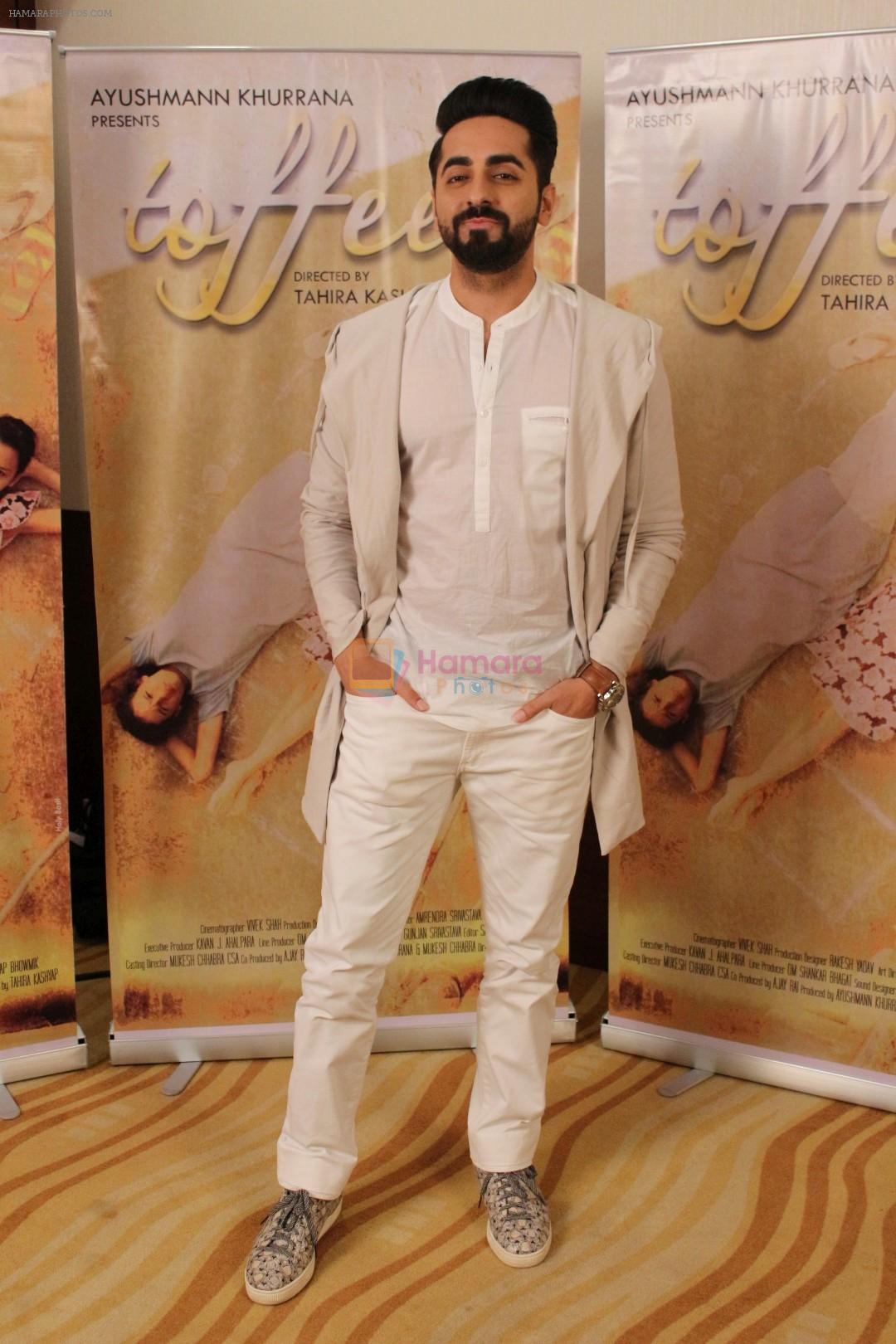 Eros International, a leading global company in the Indian film entertainment industry, announced today the launch of Eros Now Short Movies on Eros Now, its cutting-edge digital over-the-top (OTT) South Asian entertainment platform. The first of the short movies, produced by multi-talented artist Ayushmann Khurrana's Toffee, co-produced with casting director Mukesh Chhabra and directed by Tahira Kashyap premieres today on Eros Now.
2017 witnessed an emerging trend of short movies on OTT platforms, which have been widely appreciated by viewers. Recognizing the trend and its fast-growing popularity, Eros Now is one more production house to provide a new platform to showcase talent. It will aggregate and showcase the choicest Shorts one each month to its subscribers globally.
Their first film Toffee has already garnered critical appreciation at various festivals including the 30th Cinekid International Film Festival, Amsterdam, the 14th Bahamas International Film Festival and MAMI and nominated for the Best Film at the Filmfare Short Film Awards 2018, a category specially created by the popular awards owing to its growing status.
@bhawanasomaaya