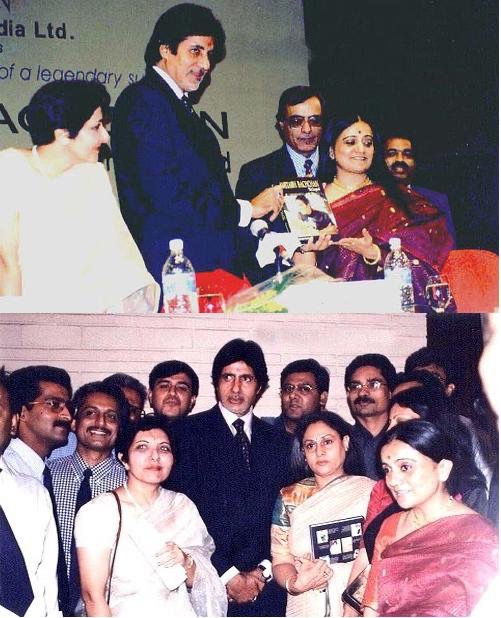 Sepia Stories Part 6
Salaam Bollywood was the first book I wrote but Amitabh: The Legend was the first book that got released in India.
I was writing both the books simultaneously and strangely, both were confirmed by publishers for the 1999 release around the same time, The Legend in India and Salaam Bollywood in London.
I remember I was preparing to leave for the Delhi release of Amitabh book when the carton of Salaam Bollywood copies arrived at my office. It was an exciting phase in my career but I was also extremely nervous. I was curious to open the bundle and see my book but decided to wait till I got back from Delhi and was in a calmer state of mind.
Too much was happening to me and too soon. The press conference was held at Delhi's newly launched Habitat Centre and packed with prominent journalists representing topline publications. They listened to my speech expressionless and when it was Bachchan's turn to speak, all of them welcomed him with a thunderous applause.
During the QA session the journalists addressed questions mostly to the superstar, some of them had candid queries for me and because I was inexperienced, I delivered candid answers.
At the end of the press conference, everyone rushed to Bachchan for a handshake or an autograph. This was my first exposure to Delhi media and I was learning…To be continued