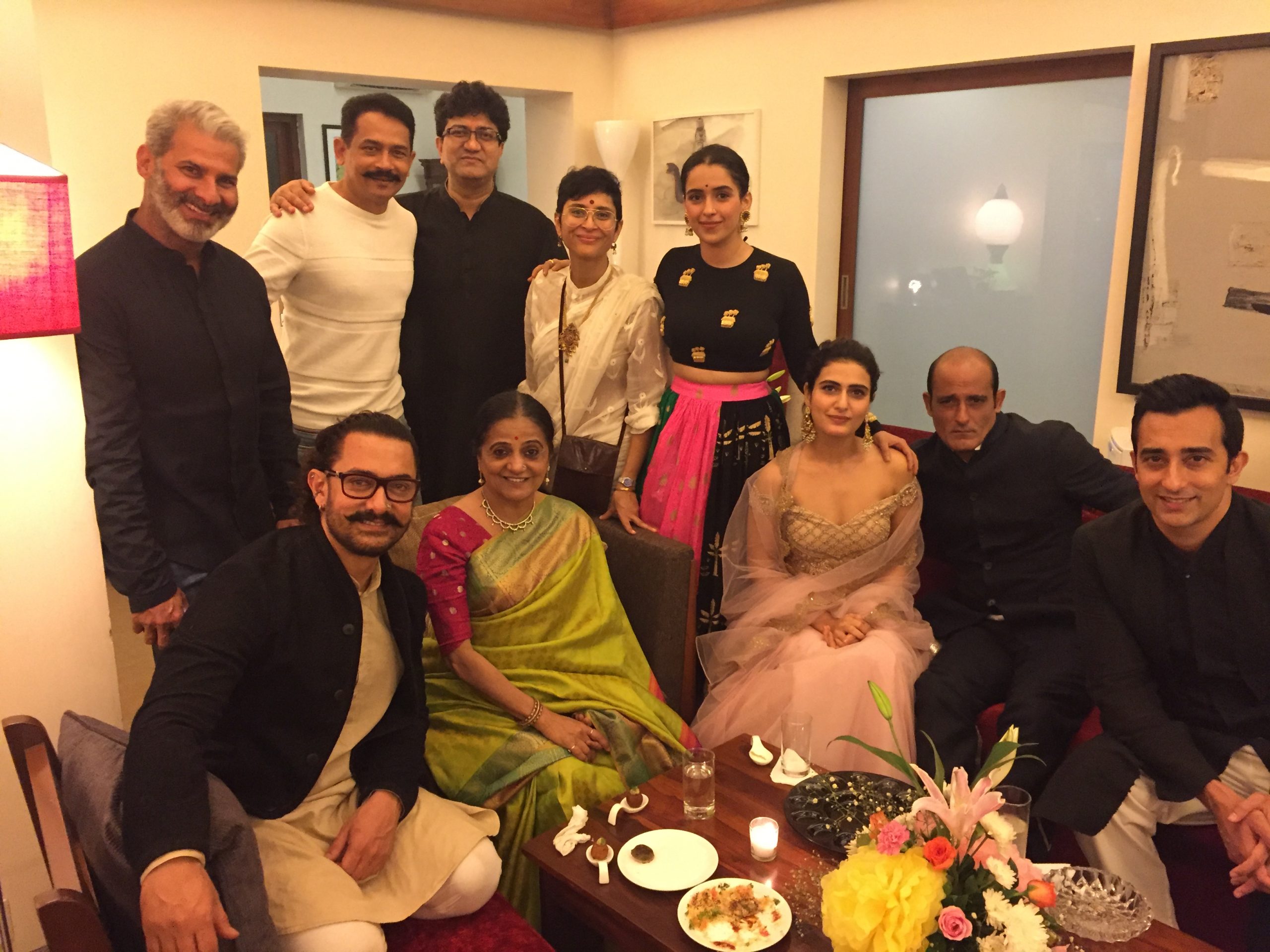 The 90s were full of surprises. The emerging sex symbol of showbiz Kimi Katkar quit films to get married to ace photographer Shantanu Shorey. Shantanu said what attracted him to Kimi was her honesty. By the end of the decade many more got married including Meenakshi Sheshadri.
Rishi Kapoor was going through career conflict and unable to decide if he should direct a film or shift to character roles. He sounded like a broken record in all his interviews complaining about boring roles he portrayed on screen, so I interviewed his wife instead discussing his irritating habits. When the interview appeared in print Kapoor was mad at both of us and denied he was as difficult as he is made out.
After Sridevi and Jaya Prada, it was time for South filmmakers to try their luck in Hindi films. Mani Ratnam with Roja and Bombay and Ram Gopal Verma with Rangeela. Kaml Haasan was struggling too but without much luck.
Aamir Khan and Pooja Bhatt the new pair of Bollywood fought like Tom and Jerry during a photo shoot together and by the end of the session, photographer Gautam Rajadhyaksha and I had a migraine. I interviewed Aamir Khan on our way to the funeral of Manmohan Desai and when I remarked that Salman and Shah Rukh overtaken his career, Aamir smiled and said, 'The race is not over as yet'.
Senior actresses Jaya Bachchan and Kirron Kher were back to the arc lights with Hazar Chaurasi Ki Maa and Khamosh Paani and both received critical acclaim. So did Rekha and filmmaker Basu Bhattachary for the bold and daring Aastha the story of an unusual homemaker.
Director Deepa Mehta arrived from Toronto to serve India its first lesbian film Fire and even though everyone was certain that the film will be rejected by the censors, it was passed but on release there were riots at the cinema halls.
Saif Ali Khan and Amrita Singh confused themselves and the media by first denying their link up and later marriage. It was a turbulent time for Anupam Kher who for some reason or the attracted hostility from the media
Post Hum Aap Ke Hain Kaun or a little before that Madhuri Dixit had taken over Sridevi on the number one position. Sridevi who was slowly and gradually shifting to performing roles like Mahesh Bhatt's Gumrah.