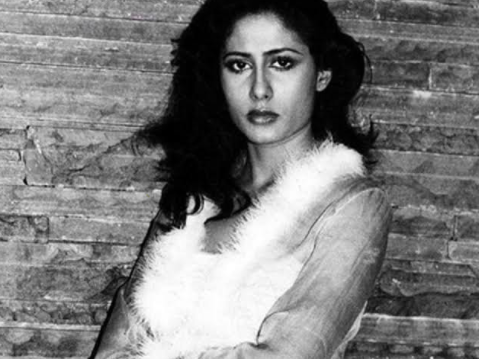 The 70s was a volatile decade. Filmmaker Hrishikesh Mukherjee was the man the media loved to hate because of his close association with superstar Amitabh Bachchan, then inaccessible to the press. I did a nostalgic interview with the director that left little chance for provocation.
Smita Patil was Shyam Benegal's new discovery in Nishant after Shabana Azmi in Ankur and the media was curious about her. She gave unconventional interviews which was one of the reasons she was frequently featured by the glossies. The other reason was she looked stunning in her pictures. Going through the predictable phase of being unable to decide whether to do commercial films or stay with art house movies, Smita made contradictory statements that resulted in controversies.
Aruna Irani was eternally in love and always with the wrong man and we spoke about how and why the rot sets in a relationship, a soulful conversation that haunts to this day.
Shashi Kapoor was riding high after a long time and elder brother Raj Kapoor with whom he was shooting for Satyam Shivam Sundaram called him a taxi because he allotted three hours of shooting time to different shifts. My assignment of a nine-day diary was conducted during this frenzied phase when he was building Prithvi Theatre and shooting Junoon.
Rajesh Khanna was in the process of losing his position but had to still come to terms with it. Looking back, it was brave of Khanna to agree to the week-long diary for he knew I could see the chinks in his armour.
Rishi Kapoor and Neetu Singh had confirmed their marriage after a long courtship, the wedding was the most talked about event of the decade, I spent a day with Neetu capturing her feelings…
To be continued