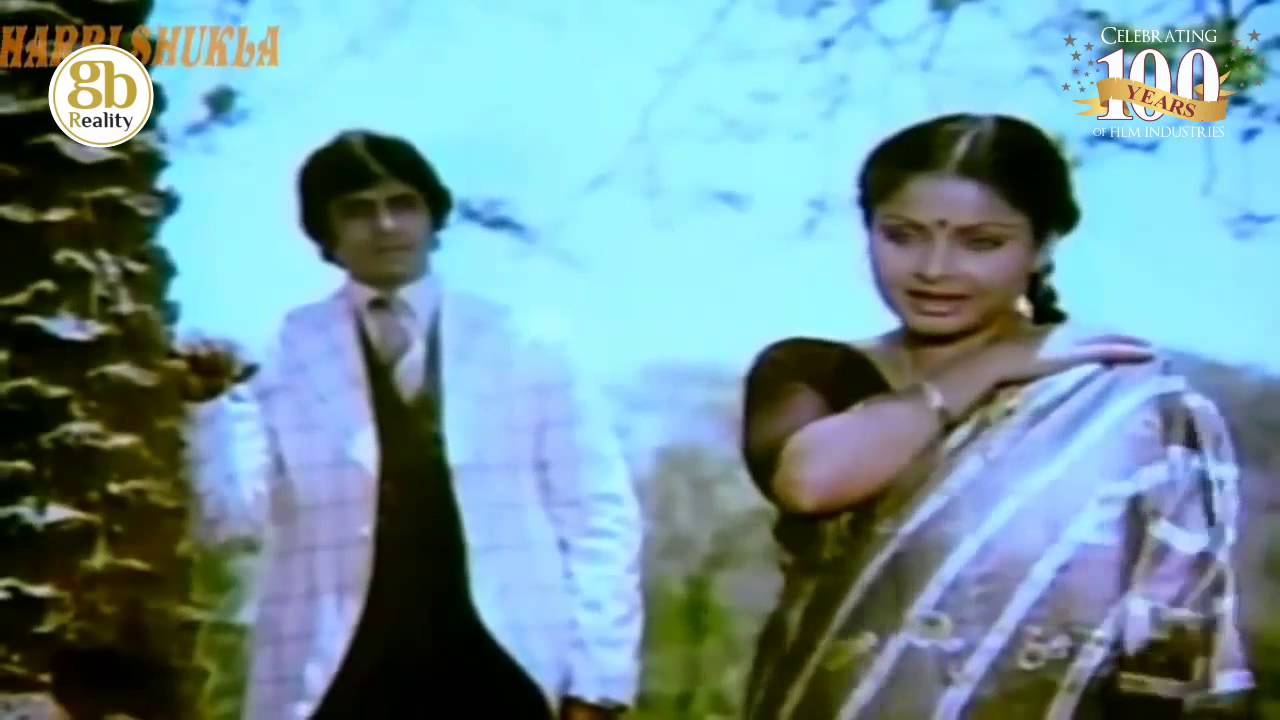 A decade later, Hrishikesh Mukherjee had Raakhee just stroll the forest and sing to no one in particular 'Sawan ke Jhoole…' in Jurmana. Most of the time, rain was a metaphor or a muse to express longing for  a beloved as a result Hema Malini a dancer in Abhinetri  does her work singing 'O ghata sawari…' yearning for Shashi Kapoor while Rajesh Khanna -Zeenat Aman are in a playful mood during 'Bheegi bheegi raaton mein…' in Ajnabee.
Very often the rain sequence was a transforming moment for the character or the story. Remember how Amitabh Bachchan walks Raakhee home under an umbrella in Kaala Pathar and they become soulmates? Remember a young Anuradha Patel driving older Naseerudin Shah in a tizzy singing 'Mera kuch samaan tumhare paaas…' in Gulzar's Ijaazat? Remember an anguished Vinod Khanna singing 'Lagee aaj sawan ki phir wo jhadi hai…' in Chandni as Sridevi in present and Juhi Chawla in the past dance in the rain?
My favorite song for today is Sawan ke jhoole pade…
My favorite scene: Kajol watching Shah Rukh Khan on television in My Name is Khan.
For more on the #Monsoon Magic tune in @927BigFm Monday- Thursday all week.
Follow me on Facebook, Twitter, and Instagram  @bhawanasomaaya