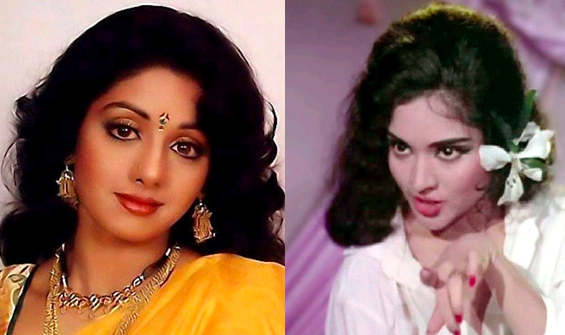 In the olden days people went out of the cinema hall during a song, then came a time when audience came to theatres only for the item numbers. The choreographers learnt to carry forward the narrative in the songs and the two best examples of these are Vyajantimala's energetic and suspense filled 'Hothon pe aisi baat' in Jewel Thief and Sridevi's 'Kahan se aayin hai' taking you to dream land in Chaalbaaz.
But their iconic numbers which defined them as ultimate seductresses were expressions of love. 'Main ka karu ram' in Sangam where Vyajantimala seduces her husband at their honeymoon and ''Kaate nahi katti' in Mr India where Sridevi in blue chiffon swoons to her invisible beloved.
They don't make like them anymore and frankly the choreographers don't conceive the dances the way did it in the olden days.
@bhawansomaaya.com