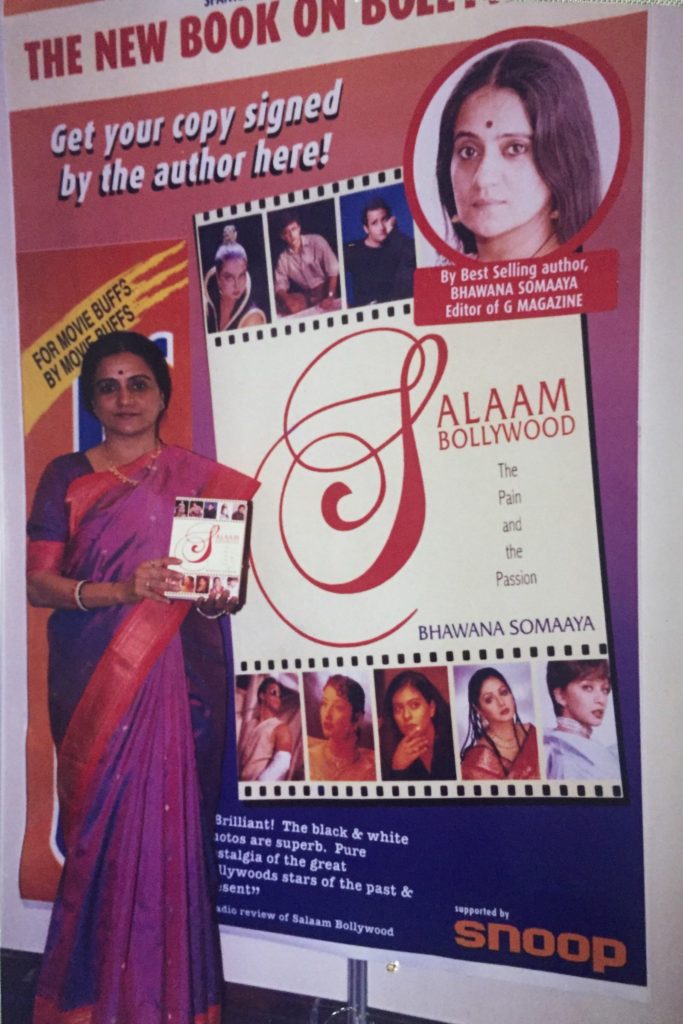 I'm often asked how long it takes to write a book, it is never an easy question to answer because I work on my books along with my regular job so it is difficult for me to keep a track still I would roughly describe it as year-long journey from the concept to its execution.
My second book, Salaam Bollywood (2000) tells about my experiences as a film journalist. In my early days I was often asked how it felt to be a film scribe and if I believed in the people I wrote about. I did. The book is about the other side of stardom. The better side, of creativity and compassion, of warmth and wisdom – that an outsider will never know…The irony however is that for those I write about, I will always remain the outsider. The book was originally titled Salaam Showbiz but my UK Publisher felt a title with Bollywood will bring better sales! He was right.
Take 25 (2001) is a tribute to the 80s decade, a lowly phase for the mainstream movies but an important decade in film journalism where writers were encouraged to do in-depth stories with the dream merchants. This was the golden phase for feature writing where actors opened their hearts and homes and we splashed their quotes in colour double spreads of art paper illustrated with glamorous pictures. The book captures a leisurely era and a baggage free mindset when life was innocent and joy was in small things.
To be continued…
@bhawanasomaaya