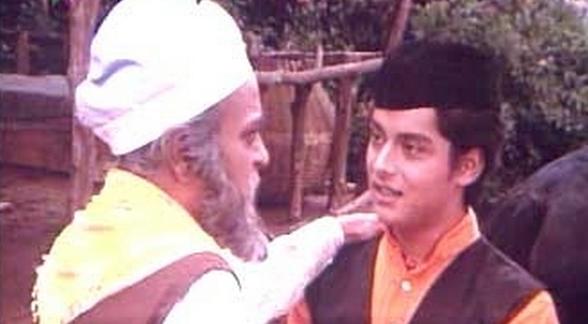 Today is Sachin Pilgaonkar's birthday. I met Sachin I think on the sets of Basu Bhattacharya's Madhu Malti with Sarika his heroine. They were shooting in some Goregaon college campus and I spent the entire day chatting with the unit till pack up.
Over the decades as I moved from being a cup reporter to an editor Sachin proved a successful actor slowly diverting to Marathi films first as an actor and later as a director.
He was as active on the television as a producer and as a director and also visible as an actor in Hindi and Marathi films.
Recently he celebrated 50 years in the film industry, a rare feat at his age possible only because he began his career as a child artiste with Meena Kumari when the state and all those associated with him paid him loving tribute at a grand function attended by Amitabh Bachchan and Sachin Tendulkar.
Wishing the versatile Sachin Pilgaonkar a happy and healthy birthday and may there be many more to come.