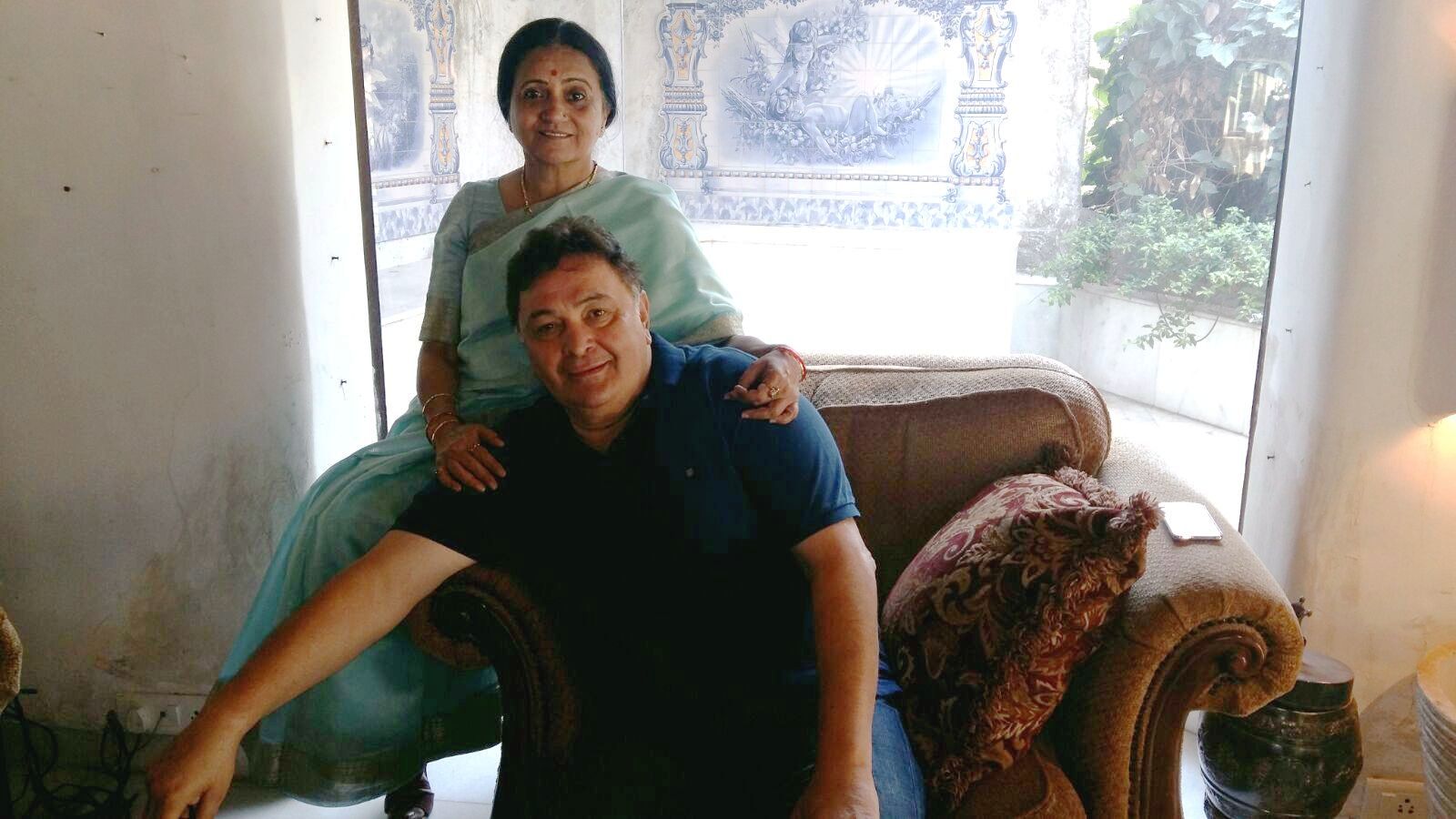 I cannot remember the exact details of how Rishi Kapoor and I turned friends but now we shared an independent relationship and if we had not met for some time, he would call me up early morning and fire me!
Firing people was a way of demonstrating affection for Rishi Kapoor. He had to do something to provoke me since now I had stopped getting intimidated by him.
Both of us had by now stopped complaining about each other to Neetu.
Now when the three of us met which was always impromptu, we discussed cinema, trends, performance, star systems and stars.
For interviews he insisted I drive to RK Studio, Chembur and sitting in his cabin he was always full of stories, anecdotes, laughter. My most precious memories of time spent with him however is at his daughter Riddhima's wedding, the sangit, the mehandi and the dance practice at home before that.
I have been visiting his Ganpati celebrations from the first year he brought the deity home, at that time Riddhima and Ranbir were in school.
We always met for Diwali as well at parties hosted by common friends.
Around this time, I quit as editor Screen and joined Big FM Radio and Kapoor visited our studio to chat on my show and cheerfully participated in our office Ganpati celebrations.
A year or two later, when his Pali Hill bungalow was getting demolished, he took pictures of every corner of the house, said, 'I have beautiful memories of time spent here but will have to move out for a while till the bungalow is built again'.
He was nostalgic that day and insisted on taking pictures with me sitting in his favorite corner.
This is one of the happy pictures we clicked that day, the warmth in the relationship clearly evident in our body language.
To be continued…
@bhawanasomaaya