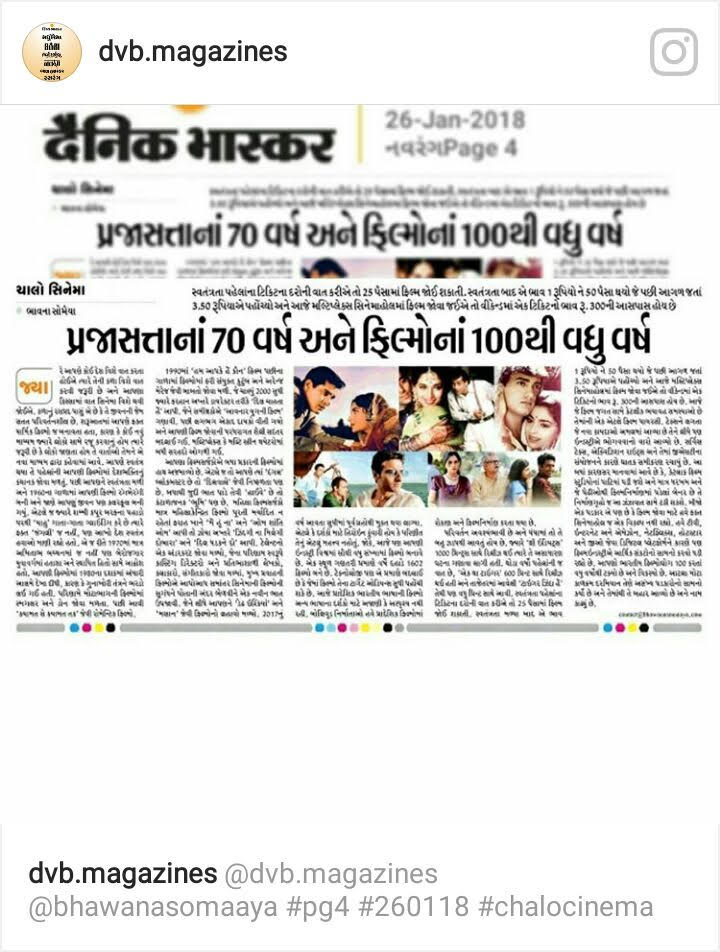 Two subjects I hate writing a column are the Republic Day and the Independence Day, I just hate to recount all the patriotic moments in our cinema because I truly believe patriotism is in my heart and not for display but a newspaper has its demands and I was asked to write something close to the topic.
I suggested to my editor that I will present it from a fresh perspective and Unadkat sporting as always agreed. There are kinds and kinds of columnists, those who write in close coordination with the editor and those who like to surprise him. Having been in the business for too many decades I prefer to be in harmony with my editor, I like to tell him what I am writing rather and he appreciates my interaction.
For the special issue, I looked at Hindi cinema over the years and how much we had progressed since independence.
@bhawanasomaaya