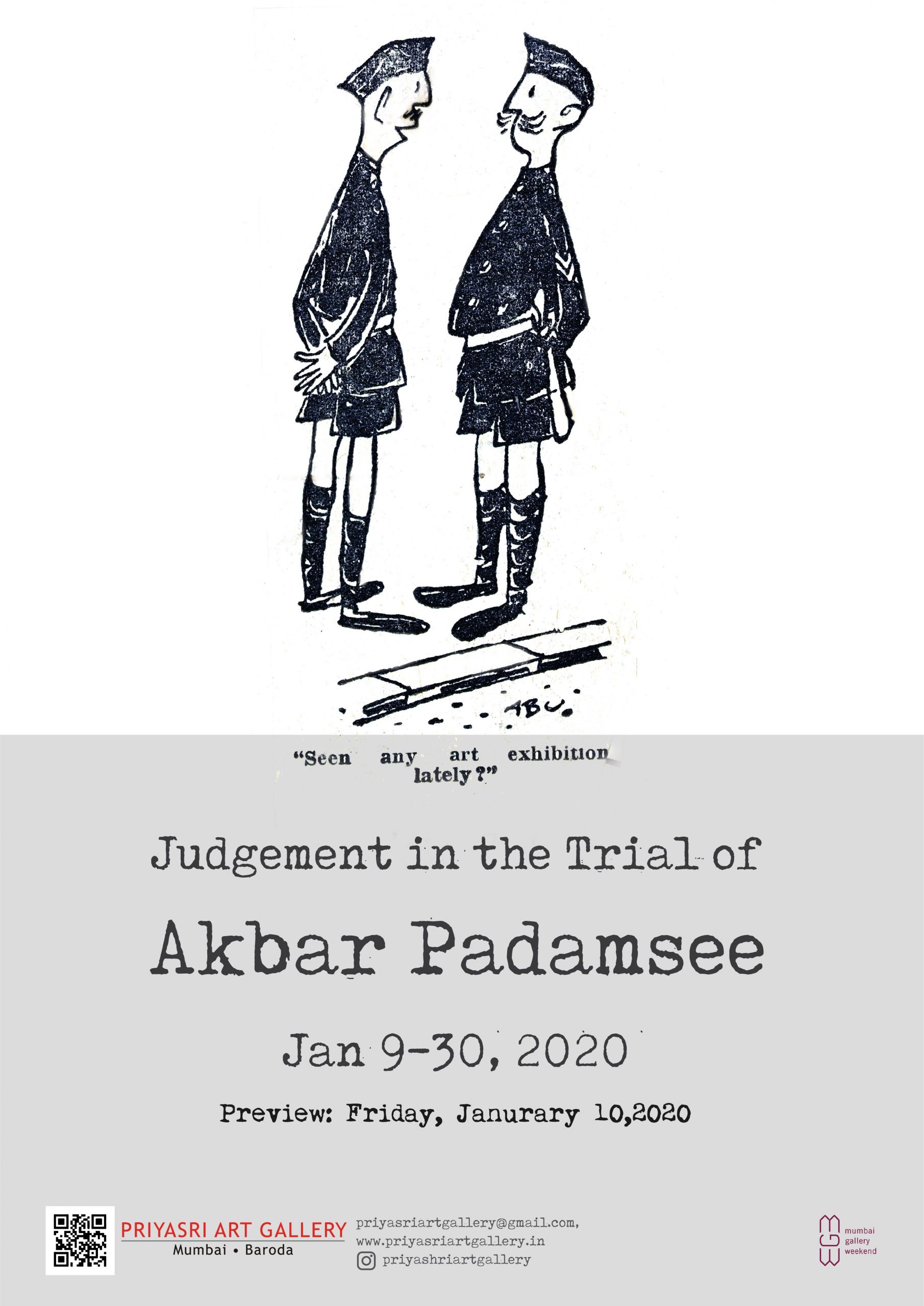 This exhibition talks about the landmark 1954 court case, a seminal moment in the life of Akbar Padamsee, in which he was acquitted, in the Lower Court and once again in the Higher Court.
On his older brother Nicky's advice, Akbar returned from Paris for his debut solo show. Akbar, then 25, was charged under section 292 of the Indian Penal Code (IPC) for two paintings – Lovers 1 and Lovers 2 – that were exhibited at the Jehangir Art Gallery. Both paintings – currently in the possession of two established art collectors – showed a man's hand on a woman's breast. The instinctive expression of love on canvas was labeled obscene and seized by the police.
But a defiant Akbar wouldn't take this lying down and was keen to fight the battle for artistic freedom. This story is retold by arts journalist Reema Gehi Desai using a meticulously handcrafted scrapbook of newspaper clippings by Akbar's sister-in-law, Shahbibi Padamsee.
One of the highlights of the show is a short theatrical performance – directed by Quasar Thakore Padamsee – told through the voice of Shahbibi, sharing important vignettes of the year-long trial. Diary notes, court judgments, police correspondence, letters and additional newspaper clippings from the archives of Bhanu Padamsee, this is an exhibition you cannot miss!
@bhawanasomaaya