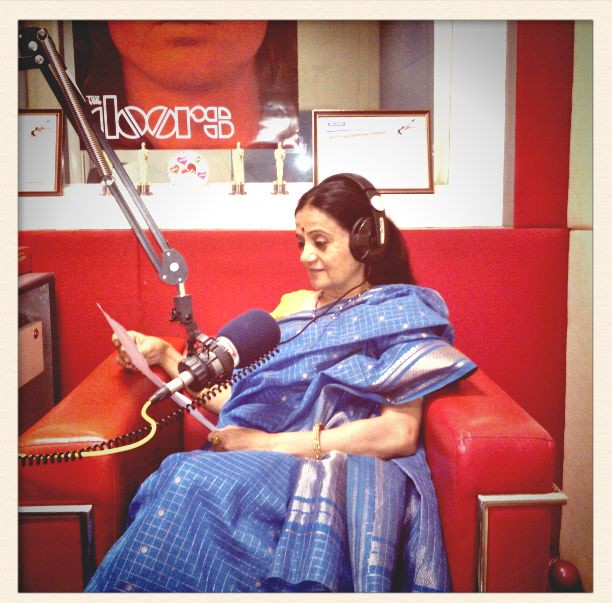 Sometimes when I am questioned about the other media my mind wanders back to the year 2009 when I first got exposed to a radio channel.
Eight years ago when Tarun Katial, CEO Reliance Media World asked me to review films for his radio channel 92.7 BigFM, I was not sure if I was capable for the job and what the process entailed. The first time we recorded the review of Paa I think over the telephone but the sound quality was not up to the mark and so we agreed to do future recordings in their studio.
The BIG Studio is situated inside the Infinity Mall, Andheri and has a separate entrance from the shopping area that takes you directly to the fourth floor. Two security guards stand outside the door and entry is only by punching of cards. If there is a visitor, the staffer has to come out personally and escort the guest inside and repeat the same exercise when the meeting has ended.
There are big banners of the channel all over the place and the office is a large circular space comprising innumerable cubicles. A narrow corridor with sparkling floor leads you to the recording studios where radio jockeys, young boys and girls in the age group of 20-25 headphones over their ears are engrossed in soliloquies. It is a treat to watch them laugh, sing, emote and chat behind the glass partitions. There is a long black sofa outside the studios overlooking the Food Colour at Infinity Mall, this is the main meeting area for the programming team and where the RJs hold impromptu meetings.
To be continued…
@bhawanasomaaya