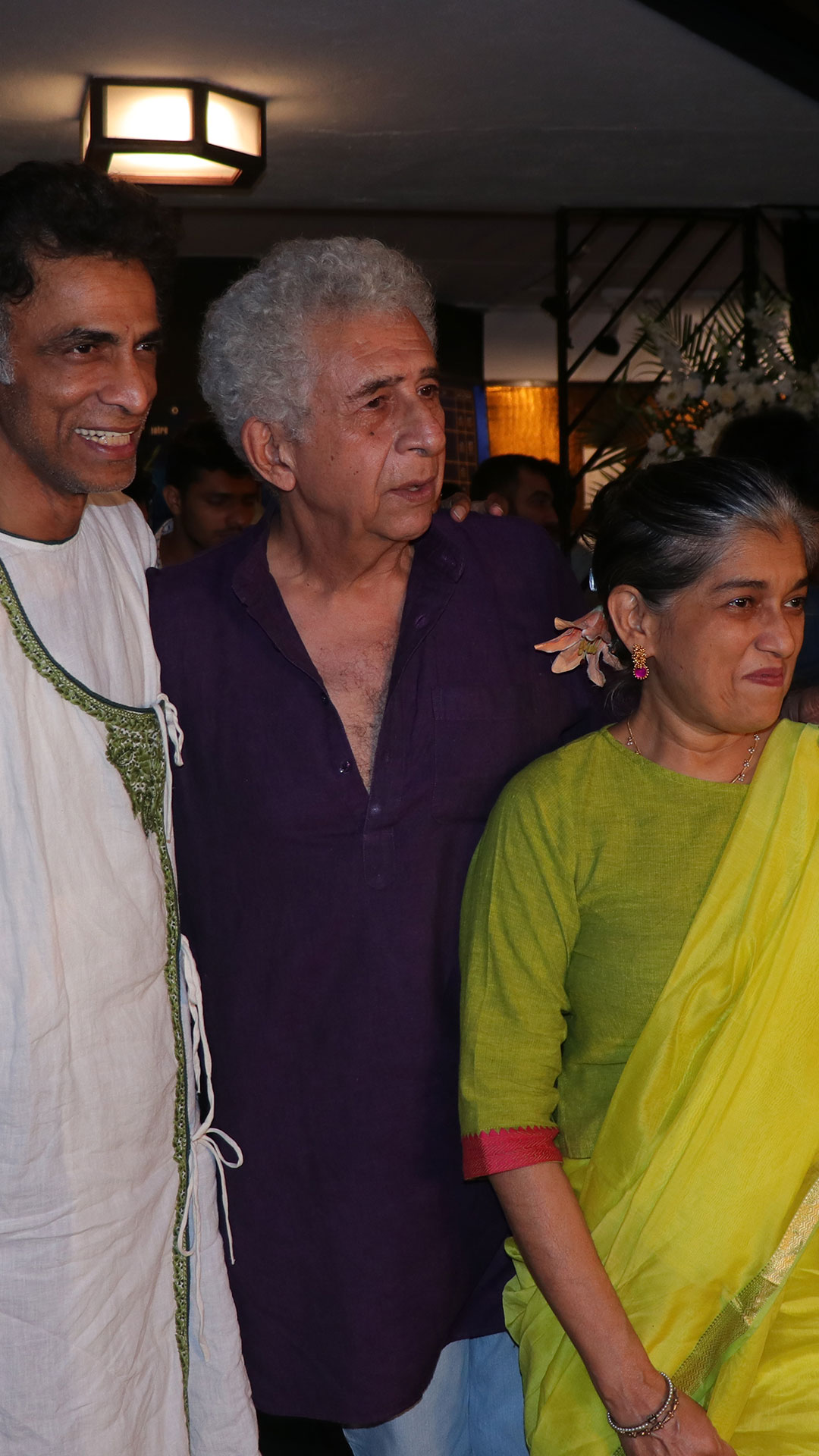 Heavy downpour in the city did not dampen the spirit of theatre fraternity and lovers who made it to Prithvi Theatre for the opening night of the Prithvi Festival. Before leaving home I called the PR if the event was called off but the girl on the phone was upbeat, "Kunal Kapoor has said that even if there is one person in the auditorium, the artistes will perform."
At the venue the Prithvi team was all prepared with umbrellas to receive the guests. The café lights were all turned off but the foyer was sparkling with conversation and laughter. Kunal Kapoor looked at me and said "Can anybody stop the rains please?" I smiled at him and said, "Only one man can, if we all pray to Shashi Kapoor he will work a miracle!
Inside it was full house and Punjabi singer Gurdas Maan rocked the stage with his music, poetry and stories. From time to time, as he spotted celebrities in the auditorium and paid his tributes to Naseerudin Shah, Sharmila Tagore and to Rishi Kapoor. When he spotted his co-star Divya Dutta in the audience he held her hand and greeted her.
It was a wonderful night and nobody cared that the sky was thundering outside. The cameramen waited for the performance to end and went home only after they got the pictures they wanted.
@bhawanasomaaya