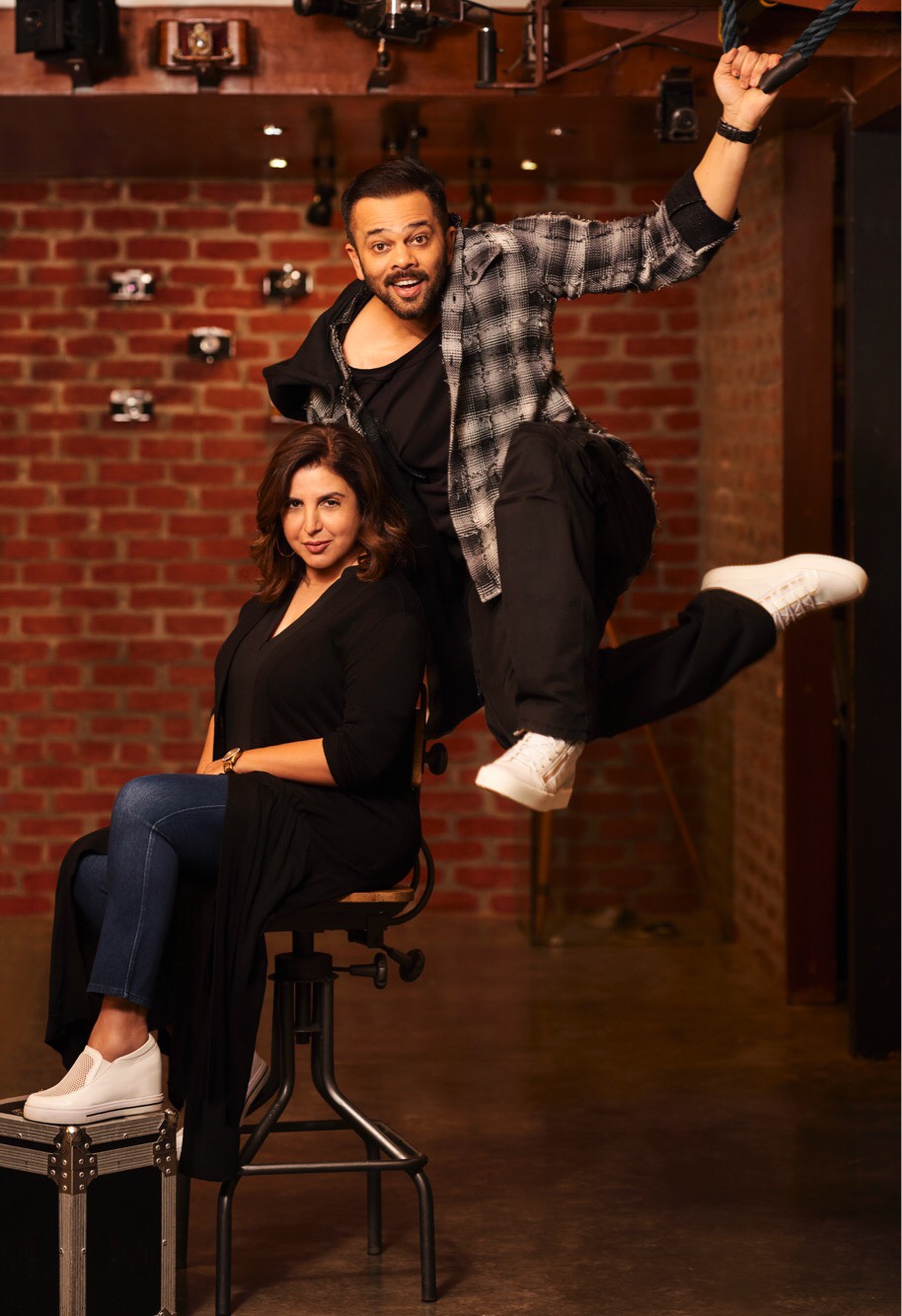 These days all top filmmakers work in partnership with other banners. The new trend has more advantages than disadvantages.  Creatively there is more variety and a lot of giving and take, financially there are lesser setbacks because they share the profits and the losses. The best thing about these partnerships is that the work becomes an excuse to make new friends. So Karan Johar becomes friends with Rajamouli and Akshay Kumar befriends Neeraj Pandey.
Rohit Shetty recently released Simmba in partnership with Dharma Productions and now to add spice to his persona he has roped in choreographer and filmmaker, Farah Khan to direct Rohit Shetty Pictures next and Farah is super excited about the project. She says, "Sometimes the universe conspires to offer you what you never imagined. I love Rohit as my brother and have high regards for his work ethics. Together we are going to make a mother of all entertainers, honestly, I can't ant wait to say "Roll Camera" for this one!!"
With a track record of hits over a decade Rohit Shetty has ambitious plans for the banner which includes digital content including animated content like Little Singham on Discovery kids.
@bhawanasomaaya