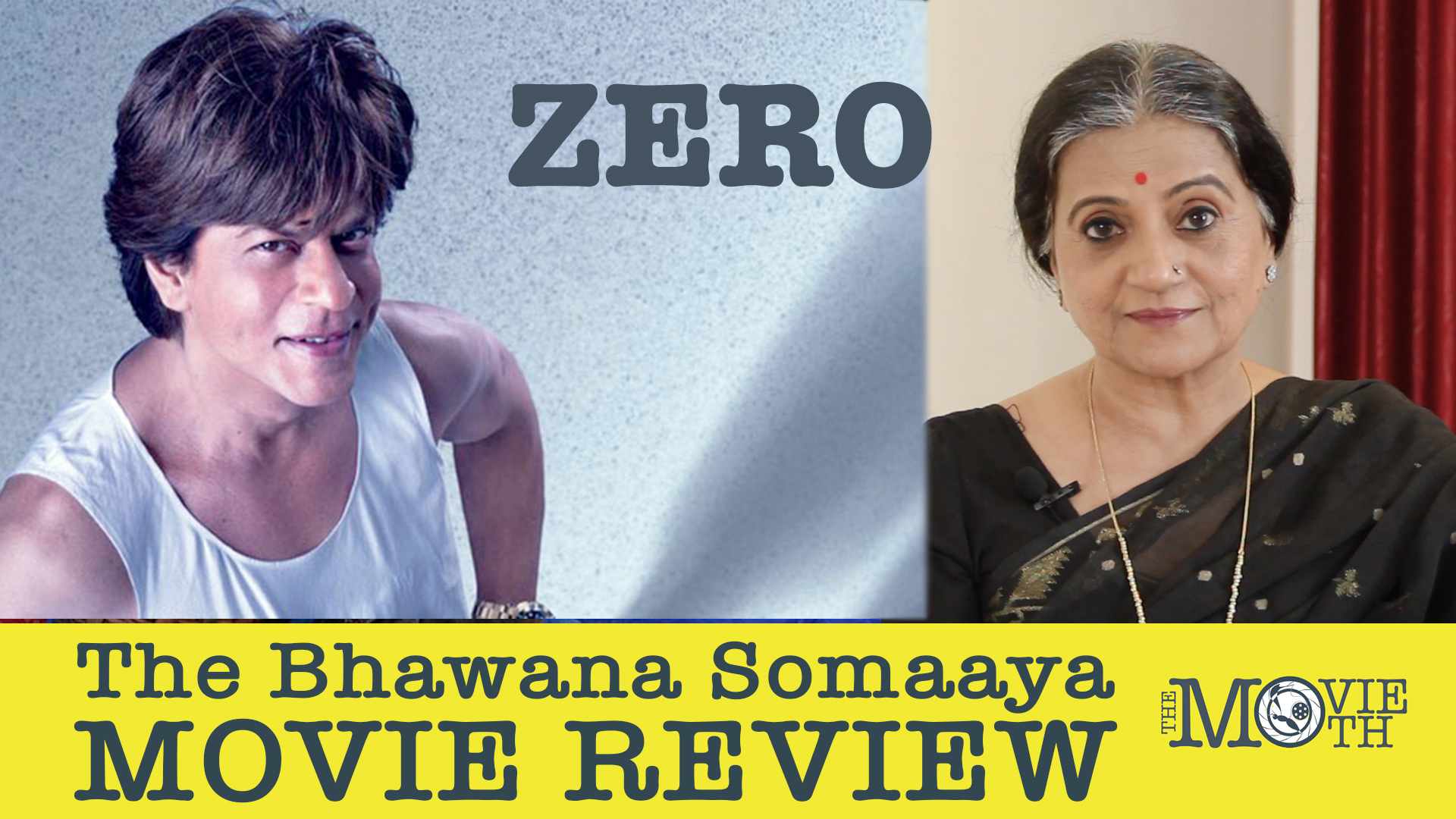 Zero is a letdown
Film : Zero
Release: 21 December 2018
Director: Aanand L Rai
Cast: Shah Rukh Khan, Anushka Sharma, Katrina Kaif
Writer: Himanshu Sharma
Music: Ajay- Atul
Dear Anand Rai
I watched your film last night and was unable to sleep because I failed to fathom the story and all the characters. Since you and your writer Himanshu Sharma have lived with the idea for many months now, may I request you to enlighten me on these queries
1. Granted that there are all kinds of people in the world but is it fair to combine a vertically challenged Bauua Singh/ Shah Rukh Khan, a cerebral palsy scientist Aafia Bhinder/ Anushka Sharma and an emotionally unstable superstar Babita/ Katrina Kaif in one film together? And was it necessary to portray even Bauua Singh's best friend as partially blind who keeps flashing torch on people's faces all the time?
2. It is admirable that Bauua Singh is super confident despite his compelling circumstances but unconvincing why he is such a big hero in the mohallah? Is it because he throws notes from the balcony? Also where does all that excess money come from considering Bauua is unemployed and the family far from affluent!
3. Why would a qualified NRI scientist with no roots in India register with a small town marriage bureau when she has infinite options to find a partner on the net? Therefore Bauua's meeting with the scientist in her workplace and dancing to film songs there is not just an extreme exaggeration but also an embarrassment!
4. Bauua Singh changes coats/ hats, adds roses and bows to his black and white suits like he owns a boutique! He downs martini shots and organizes a private symphony concert outside his beloved's door like he is a mafia. How come he accomplishes this with so much ease, without the slightest awkwardness of being first time in opulent surroundings?
5. In Mumbai city Bauua Singh shines at the dance competition unfazed by the mighty Salman Khan and renowned choreographers. Isn't it odd that superstar Babita/ Katrina Kaif at a celebration party attended by glittering stars singles out an unknown contestant for intimate company!
The actors trusted you Anand Rai, but your projection of the complex characters failed to evoke any empathy. Katrina Kaif is over the top and Anushka Sharma for the first time misses the mark. Shah Rukh Khan's Bauua is spirited and spunky but poorly let down by the script!
You said your film was about the magic of incompleteness – but one saw just flashes of this- like when the stars at a mere count of numbers fall from the sky. And when they don't, it is because the hero has broken a heart!
Dear Anand Rai you have broken many hearts with this film, mine included.
I rate Zero with 2 stars and both are for Shah Rukh Khan for making an effort to do something different so what if it didn't work out.
Watch the review: https://www.youtube.com/edit?o=U&video_id=Th3I3PJkecs
Bhawana Somaaya