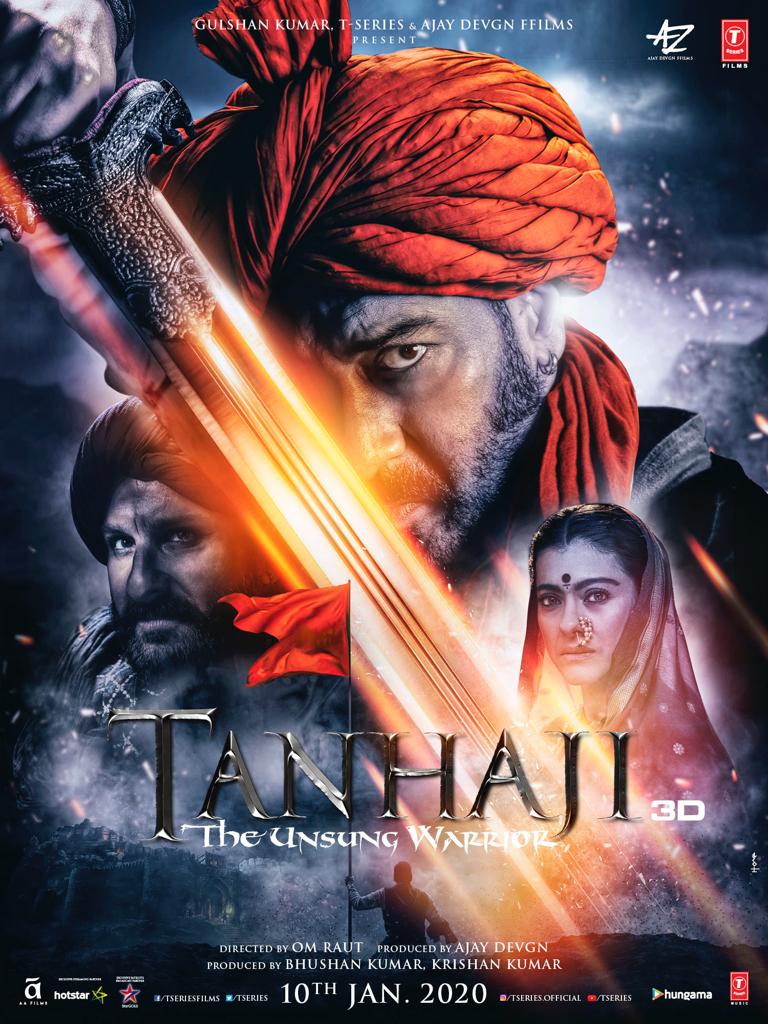 Value for money
Film: Tanhaji: The Unsung Warrior
Date: 10.01.20120
Director: Om Raut
Cast: Ajay Devgn, Saif Ali Khan, Kajol, Jagapathi Babu and Sharad Kelkar
In the 17th century Mughal emperor Auurangzeb decided to conquer the Southern state of India, Kondhana. When King Chattrapati Shivaji/ Sharad Kelkar learned of Aurngzeb's devious plans he sent his faithful Subedar Tanaji Malusare/ Ajay Devgn to prepare for war in Kondhana while Aurangzeb dispatched his best commander Uday Bhan/ Saif Ali Khan to conquer the Marathas.
Tanhaji like Panipat is a story about the preparation of a battle and the mind games involved in the attack of an enemy. The difference being that while director Ashutosh Gowariker borrowed from history, director Om Raut portrays it as fiction a la Baahubali. The film excels in all the technical departments that include a variety of amazing action sequences, skillful VFX, ace cinematography and sharp editing all comprised within 134 minutes which is commendable.
Prakash Kapadia who wrote Sanjay Leela Bhansali's Devdas once again serves us dramatic dialogues aided by a haunting score from the extremely popular composers Ajay-Atul.
The demerits are that the action sequences are too long and too many and the women characters hardly get any screen time even then Padmavati Rao as Shivaji's mother Jijabai makes an impact in two scenes and Kajol looks radiant as the proud Savitribai. It is while watching her you realize that you have missed her on the screen. Sharad Kelkar makes an impressive Chattrapati Shivaji and is a delight to watch him even though he does not fight the battle.
It is amazing how Saif Ali Khan always manages to lend that something special to his characters and this time he sparkles as the dangerously obsessive Uday Bhan. A leaner and fitter Ajay Devgn makes a courageous Tanhaji jumping from mountains performing spine chilling action and this time the macho actor spares time to smile, dance and romance as well.
Made on a budget of 150 crores Tanhaji releases in two languages/ Hindi, Marathi in both 2D and3D over 3800 screens in India alone. If you don't look for authenticity and just enjoy the scale and the opulence the experience is more than value for money.
I rate Tanhaji: The Unsung Hero with 3.5 stars.
Bhawana Somaaya/ @bhawanaasomaaya