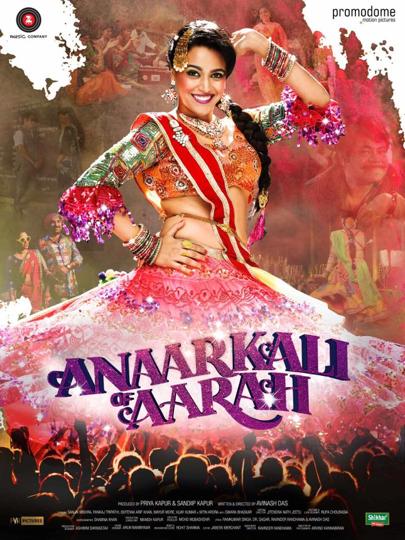 Cast: Swara Bhaskar, Pankaj Tripathi, Sanjay Mishra
Director: Avinash Das
For a film that was long stuck in its battle with the Central Board of Film Certification, it is credible that Anarkali Of Arrah has made it to the theatres in almost the same avatar as it was made.
This is a story of a small town in Bihar where Anarkali /SwaraBhaskar is an orchestra singer, celebrated for her double meaning songs and provocative dance performances.
Dharmendra Chauhan /Sanjay Mishra is the Vice Chancellor of a prestigious university and one of the many admirers of Anarkali.
On Ram Navmi celebrations, Dharmendra molests Anaarkali in an inebriated state during a show and Anarkali is forced to put him in his place.
The incident predictably takes an ugly turn and Anarkali has to leave town in order to save her life.  She stays and works briefly in Delhi but there is no peace and decides to return home and settle scores with her oppressors.
I have to warn that the double meaning lyrics and the vulgar choreography in the first half is discomforting but necessary to establish the story.
What works in favor of the film is the controversial subject and the bold message. Shot in real locations, Anarkali Of Arrah is energetic and melodious, superbly cast and excellently performed, particularly by Sanjay Mishra.
Swara Bhaskar is the heart beat of the film, she sings, dances, fights and wins your heart. Full-throated and uninhibited, Swara lives Anarkali and makes sure you never forget her.
Anarkali of Arah is powerful, passionate and unsettling, it comments on the socio- political conditions of Bihar and also on the changing India.
In Queen we saw Kangana Ranaut finding her own path… In Pink the three girls collectively told us that 'No means no'… and now in Anarkali of Arha underlines that not  'Don't touch without permission'.
I rate Anarkali Of Arrah with 4 stars.
Follow me on Facebook, Twitter and Instagram  @bhawanasomaaya