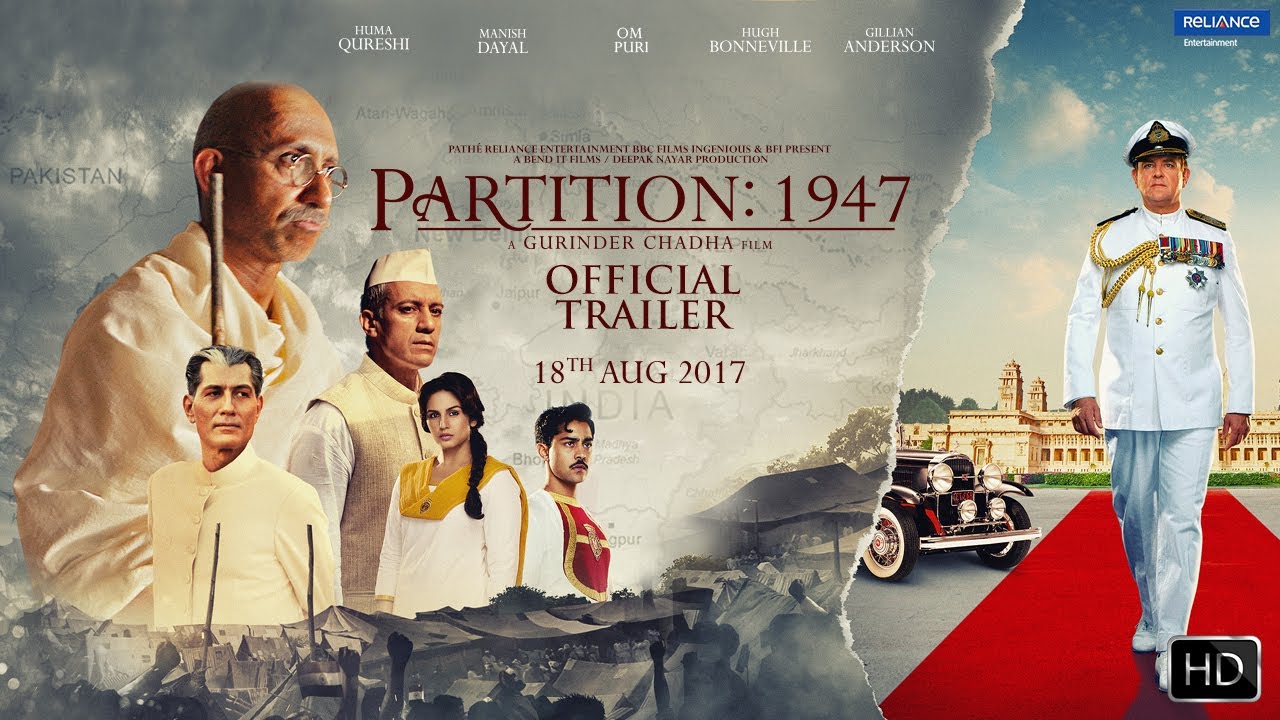 Film Review: Partition: 1947
Date: 118 August 2017
Producer: Paul Berges Gurinder Chadha, Deepak Nayar
Writers:  Paul, Maria, Gurinder
Director: Gurinder Chadha
Cast: Hugh Bonneville, Gillian Anderson, Manish Dayal, Huma Qureshi, Michael Gambon
Rating: 3.5 stars
 The film opens to the Indian staff cleaning the Viceroy Palace and a British official supervising the process. In a later scene, Edwina Mountbatten comments that the palace is more magnificent than the Buckingham Palace in England.
As Lord Mountbatten trains his personal staff to dress him with his various medals in less than 10 minutes, Lady Mountbatten ventures into the kitchen to congratulate her staff for a super meal.
The couple is compassionate towards India and there are many scenes to establish that. Partition: 1947 is not like any film you have watched on the subject. It is not about the riots, the bloodshed or the religious war rather it is a peep into the private life of the final Viceroy of India during the Partition.
He has to oversee the transition of British India to independence and the monumental change is not without heart breaks; as the country divides into India and Pakistani, people are anguished and the servants quarters, for the first time rebellious to a point of violence.
Diligently written and lovingly shot Gurinder Chadha and her team engages you in a narrative where there are no villains, this is a story about turbulent times, a film about a decision that altered history!
The technical team excels in every department and the production design is magnificent. Splendidly performed by all the actors, AR Rehman's music breathes life into the storytelling and gets you choked in the end credits.
Selected at the 67th Berlin International Film Festival this year Partition: 1947 is a must watch for every proud Indian who cares for his country's history.
@bhawanasomaaya