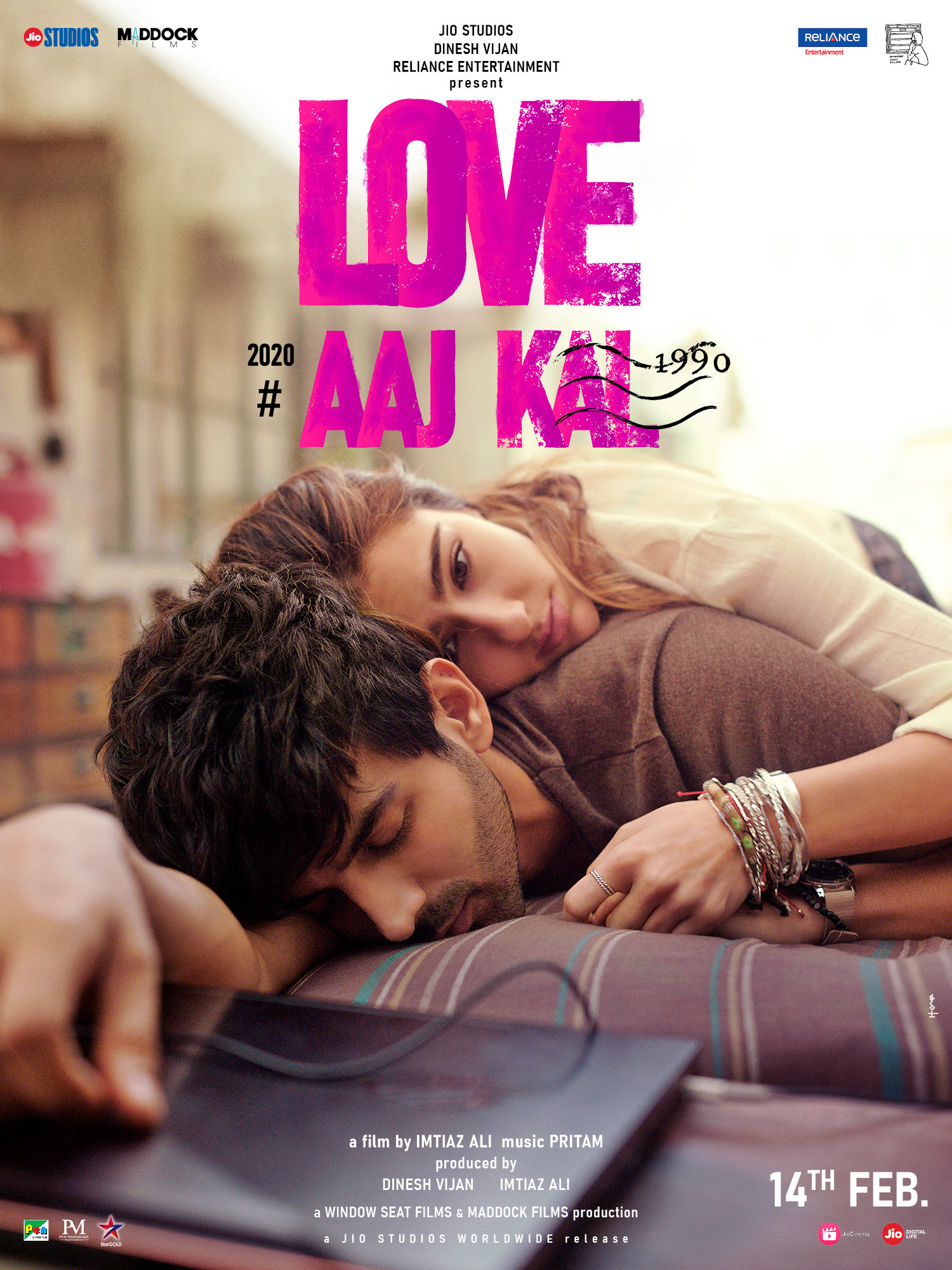 Film: Love Aaaj Kal
Release: 14.02.2020
Writer/ Director: Imtiaz Ali
Music: Pritam
Cast: Kartik Aryan, Sara Ali Khan, Randeep Hooda, Arushi Sharma
Director Ram Gopal Verma once told me that he reworked on his old subjects till he had conquered all the flaws which explains why he made so many films on the underworld. Filmmaker Imtiaz Ali probably weaves complicated love stories because he is forever in the process of decoding love.
In 2009 Ali served us a difficult watch called Love Aaj Kal where Jay/ Saif Ali Khan and Meera/ Deepika Padukone part ways and celebrate their breakup with a big bash inviting all their friends.
Now eleven years later, Ali brings another film with the same title and almost similar story where a software engineer Veer/ Kartik Aryan is madly attracted to a struggling event manager/ Sara Ali Khan and cannot stay away from her.
In 2009 Saif Ali Khan played a double role as Jay and as Veer/ Rishi Kapoor's youth and in 2020 Kartik Aryan plays Veer and Raghu/ Randeep Hooda's youth. Then, Jay was young and restless and Meera, more mature and composed, this time Veer is self-assured and Zoie is high strung.
It is not just the character names and personality traits that are confusing, the major problem is the complicated screenplay. There are parallel tracks of past and present intercutting scenes with frequent flashbacks and flashforwards which is not just distracting but also annoying. It is unfortunate because Imtiaz Ali is a champion of relationships and all his films (Rockstar or Tamasha) are a reflection of the complex, fragile, insecure characters and the nervous energy they bring to the scenes. His stories are about hope and despair, expectations, disillusionment and desolation.
Ali loves cafeterias, his love scenes and songs are usually around the cafes/ Tamasha, loves strangers becoming beloveds/ Jab We Met, thrives on incomplete communication/ Highway. He loves the mountains, the snow, soulful music and it is all there in Arijit's voice and Pritam's composition but you don't connect to the film, cannot understand what is the issue.
Sometimes, when there is too much to tell you are unable to tell anything and probably that's what has happened to Imtiaz Ali.
All the actors do their best, Arushi shines as a newcomer, Sara is a natural and Kartik emerges as a dependable actor.
I rate Love Aaj Kal with 2.5 stars.
Bhawana Somaaya