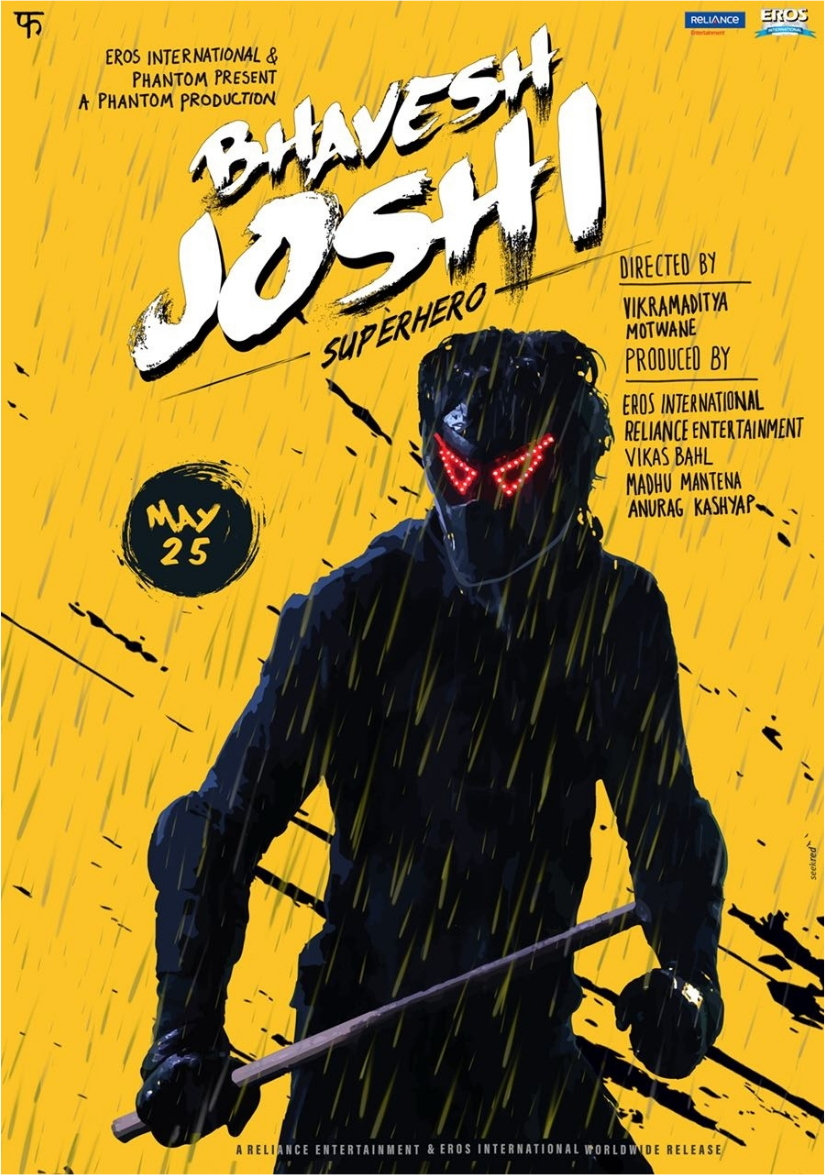 Release: 01.06.2018
Director: Vikramaditya Motwane
Writer: Vikramaditya Motwane, Anurag Kashyap, Abhay Koranne
Cast: Harshvardhan Kapoor, Nishikanth Kamat
Bhavesh Joshi Superhero is a fight against corruption exposed via new media and so what if the hero covers his face with a paper bag as long as he targets all the wrongs in city like breaking signals or cutting trees.
It is also a tale of three friends Bhavesh/ Priyanshi Painyuli, Sikander/ Harshvardhan Kapoor and Rajat/ Ashish Verma who come together because they want to change the city but with time, while Rajat and Sikandar move on only Bhavesh remains committed to the cause.
What works about the film is the shot taking, action and splendid cinematography capturing Mumbai city in the dark lanes. The chase sequence involving motorcycles driving over bridges and rail tracks right inside the train compartments is the highlight of the film.
What doesn't work about the film is the pace and the length 153 minutes, post interval the film drags with long, repetitive sequences.
The characters are far too exaggerated. The superhero can fuse electric connections, hack computers and even create motorbikes.
In the climax, his friend pulls him out of the water, drives him to the hospital and back home without police case or obstacles.
Here was a subject that had all the potential of becoming a cult film instead three prominent writers transform into a story of personal vendetta. A tragedy!
Among performances, mention must be made of Priyanshi who portrays Bhavesh Joshi with passion.
Harshwardhan Kapoor who debuted in the romantic Mirziya in 2016 proves that he can shine as an action hero as well.
I rate Bhavesh Joshi Superhero with 2.5 stars
@bhawanasomaaya