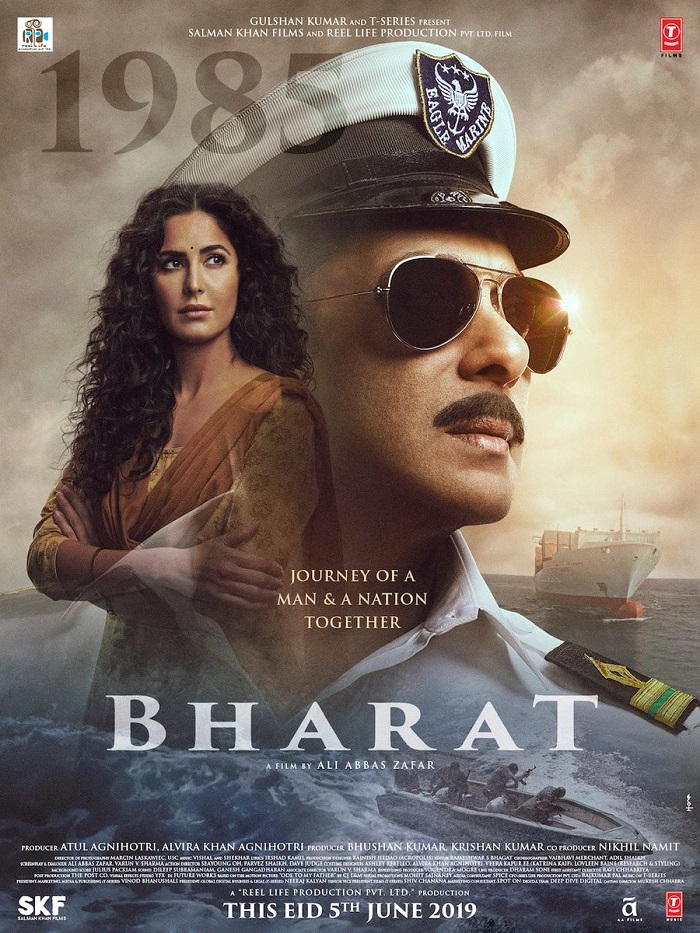 Watch Bharat with your family
Film: Bharat
Release: 05.06. 2019
Director: Ali Abbas Zafar
Writer: Ali Abbas Zafar, Varun Sharma/ dialogue
Cast: Salman Khan, Katrina Kaif, Tabu, Disha Patani, Sunil Grover, Jackie Shroff
Music: Vishal-Shekhar
It is 1947 and the last train to India is set to leave Lahore.  Jackie Shroff struggles to board his family, wife/ Sonal Kulkarni with two toddlers on top of the train. He has entrusted the responsibility of the daughter on his oldest son young Bharat who is carrying little Guddi on his back. 'Hold me tight' the little boy tells his baby sister, 'We are not at a fair'. She clings to him but as the train takes off Guddi falls down and Jackie Shroff goes searching for his daughter.
The family is separated and even though decades pass by, the ghosts of the past continue to haunt Bharat who lives in the hope of uniting with his father someday.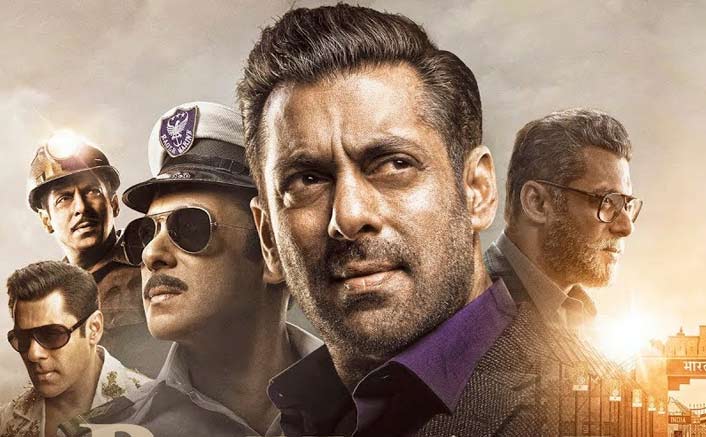 Based on the year 2014 South Korean film Ode to My Father which traces the history of South Korea following the life of the hero, writer-director Ali Abbas Zafar adapts the story to India-Pakistan partition and after.
We can describe Bharat as a story of a nation, the story of a family or the story of a hero. There is a dialogue in the film that says: 'A country is made up of people and people are recognized by their families' and that is the message of the film.
Bharat's father has asked him to wait for him at his aunt's Ration Store in Delhi. He does not want his family to be a burden on his aunt and takes up odd jobs to earn some money. He sells newspapers, shines shoes and when he is a little older, he joins The Great Russian Circus.
The 70s concentrates on migration post-oil crisis in the Gulf where Bharat emerges as the hero fighting for equality an attraction blossoms between him and the chief engineer Kumud Raina/ Katrina Kaif.
What works about the film is its sheer simplicity and high emotional quotient. There are flashbacks and flash forwards but they don't intervene in the narrative. The main characters are well etched out and refreshingly original. For Bharat, the family comes first and for Kumud, what you see is what you get. Kumud has no qualms about proposing to Bharat and when he turns her down, does not hold it against him!
The film travels six decades and adds action/ drama/comedy/romance adding many layers and flavors to the story.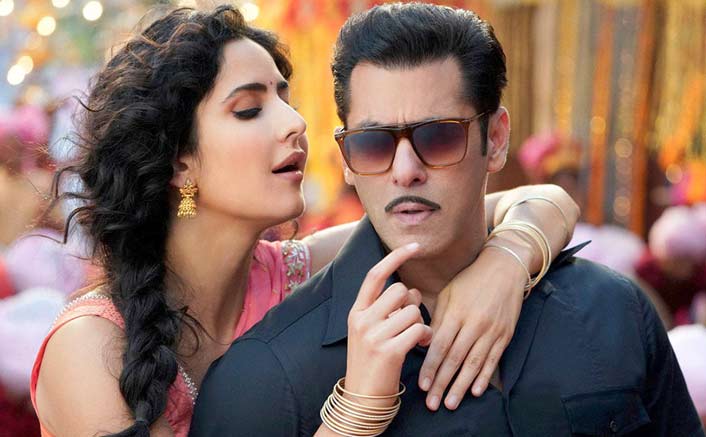 The drawbacks are the exaggerations in the name of creative liberty. There are some factual errors, some detailing deficits in terms of production design/ dialect/ costumes and the supporting cast. No effort is made to elaborate on Bharat's younger siblings and you have no idea about who is who in the family scenes.
Salman Khan and Katrina Kaif are 70 plus but except for a few grey strands walk erect and look robust.
But that's irrelevant, what is important is that the film touches your heart. The railway station sequence in the beginning and the Wagha Border sequence in the climax fill your eyes with tears….The sea pirates attacking the Navy ship and the twist they bring is hilarious!
Curly haired KatrinaKaif owns Kumud with quiet dignity and shares special chemistry with her hero, Salman Khan. Salman shares special chemistry with director Ali Abbas Zafar which is evident in their trilogy, Sultan /2016, Tiger Zindaa Hain /2017 and now Bharat/ 2019.
It is my duty to warn Salman lovers that he does not take off his shirt this time. I must also prepare you that the film is a tad long, scattered and stretched in parts but nevertheless an engaging watch.
Bharat is reflective of the olden times when films entertained you and also served you justice within three hours.
Make your festival special and book your ticket to Bharat for the love of your family and your country.
Bhawana Somaaya