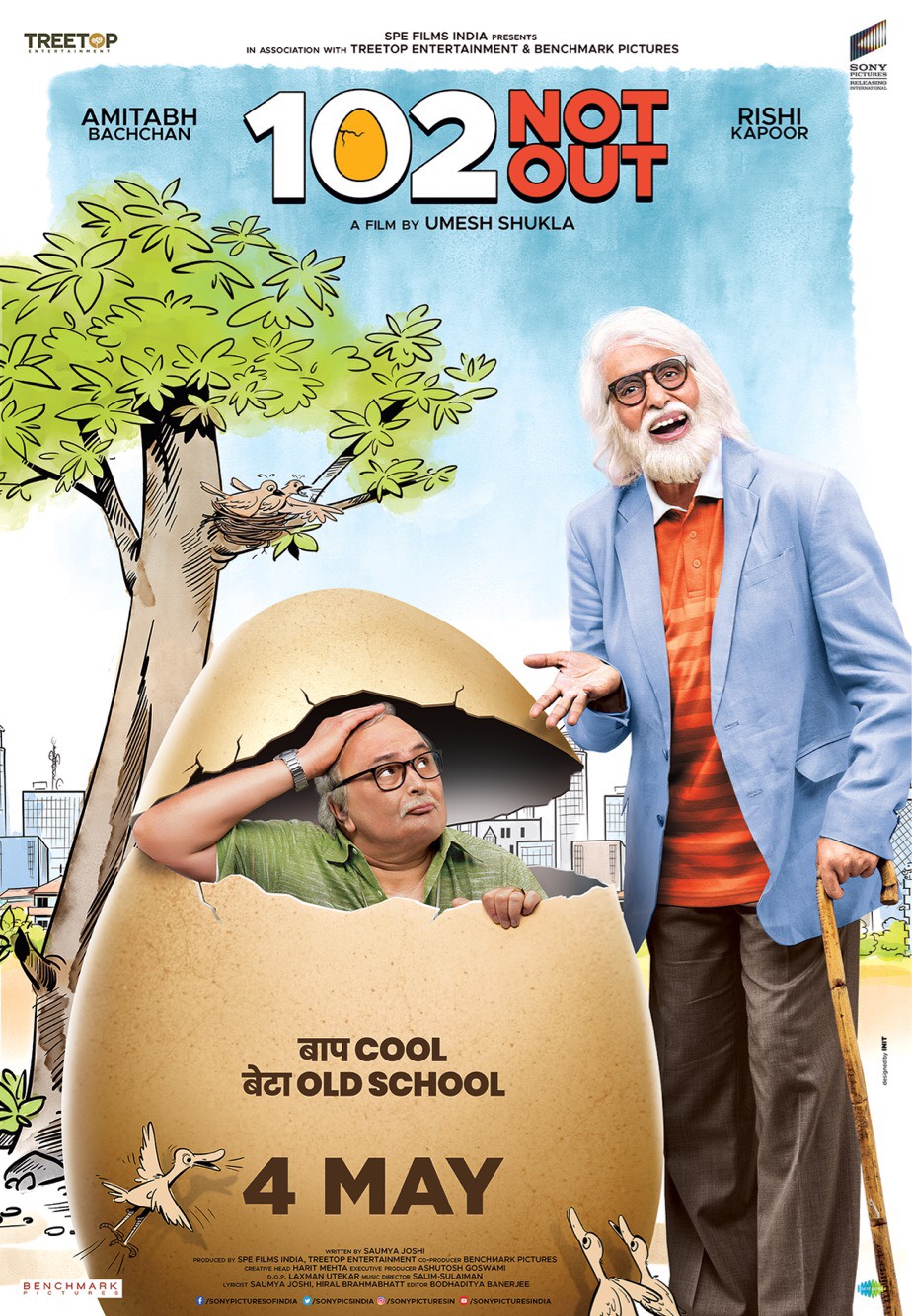 Film: 102 Not Out
Release: 04 May 2018
Director: Umesh Shukla
Writer: Saumya Joshi
Music: Salim–Sulaiman
75 year old Babulal Vakharia/ Rishi Kapoor sets an alarm before getting under the shower because a second longer than 15 minutes in water gives him pneumonia. Babulal has posters warning him to shut off the geyser inside the bathroom and outside the door because he has burst a geyser in the past and believes in precautions.
He has a fixed time to visit the doctor, fixed time to water the plants, fixed time to watch television and fixed time to fall asleep wrapped in his 60 year old shawl purchased from Kashmir when he was 10 years old.
Babulal's father Datatrey Vakharia/ Amitabh Bachchan is 102 years old and keen to break the record of the oldest man surviving in the world.  He walks alone, travels freely in a rickshaw and revels in celebrations.
They live under the same roof but have their allotted separate corners. They have separate refrigerators while senior Vakharia stores delicious deserts in his fridge, junior stores boiled vegetables in his. They have separate TV sets, the senior relishes Chaplin and Discovery on his latest model while junior watches Health & Yoga on his outdate box.
There are many ways to interpret this film. You can describe it as a father –son love story or a father-son hate story. You can call it a story of relationship or a story of life.
The demerit of the film is that it is restricted to three characters and one location, Shanti Nivas, so not exactly a cinematic experience. The climax is over the top and one misses echoes and images of more activity in the household.
The merits include the plot, the characters, message, music, duration and the performances.
As Dheeraj, Jimmit Trivedi matches the comic timing of both Kapoor and Bachchan with an amazing ease.
Rishi Kapoor embraces the rather grumpy Babulal without vanity and without inhibition.
As the toothless, balding super active Dattatrey Vakharia Amitabh Bachchan mixes anger with hurt and touches your heart.
Kapoor and Bachchan together have over the last four decades done several films but 102 Not Out is easily the most significant one as they make you laugh, weep and reflect on life.
102 Not Out is an inspiration for all the senior citizens and I recommend it as family viewing.
I rate 102 Not Out with 3 stars.
My new book Keshava: A Magnificent Obsession is now listed on Amazon. For pre-order click here: https://amzn.to/2vogOtk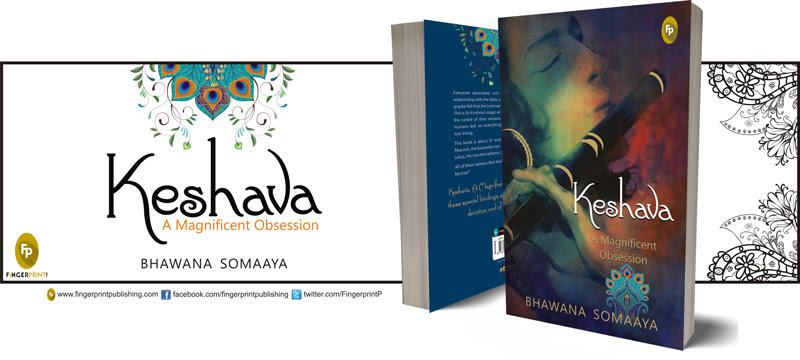 @bhawanasomaaya