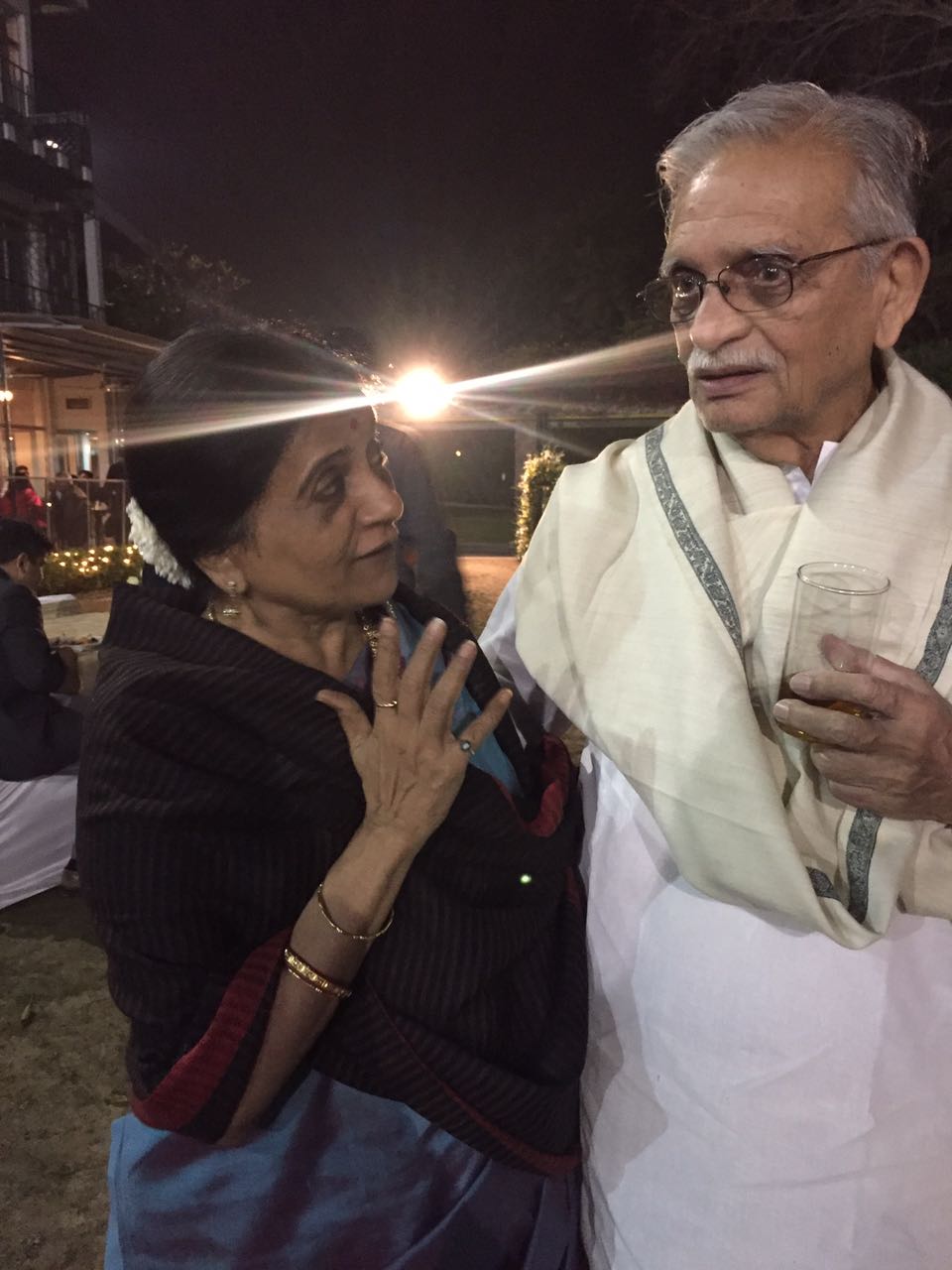 I was in Delhi to attend the Rekhta Festival. In just three years Jashn –e Rekhta has become an annual event to reckon with attended by all the big names of Mumbai, Delhi and abroad.  I believe that most film/ literature, in this case language festivals become successful because of primarily the content but also because of the people associated with it. In the case of Rekhta this is absolutely true. Aparna and Sanjay Saraf met every guest and panelists feel like a part of the family.
The evening opened with a concert followed by a party at Rose Garden, India International. There were bureaucrats, poets, artistes, media and lovers of the language. The star of the evening was Saurabh Shukla complimented for his performance in Jolly LLB 2. Strangers who had nothing to do with show business sat at Saurabh's feet to discuss and dissect his performance and explain to him why they loved him so much.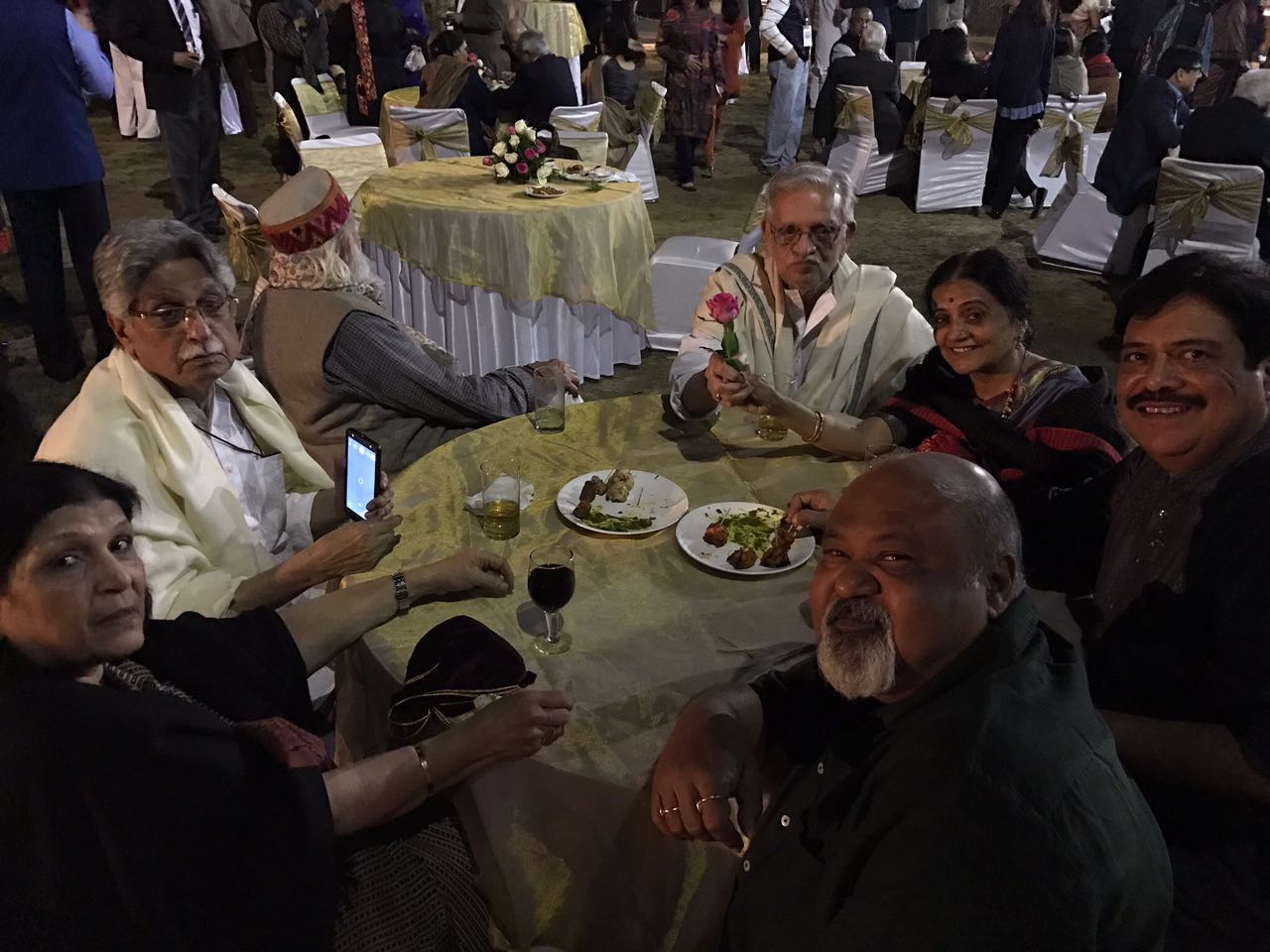 Writer director Salim Arif blocked a table in a remote corner and hand held Gulzar saab and Javed Siddiqui towards it before more people asked them for a photograph. In a little while MS Sathyu and Saurabh Shukla joined too.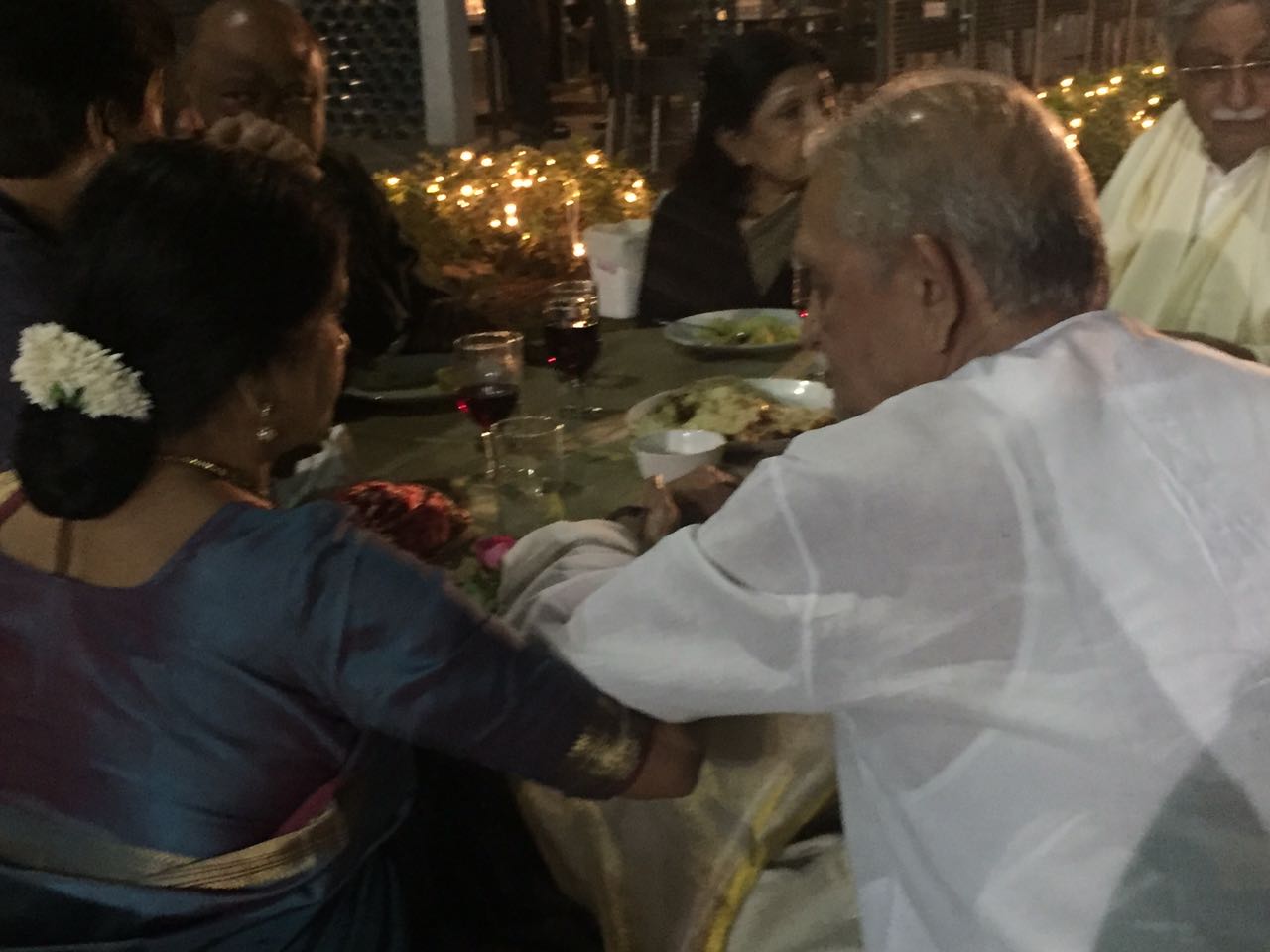 The weather was beautiful and the food delicious, as we relished or parathas dipped in sarson ka saag, as the night turned colder and the wine glassed tinkled, the moonlight gently watched over us and we were tempted to break into old Hindi songs.