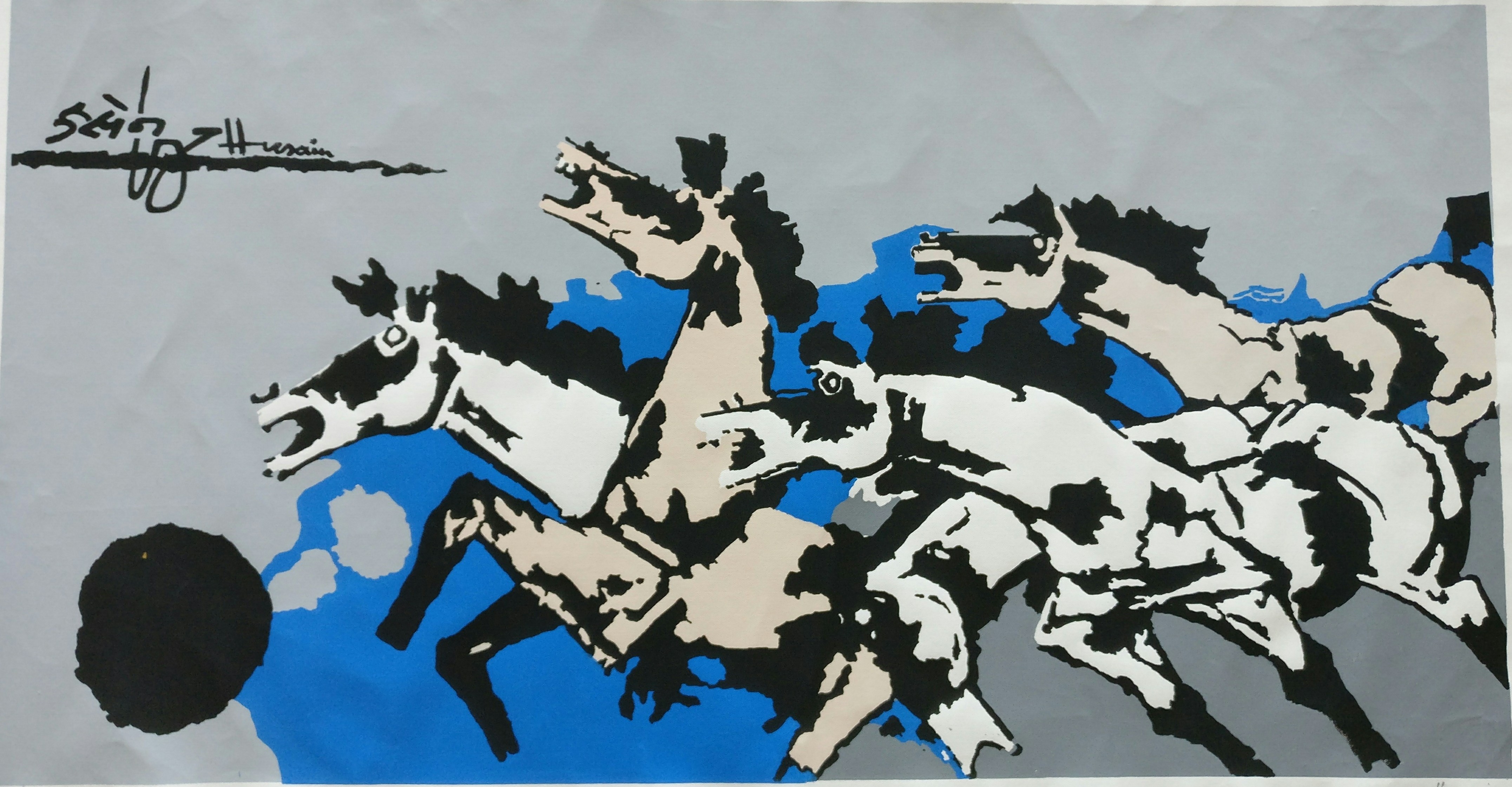 A few days ago, I received an email from Sunil Pagaria, informing me about the limited MF Husain Serigraphs signed and numbered by the artist. He specified that the pictures are all medium prints with a Certification by Husain Creation Dubai.
The mail mentioned that the print once stretched and framed and edition number covered, then no one can tell if it is an original or a serigraph. I was enchanted by the eleven images attached on the mail and downloaded the same for a better look.

For the next few days, I will present the unique images in my blog with my own interpretations, in a sense my tribute to the great genius.
I begin the series with Husain's world famous horses. All of us know how MF Husain loved horses and there came a stage in his life when he only painted horses. Those keen on purchasing the limited serigraphs may contact<pagariasunil@hotmail.com>
Follow me on Facebook, Twitter, and Instagram  @bhawanasomaaya