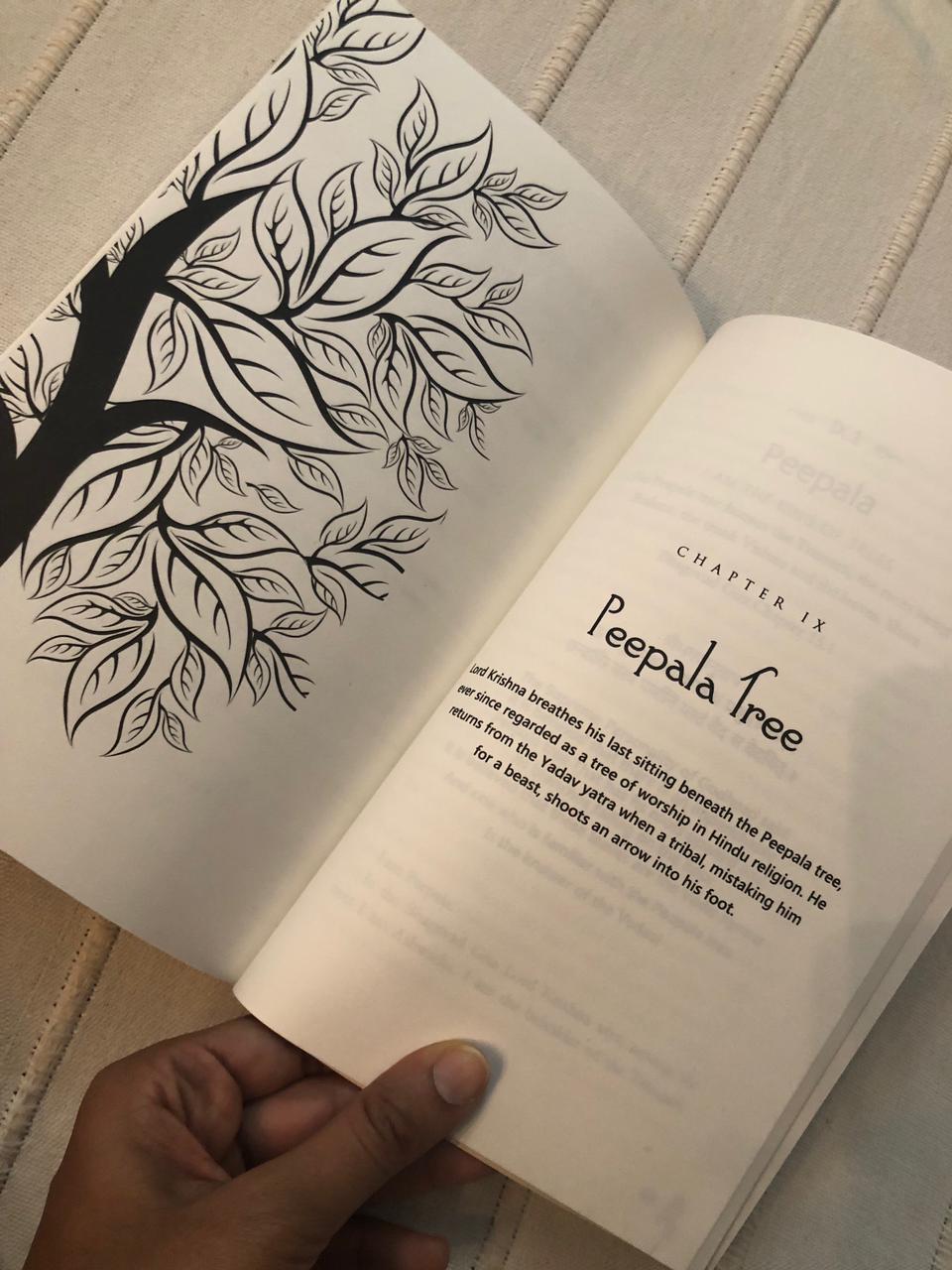 I am Peepala.
In the Bhagavad Gita Lord Krishna says, among the trees I am Ashwatha …
I am the beholder of the Trimurti.
Lord Brahma is my roots.
Lord Vishnu my trunk and Lord Shiva my leaves.
I have witnessed the birth of Vishnu…
I have multiple names but I am usually recognised by my shape and size.
I am large; my bark is grey, peeled in patches.
My leaves are heart-shaped with tapering tips and my fruit is purple when ripe.
The slightest breeze makes me rustle.
I have witnessed…
The final journey, samadhi of Sri Krishna… after a hunter called Zaara, mistaking him for a deer, shot him with an arrow.
I am as old as the deities.
I am Ashwatha.
I am custom.
I am ritual.
I am the king of trees!
Keshava:AMagnificentObsession available at www.amazon.in/Keshava-MagnificentObsession