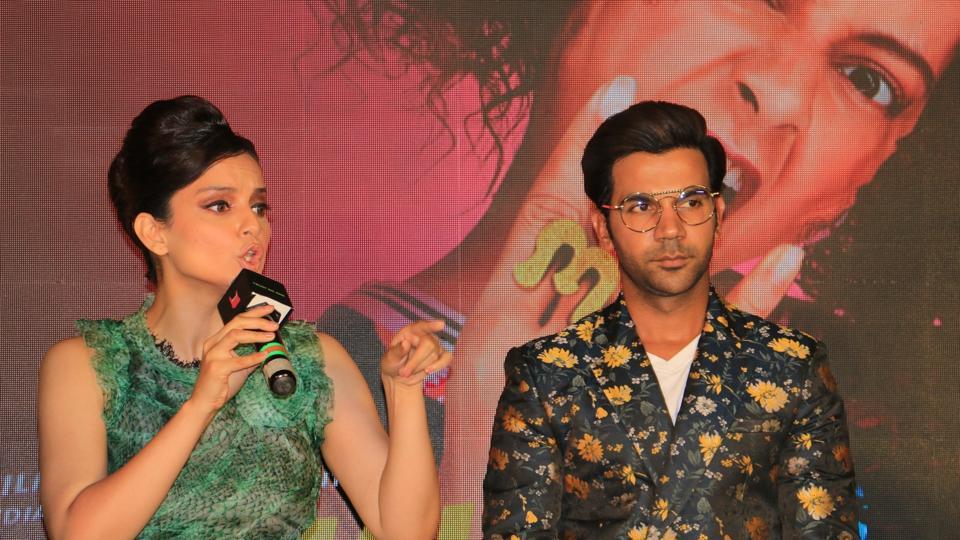 It is more than 24 hours but my head is still reeling with what transpired at the media meet for the promotion of Ekta Kapoor's forthcoming film Judgemental Hai Kya? When the team gathered in their designer costumes to talk about the film they had not in their wildest imagination anticipated what was to follow. During the question-answer a journalist/ Justin Rao asked Kangana Ranauta question and in response, Kangana first attacked the journalist for bashing her film Manikarnika and later accused him for tarnishing her image and brand.
When the journalist was taken aback by her aggressive stand and expressed it, Ranaut covered it up by saying she was being candid with him because they are friends. The journalist denied being her friend so Kangana explained "But you had lunch with me in my van and spent three hours chatting with me and you have also been messaging me so that makes us friends".
The journalist denied being her friend, denied ever having lunch with her or spending three hours in her van. "I have never messaged you and only met you for interview fixed by the PR so why don't you produce records of the messages please".
Kangana was visibly stumped by his argument and so were others on the stage. She should have kept quiet but she got further defensive as producer Ekta Kapoor, Rajkumar Rao and others watched quietly. Sanchita, PR of the film tried their best to calm down the commotion but it was not easy.
In my opinion there are many lessons to be learnt from the episode.
Actors must learn that gone are the days when they can say anything on a public platform and it will be accepted. It will not; special lies and allegations.
Producers must learn that the media meet maybe a fashion display for the team but for the journalists it's an opportunity for a story, so if you are not prepared to answer some hard hitting questions, forget about the meet just send press releases.
PR companies must learn that they are as accountable to the media as to their producers and if a journalist is offended/ abused/ attacked it is their moral responsibility to extract an apology for what happened.
The journalists of course have the biggest lesson to learn, it is time to stop treating these events as entertainment. Your job is to ask questions not get bullied by actors.
Proud of you Justin Rao/ PTI for holding your ground without raising your voice…!
@bhawansomaaya