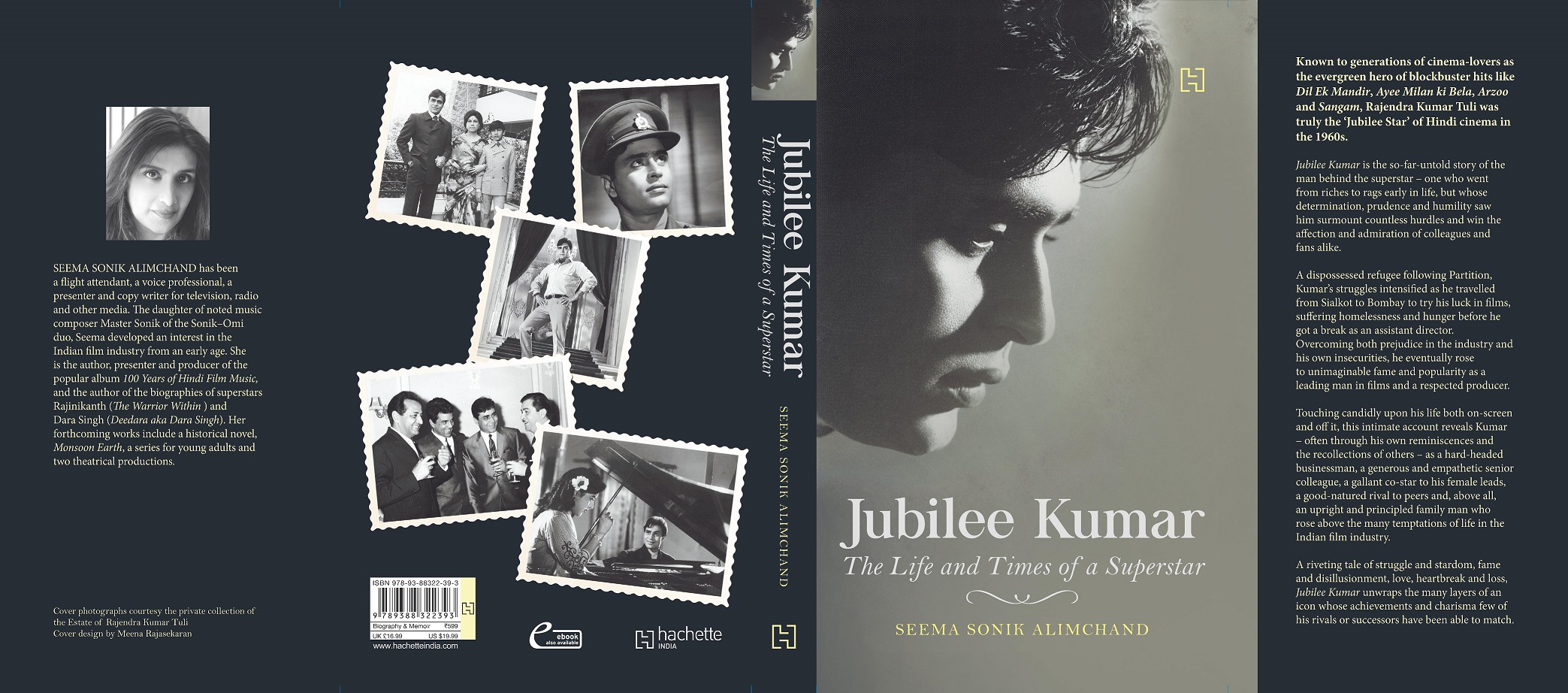 "I didn't know where to go, what to do. Father in the meanwhile had become a cloth seller and my sister started stitching clothes."
Rajendra Kumar better known as Jubilee Kumar was known for his blockbuster hits like Dil Ek Mandir, Ayee Milan ki Bela, Arzoo and Sangam, among others. Filmmakers signed him because his presence assured success and Jubilee Kumar is the so-far-untold story of the man behind the superstar – one who went from riches to rags early in life, but whose determination, prudence and humility saw him surmount countless hurdles and win the affection and admiration of colleagues and fans alike.
A dispossessed refugee following Partition, Kumar's struggles intensified as he travelled from Sialkot to Bombay to try his luck in films, suffering homelessness and hunger before he got a break as an assistant director. Overcoming both prejudice in the industry and his own insecurities, he eventually rose from playing small roles in films to unimaginable fame and popularity as a leading man and a respected producer.
To be continued
@bhawanasomaaya