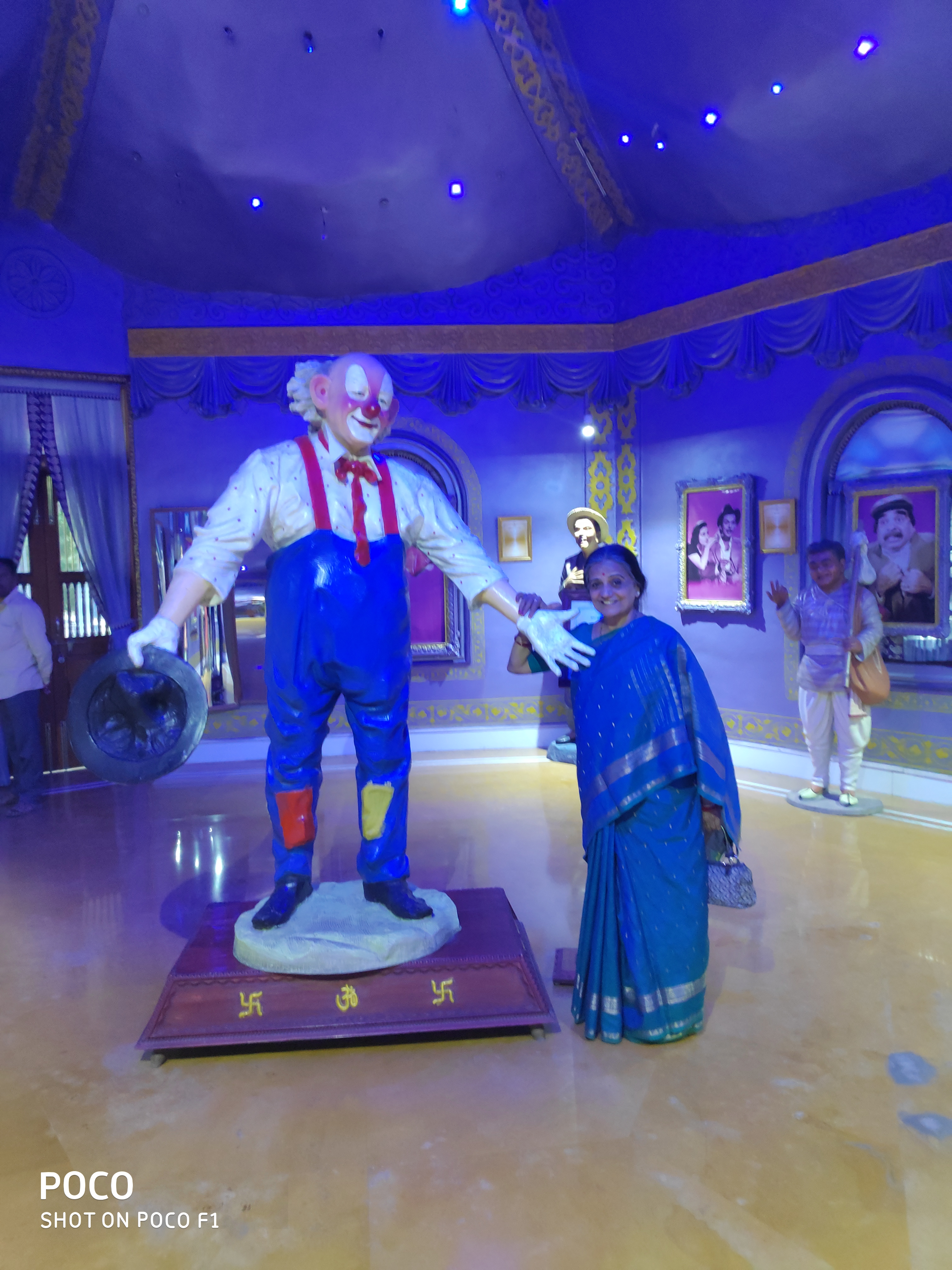 I looked forward to visiting the world's largest dome of Saint Shree Dnyaneshwara World Peace Prayer Hall and World Peace Library and of course the place I most wanted to see, Raj Kapoor Memorial.
We make such a deal about the Wax Museum in London and all over the world, we are overwhelmed when internal museums host the statues of our heroes and here is an entire museum dedicated to the work of the biggest and the brightest filmmaker, a sheer genius who created history and we pay no attention to the extra-ordinary efforts made by experts to retain his glory in a museum in India which is both sad and shameful.
The RK Memorial was developed a few decades ago under the guidance of Sanjay Sing, Sanjay Chatterji and Prashant Valukar, directors of Indian Traditional Cultural Centre; these directors are the same who created the Ramoji Fim City and designed The Theme Park in Chennai and Hyderabad.
What is special about the Raj Kapoor Memorial is that it is built on the land of Kapoor which after his demise was donated by the family to the Institution to build a museum that would befit the glory of the showman and it does!
To be continued…
@bhawanasomaaya