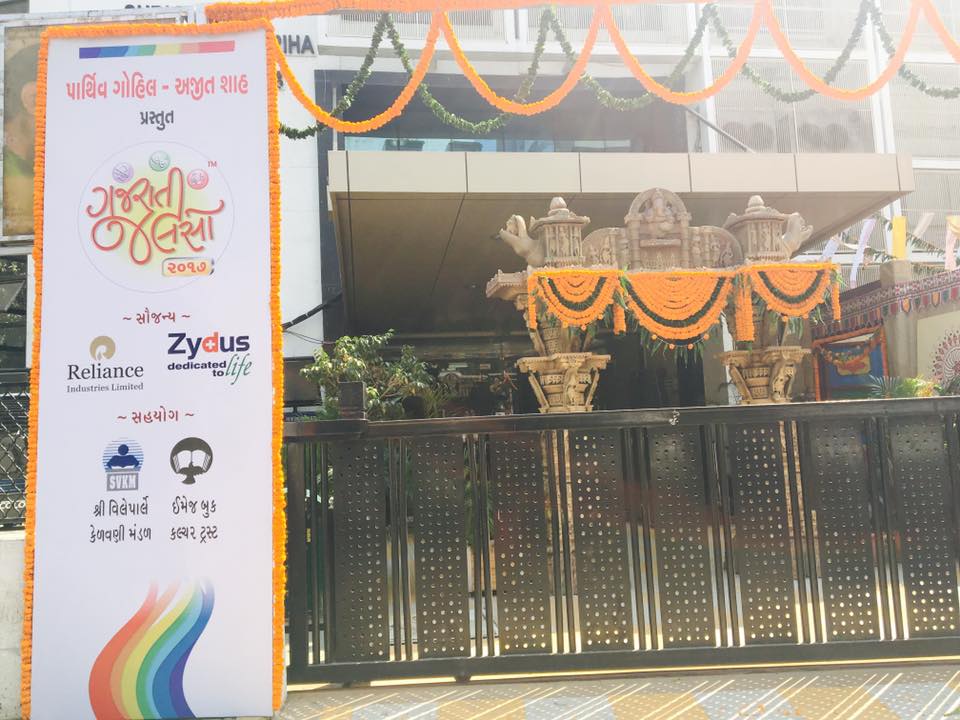 After a roaring success in 2013 and 2014, Gujarati Jalso is back to celebrate its third edition in Mumbai. Emphasizing on the art and culture of Gujarat this outstanding festival is the brain child of eminent singer Parthiv Gohil and Ajit Shah in association with Shri Vile Parle Kelvani Mandal (SVKM) and Image Book Cultural Trust.
Parthiv Gohil describes Gujarati Jalso as a festival of seven moods and colors which include decor, food, books, music, theater, poetry and literature all under one roof and presented by the best talents in all fields.
Starting with a Dairo featuring BhikhudanGadhvi, JagdishTrivedi, KirtidanGadhvi, BihariHemu Gadhvi, DevangiPatel, and Tanishka Sanghvi the festival opened with a dance reflecting Gujarati glory choreographed by Samir-ArshTanna.
Day 2 was devoted to excellence in theatre featuring Monologues by legendary artists and all of them sparkled on stage. The second half was devoted to poetry, so if the first half sparkled in expressions, the second half, devoted to poetry sparkled with words. The best in the language showcased their latest offering and the audience was hungry for more.
Day 3 the finale was dedicated to music, Gujarati songs over the years presented by different voices made the evening special. A special segment was reserved for felicitations and I am privileged to be honored with my fellow recipient of Padma Shri, maestro Purshotam Upadhyay a festival as special as Gujarati Jalso.
 Follow me on Facebook, Twitter and Instagram  @bhawanasomaaya