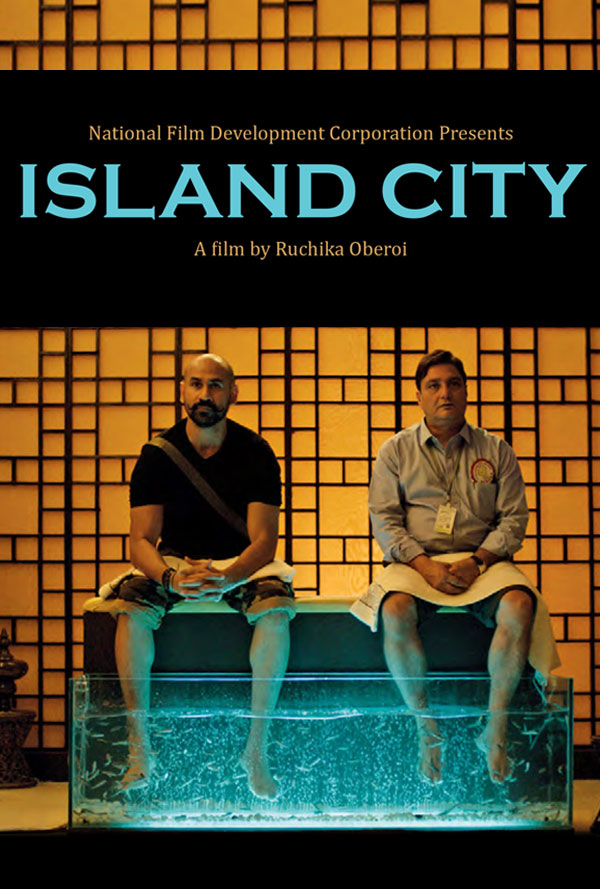 Film Review: Island City
Writer-Director: Ruchika Oberoi
Cast: Vinay Pathak, Amruta Subhash and Tanistha Chatterjee
Rating: 3.5 stars
Short stories are most difficult to write and short films even more difficult to film but Ruchika Oberoi excels in stringing three short stories together — the link being the island city and the mundane lives of those caught in the race. The film is about these unforgettable characters and their mundane, morbid lives.
The first, Fun Committee tells about a middle-aged bachelor trapped in a routine. To revive his lowly spirits his office has a plan of amusement forced on to the staff. Vinay Pathak is offered an opportunity live life to the fullest which is comic and tragic at the same time.
The second, The Ghost in the Machine concentrates on a man in a hospital's intensive care unit. While his family is concerned about his survival they are momentarily relieved of his tyranny. His wife Amruta Subhash runs the show in his absence without imposing fear or power on other members of the family. Will it be the same when her husband recovers and returns home?
The final, Contact is about a seemingly ordinary girl/ Tanishtha Chatterjee who leads an ordinary life at a printing press. She is oppressed by her immediate family and her fiancé and one day, discovers love sealed inside a mysterious envelope. Will it last or is it just a dream?
What appeals about of the film is the amazing narrative and the characters all sprinkled with astute observations and delightful insights. Without beating drums, Oberoi raises multiple issues related to pressure and mental wellness and life without passion.
Island City should be watched for the sparkling performances and for good cinema. Take a bow Ruchika Oberoi.
Bhawana Somaaya/ @bhawanasomaaya
My previous posts can be visited on the following link :
http://bhawanasomaaya.blogspot.in