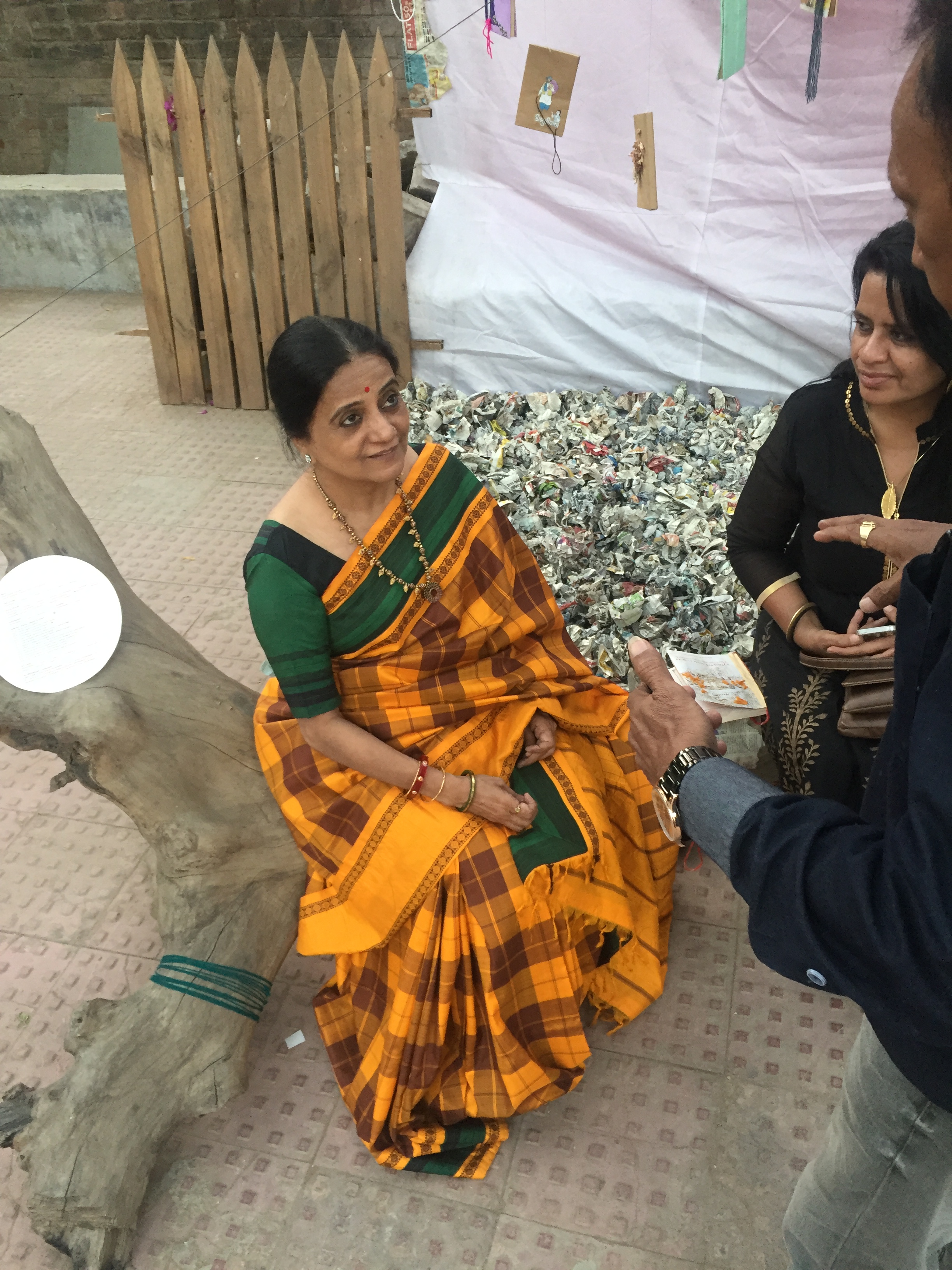 Shyam Parekh and Jumana take me for a stroll on the Kanoria Lawns and I am fascinated by the atmosphere at Gujarat Literature Festival.  Men, women, young and old have come draped in warm shawls and hang around the place soaking in the ambience. Some have just exited from a sparkling session and are discussing the author; some are relishing bhelpuri, while some are browsing at the archives to discover precious books.
There are a lot of children attending the festival this year and Jumana informs me that they have special workshops for children this year. It was a conscious decision by Gujarat Literature Festival to emphasize on art and installations this year. I am intrigued by a tree bark and on coming closer discover it is an installation promoting environment by Priya Anand Pariyani. Pariyani shares that she is an untrained artiste who was fortunate to find a master who encouraged her to follow her heart.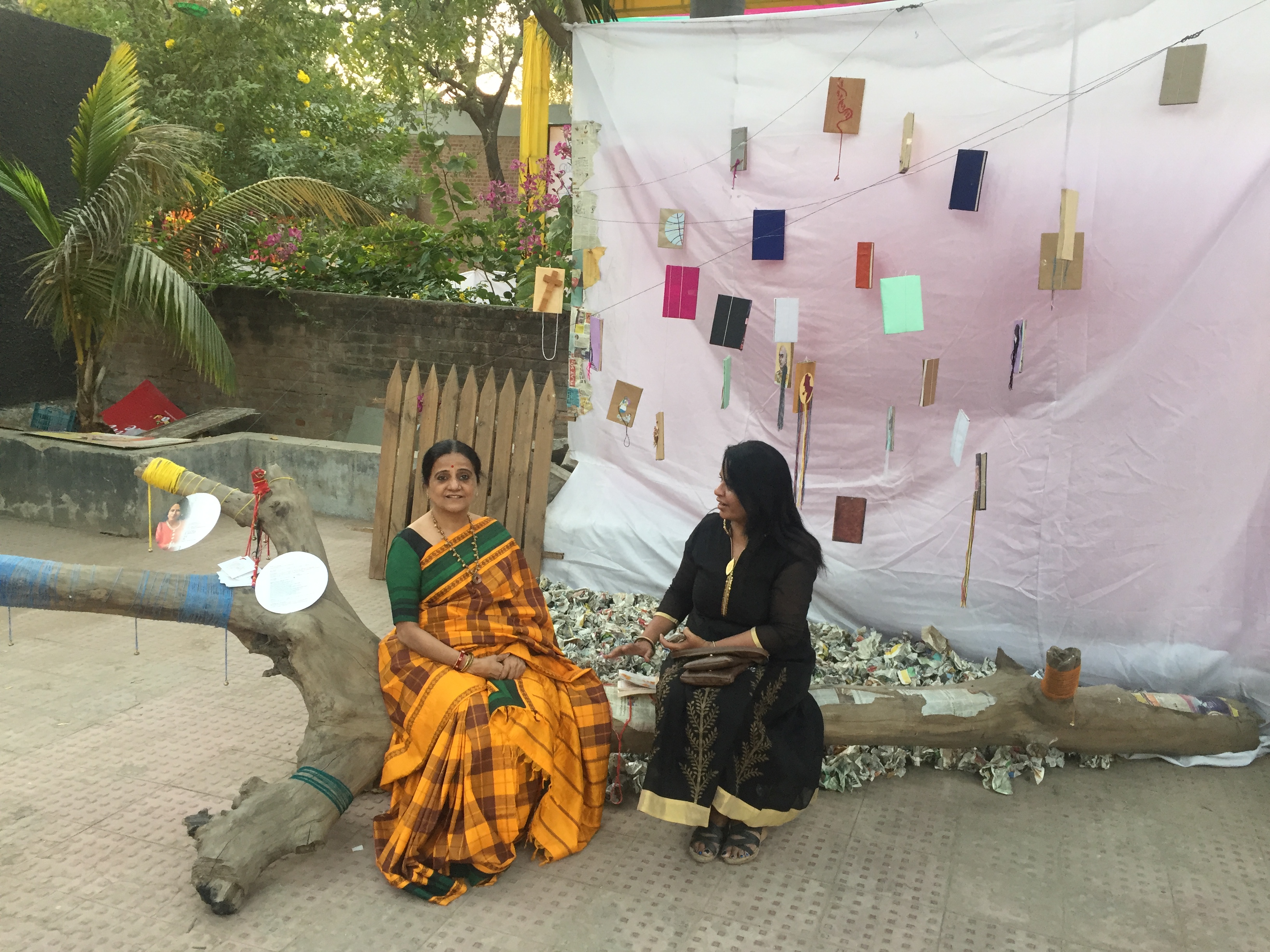 Her guru explains that from a tree comes paper and it is the thoughts jotted on blank paper that become prose, poetry and books cards so unless we respect tree, we value paper and preserve nature, we cannot preserve books. This installation is to spread the message of saving the environment, he concludes.
I am deeply moved and privileged to have such an insightful interaction with the artiste and her guru and I am certain that every time I pass a tree I will remember Pariyani's this installation.
@bhawanasomaaya