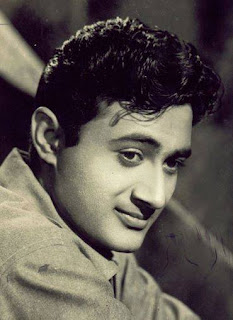 On 26 September 1923 Dev Anand born in Gurdaspur, Punjab. If he were alive, he would turn 99 this year. In my long career, I met Dev Anand a number of times and I still remember my first encounter with him sometime in 1978at his old office in Khira Nagar, Santacruz. Khira Nagar was a hot spot in the suburbs because Dev Anand held his production office in that area. I was a rank newcomer in the late 70s and to just keep me busy I think, my editor sent me to collect some pictures from Dev Anand's office.
A red, creaky iron staircase from the main road landed you directly inside the Navketan lobby. and as I waited on a worn-out sofa rested against a discolored wall, I wondered if all-star offices were so ordinary. The only unusual thing about the office so far was that it had an exclusive entrance but besides the red staircase there was nothing attractive about the place. A few minutes later, I was ushered inside the mega star's cabin and there he was, the superstar
So is this how superstars look in their environment, I wondered.
To be continued