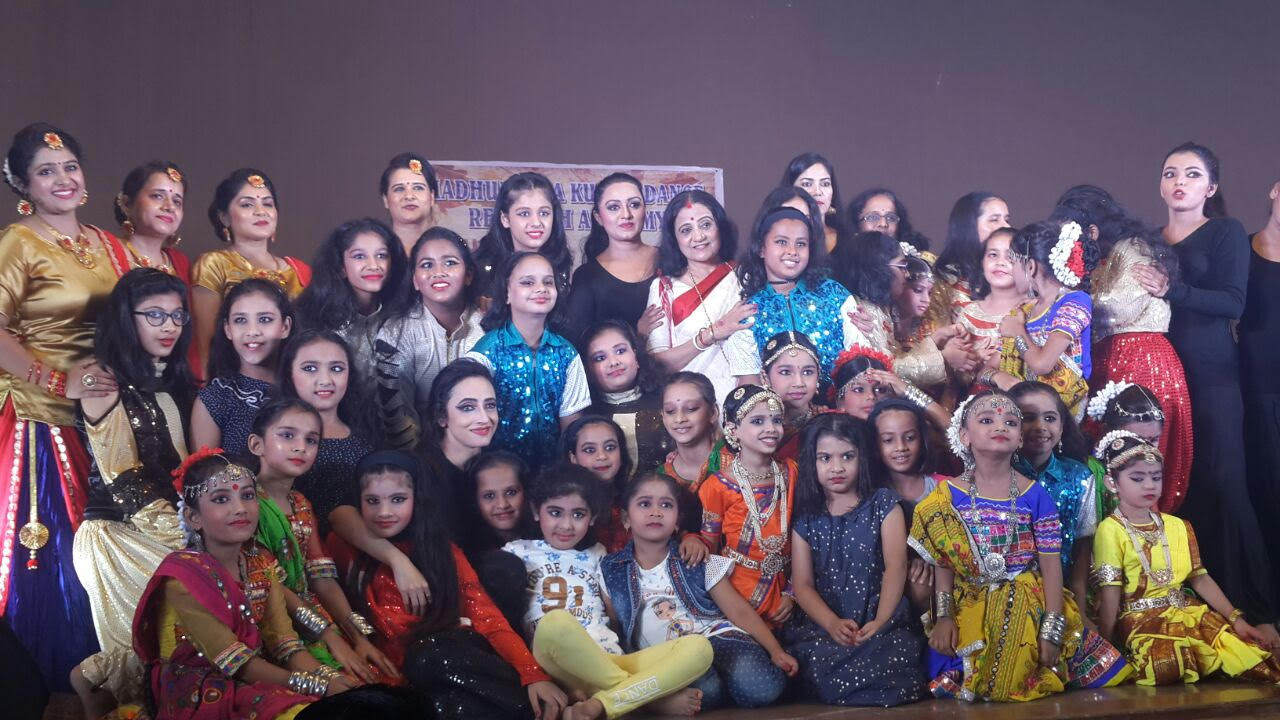 As the chaos in the green room subsides and most of the bags/ costumes miraculously disappear from backstage it is apparent that all the children have finished with their performances and returned to the auditorium to watch the finale of the show with their parents. The closing item is an emotional Bollywood number from Taare Zameen Par performed by Madhuparna Kumar and her senior students. Once again I have been provided with an opportunity to be on stage with my guru this time playing her mother.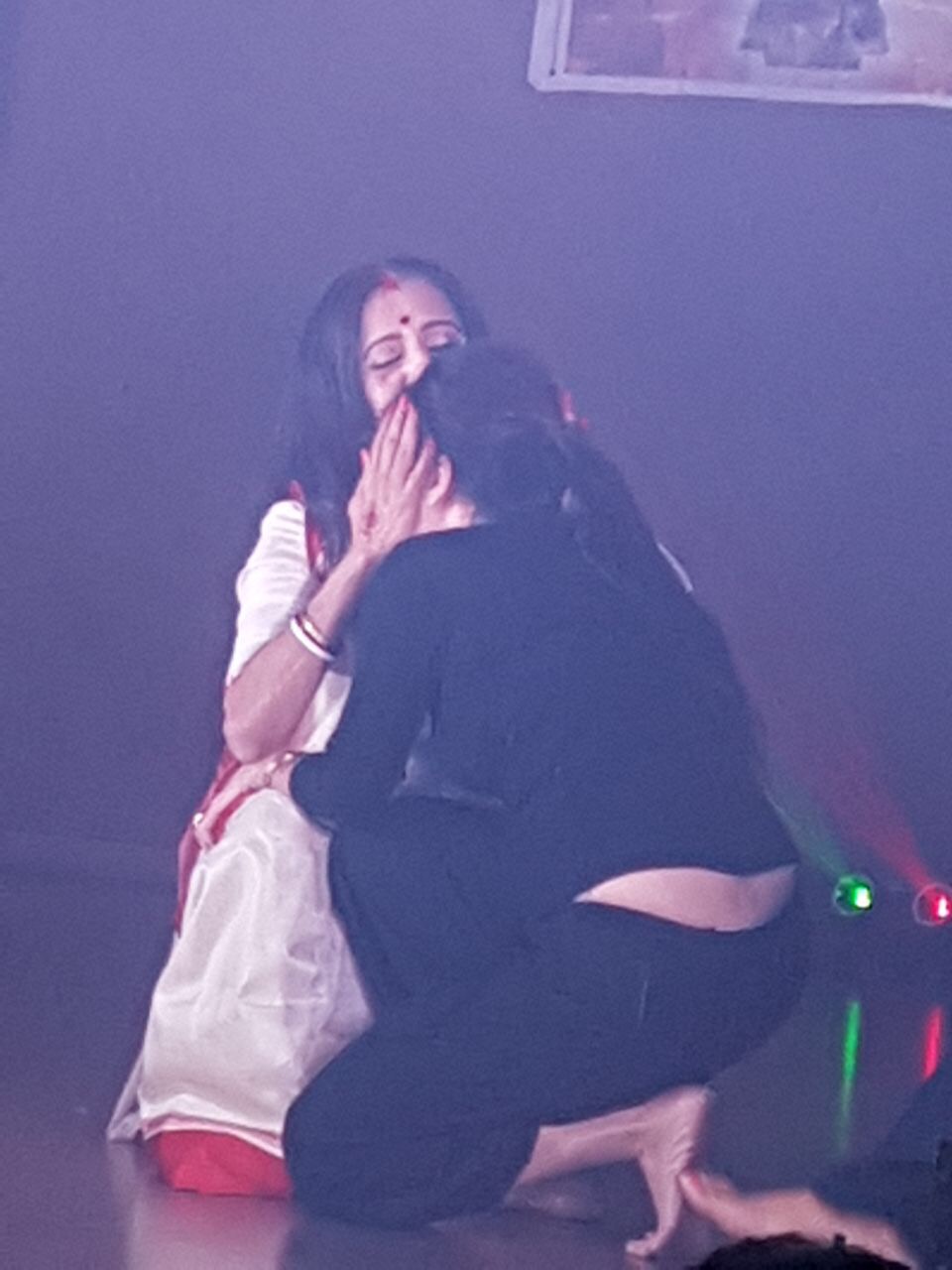 As the last item draws to an end and Madhuparna calls all her students to come on stage for a group picture. Her father Kalyan Sen Bharat, a well-known composer associated with many performing arts including cinema, has flown all the way from Kolkatta only to be with his daughter on her special day and to bless all her students.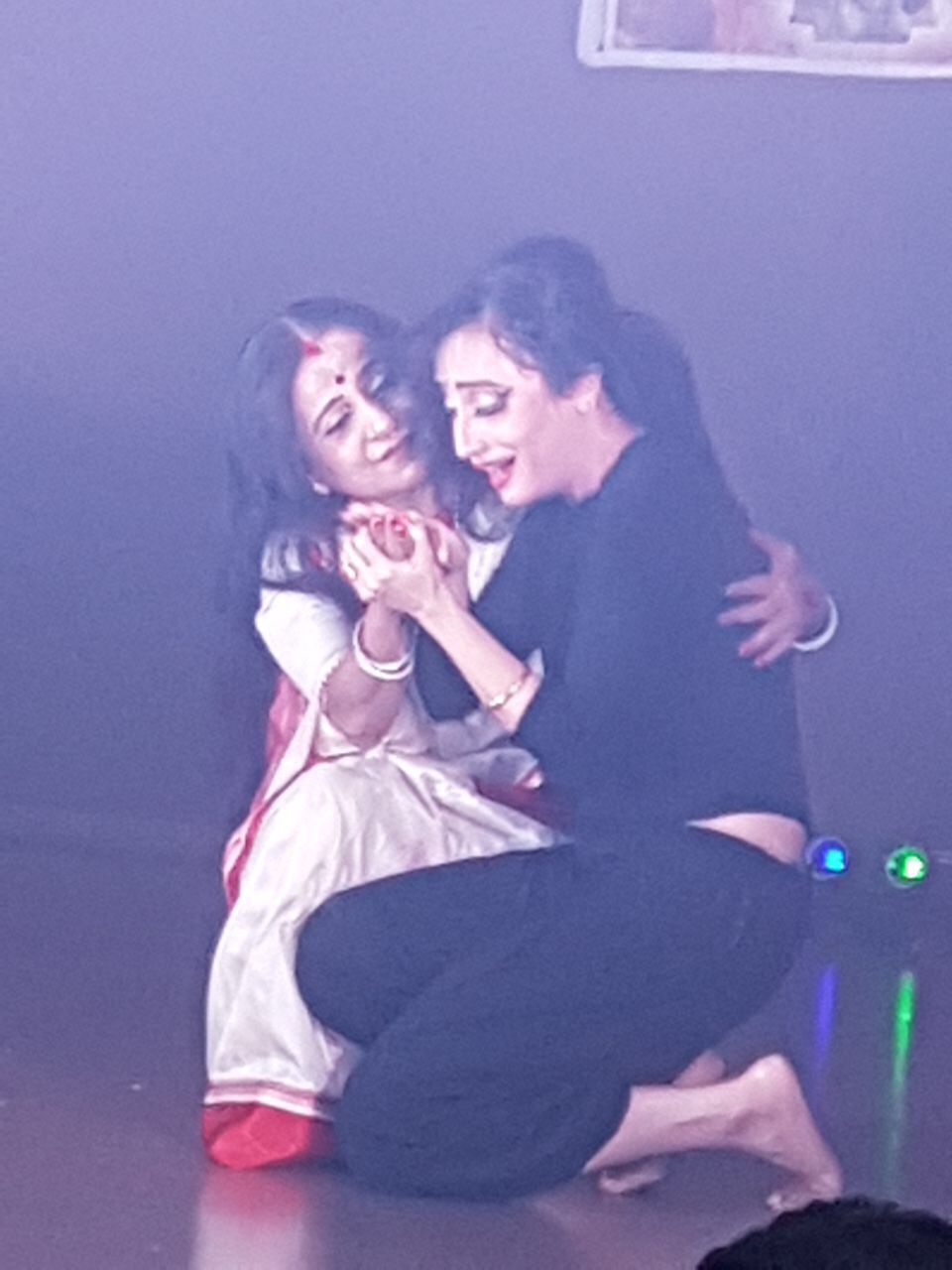 As more and children rush to the stage and gather for a group picture my mind wanders back to a lazy evening when I accompanied a friend to her class. It was a test class for the senior students and watching me sit aloof in a corner, Kumar suggested I get on to the floor as well. I did for a lark and even though I had no plans to join the group committed to a 4pm class unsure how I was going to be able to make time from my busy and crazy schedule.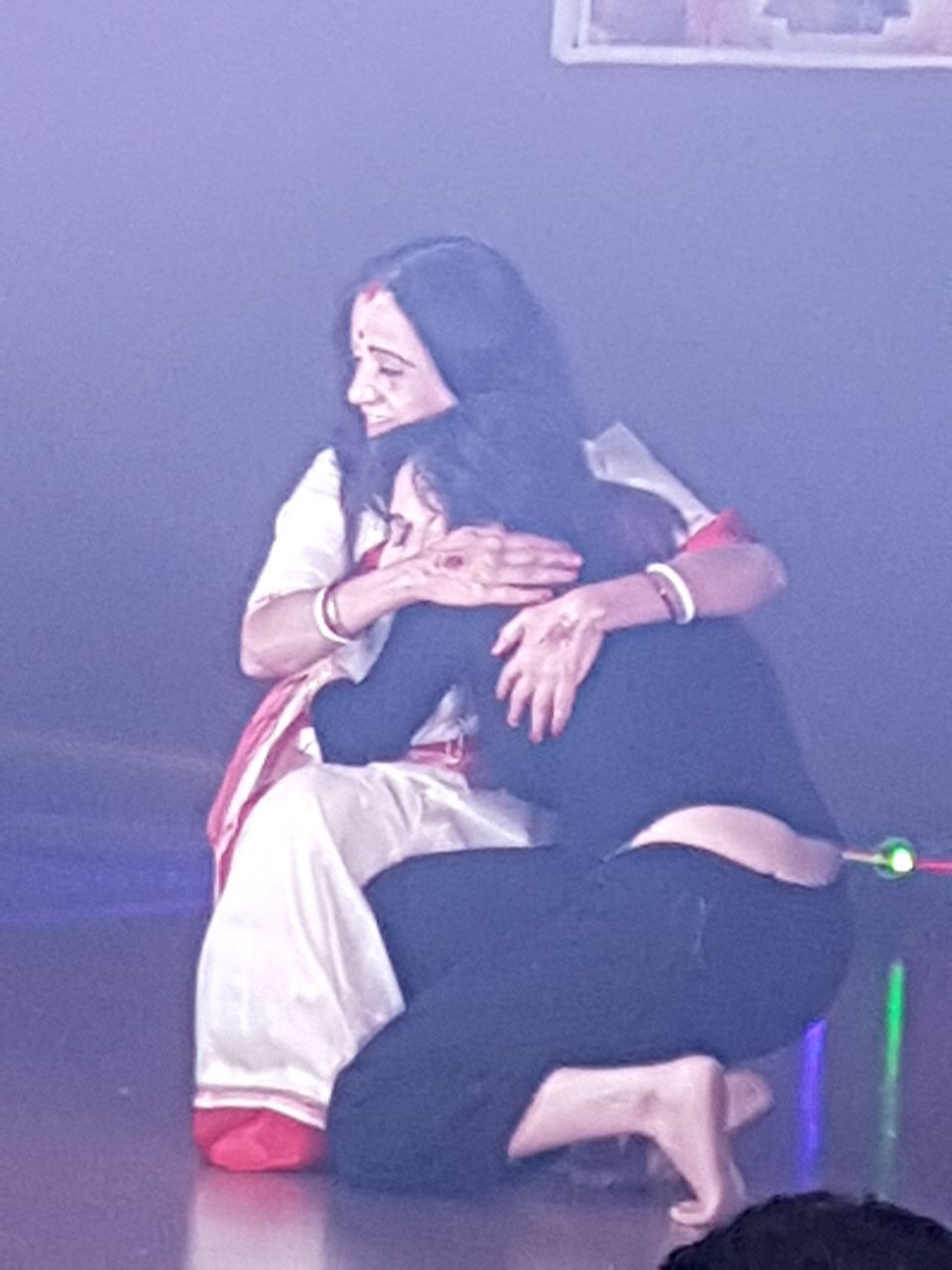 Two days a week for six months Kumar worked on our steps, monitored our mudras, corrected our expressions, she watched over our postures, our bends and twirls. Every week, she systematically revised old lessons and never let us free without teaching something new. How to beat the foot on the floor, how to raise the arms, there was so much to absorb and remember. Every time she taught a new step I was sure I would not get it right but she made me do it again and again till  I had mastered it and so that I never forget it she  taught us how to document step by step in a notebook.
The first time she put us to test in front of the home camera was on the Guru Purnima Day, two months later she made me appear for my debut exam and few weeks later put me on the stage for a debut performance. This is a miracle for sure and only Madhu Maam can do it.
@bhawanasomaaya