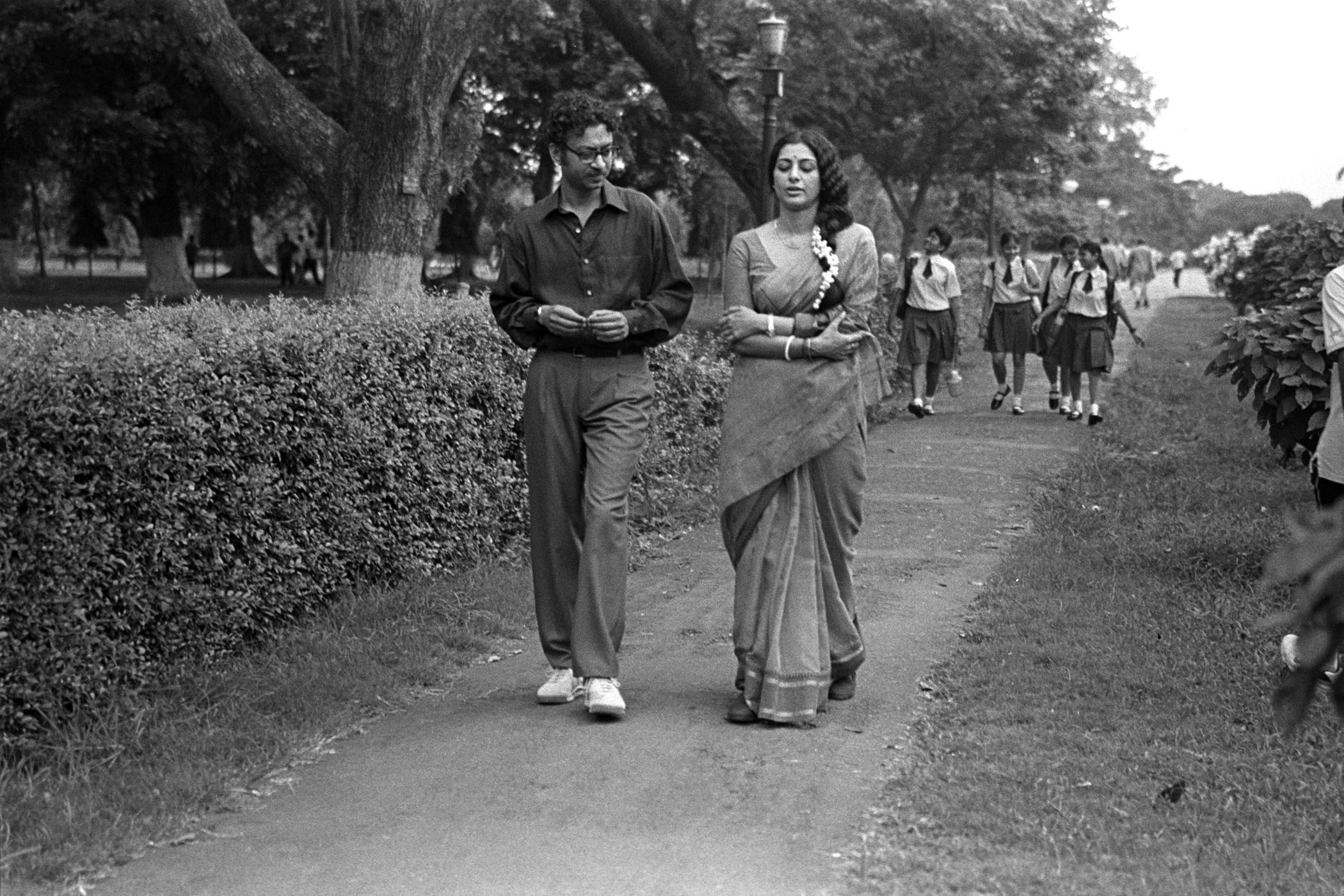 The next time I met Irrfan Khan, he was making a name for himself in the movies. I mean he was already known for Mira Nair's Salaam Bombay and Govind Nihalini's Drishti but he was slowly and gradually making a way for himself in the masala movies, did approximately eighteen films between 1988 – 1999 but what brought him into spotlight was friend Tigmanshu Dhulia's Haasil.
In 2003 Irrfan did Naseerudin Shah's Yun Hota Toh Kaisa Hota and Maqbool with Vishal Bharadwaj. Maqbool changed his destiny, his co-star Tabu revealed that the credit of transforming Irrfan's screen persona goes to Vishal Bharadwaj who presented Irrfan a relative newcomer like a star and Irrfan agreed with Tabu, added that 'When a filmmaker believes in the actor, the actor believes in himself and the chemistry is evident on the screen and that's what happened in Maqbool'.
In 2011 for Vidya Balan's private screening of The Dirty Picture Irrfan was seated beside me. Post the screening Irrfan, Vidya and I got into a long discussion about the film where we discussed the merits and demerits of biopics. Irrfan was working on Paan Singh Tomar at that time and was curious to know if Vidya and I heard about him. When we drew a blank, he looked visibly disappointed, said 'Aapne nahi suna hani toh kissi ne suna han, tohi phir meri film kaun dekhega?' He need not have worried because Paan Singh Tommar proved a big hit and got Irrfan Khan rave reviews and awards. So did his film The Namesake and Life of Pii both with Tabu, Irrfan described Tabu as his screen soulmate, said 'Whenever we have worked together it has been magic'.
To be continued…