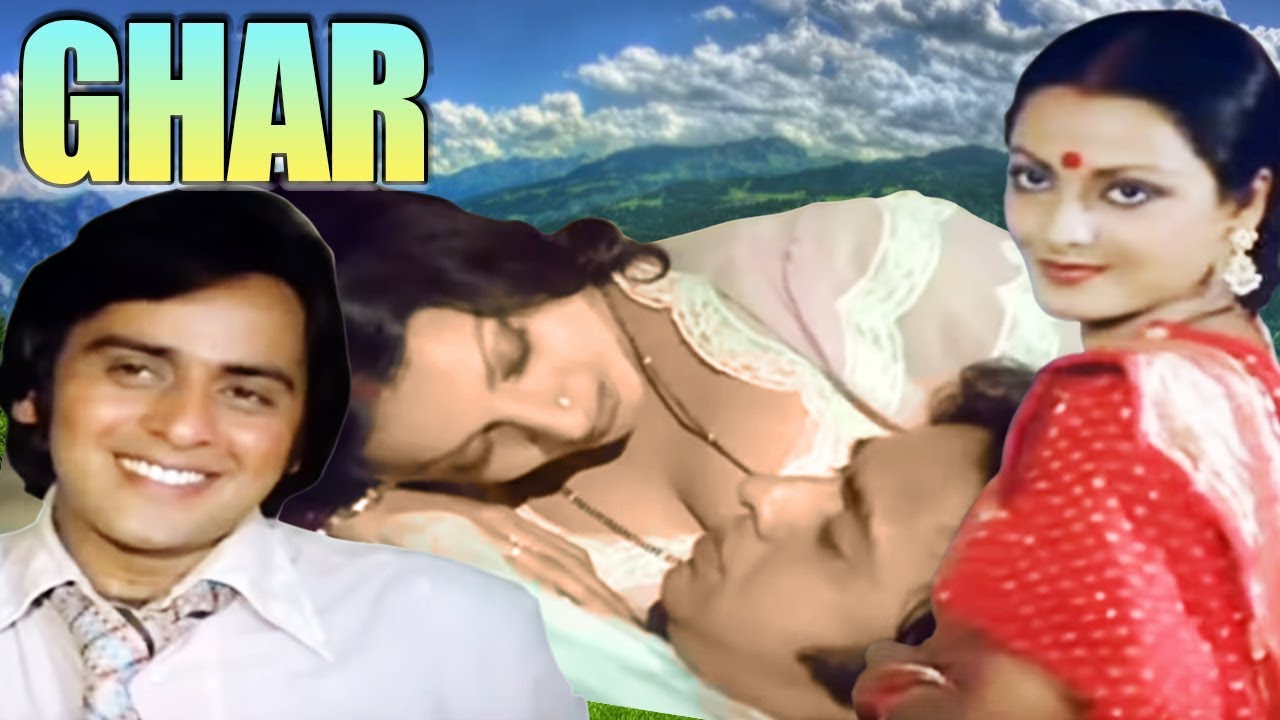 Forty-three years ago, producer NN Sippy made a film inspired from a true story about a housewife raped in the middle of a road outside a newly built theatre. Launched in 1977 director Manik Chaterjee suffered a tragedy and died half way through the film and the responsibility to complete the film fell on writer and lyricist of the film, Gulzar.
While rape is a common subject in our movies, rape of the leading lady as a victim was not that common because the hero miraculously appeared at the exact moment and always saved her from her oppressors. In Ghar, for the first time, the leading lady, a homemaker is gang raped in the presence of her husband who is helpless to save her. The film focused on the couple and how they come to terms with the tragedy. It focused on social relationships and how they perceived a rape victim family.
The film was a turning point in Rekha's career as an actor and remains immortal because of RD Burman's unforgettable melodies.