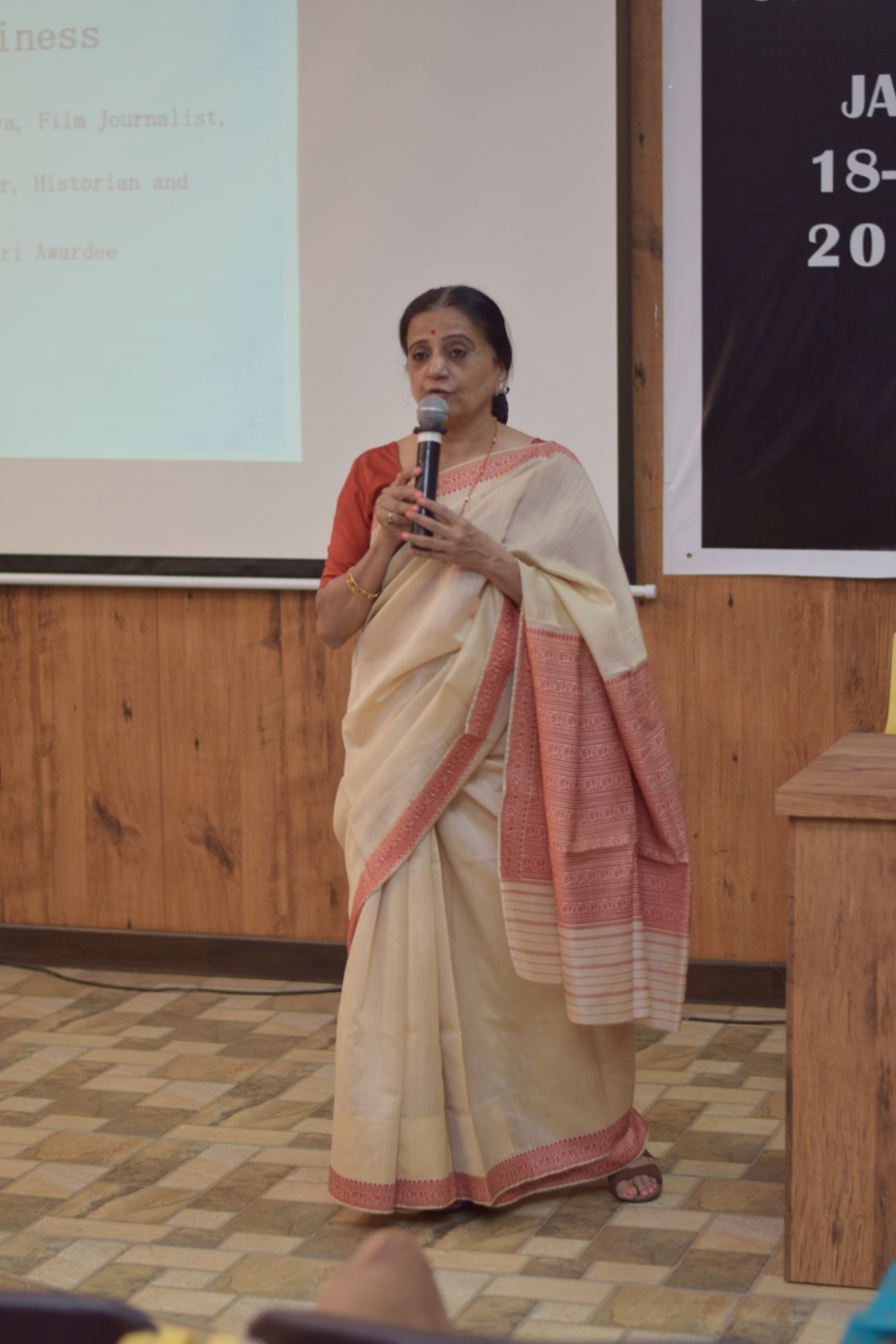 The students have had an overdose of lectures and the professors feel they need to be entertained so Dr. Chinnadevi Singadi has worked on an audio-visual presentation of the lyrical journey of songs from Ghalib to Gulzar.  For the first time in all day, the hall is house full and every song is welcomed with claps and whistles. They are having a good time and it does not matter to anyone that the show has gone beyond their dinner time. That's the power of entertainment.
During dinner, everybody is happy and still discussing the film scenes and songs. One of the students asks me what is my subject of talk the following morning and I say that since I am from the show business it is natural that I will talk about show business.
This is the third time I am sleeping in a university campus. The first time was at FTIII in Pune and the second time at JNU in Delhi, both large campuses surrounded by trees. The trees look very beautiful during the day but at night if you are not used to such quiet surrounding it can be rather scary.
@bhawanasomaaya