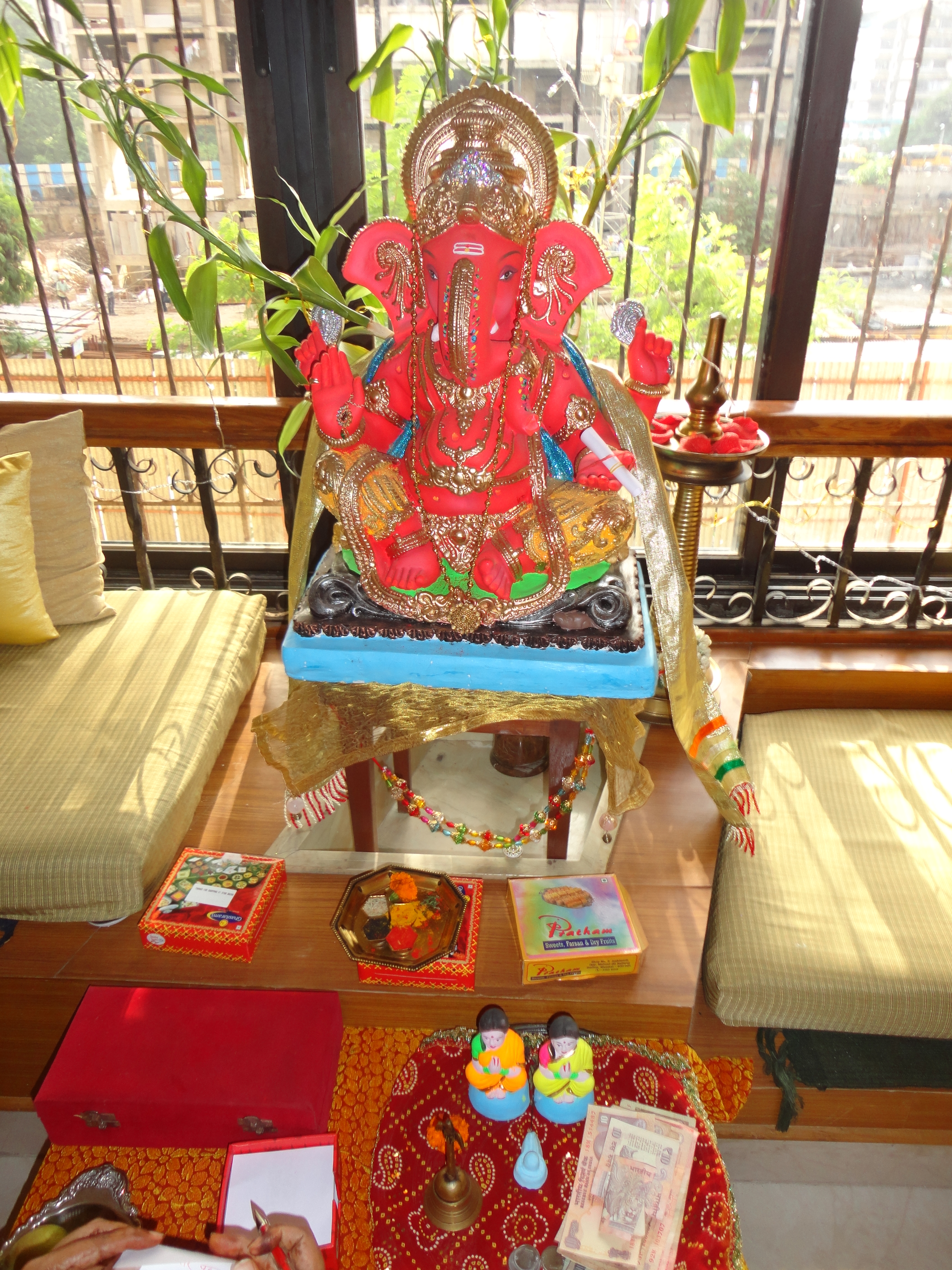 Different people have different ways of bringing home the deity. Unlike others I don't book my Ganpati in advance because I want it to be a surprise. It is said that the deity chooses his host and the way to recognize him is to make eye contact and one out of the many idols will give you a signal that it is Him you have to bring home. The idol talks to you and in the ten days he resides in your home you get familiar with his changing expressions.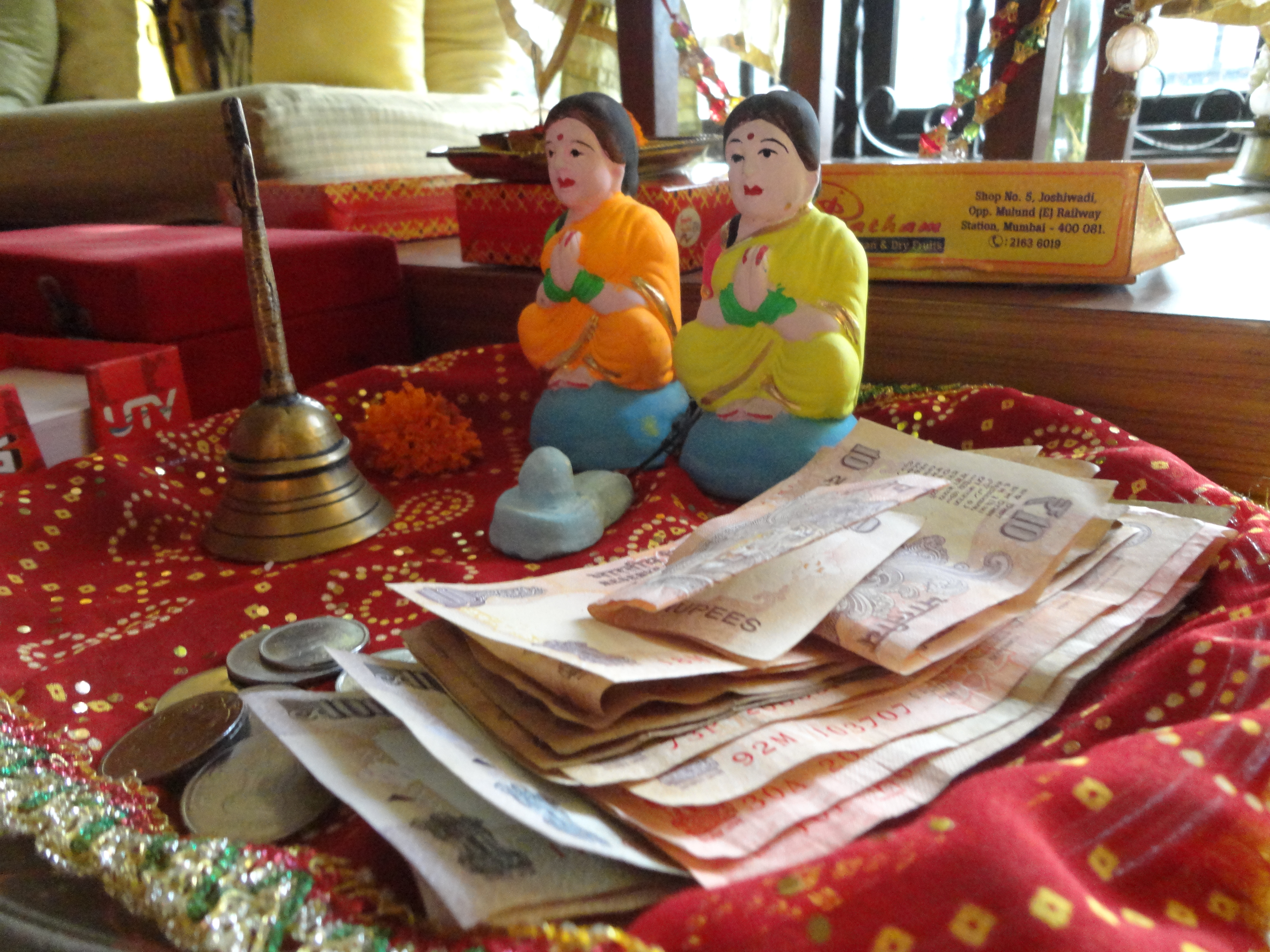 I address my Ganpati as Gannu and I'm sure he loves the name. My friends love it and make sure never to miss their date with him. Many of them brought him modaks though I feel he preferred fruits and flowers. Unlike other hosts I monitored his diet and made sure he did not gain weight. Unlike other homes there was no naach gaana at my home, I met Gannu at regular intervals for meals and tea break and rest of the time while I banged on the keyboard and completed my assignments, Gannu wrote destinies of people.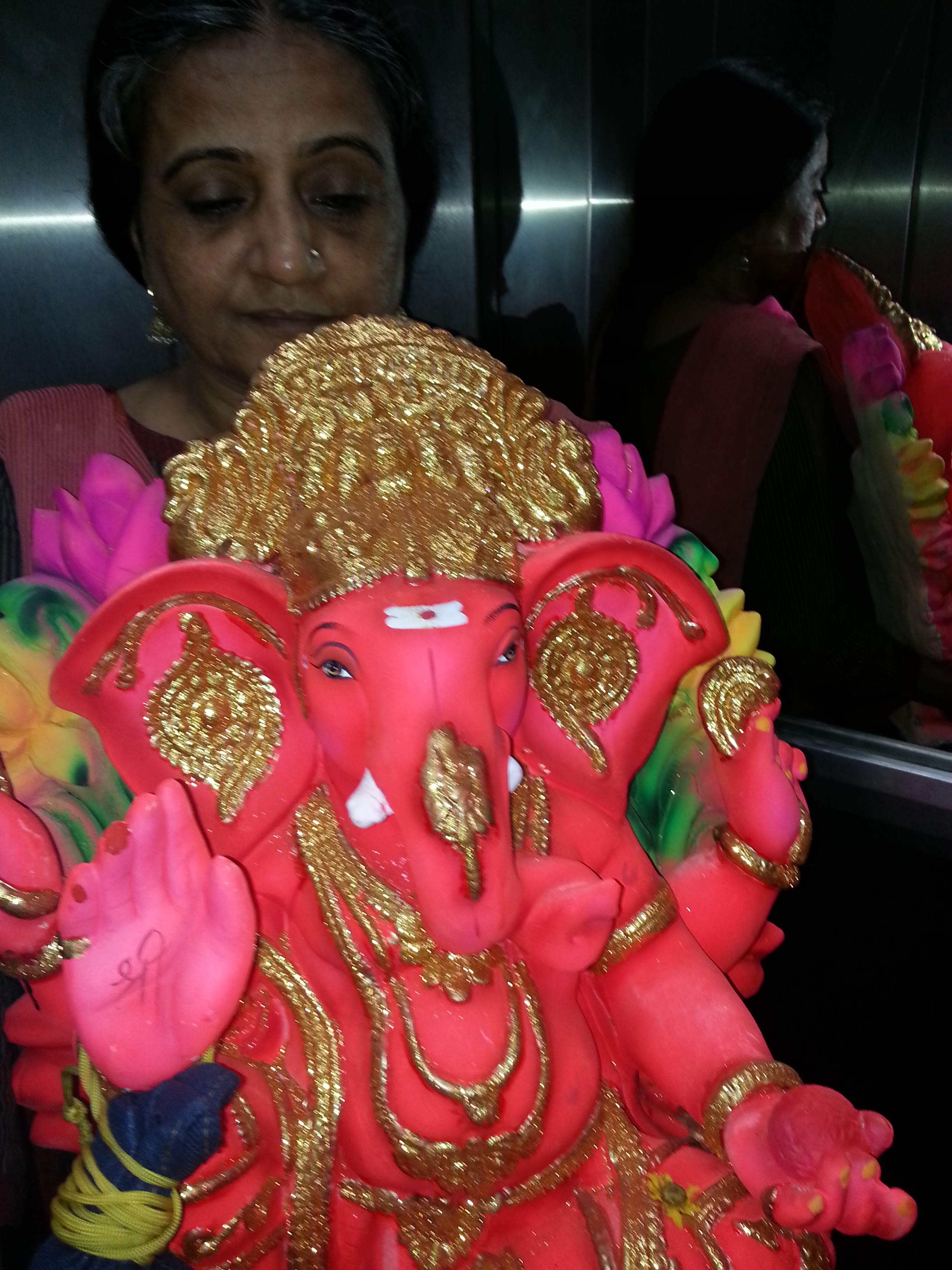 While Ganpati was at home I preserved a wish box beside the idol where everyone could write him a letter and drop it inside the box. On the last day all the wishes wrapped in a potli are immersed with the idol.  In the initial years I would write him a letter every day, gradually the letters decreased because now I had faith that he will fulfill all my wishes anyway.
@bhawanasomaaya