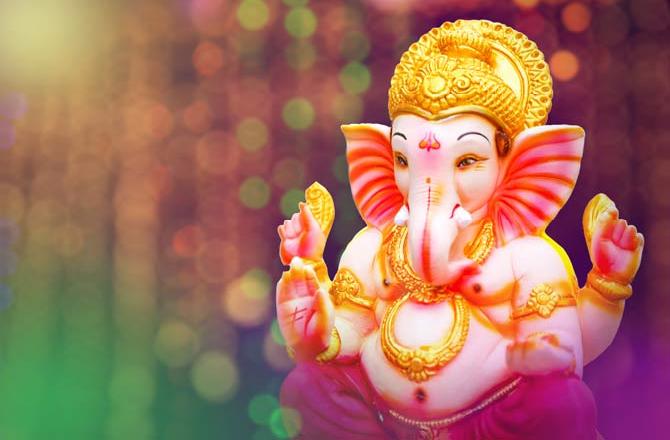 In Mukul Anand's Agneepath/1990, the underworld don hails from a small village called Mandva and it's been a family tradition to bring the idol home. The film featured Amitabh Bachchan in a dramatic climax where he is stabbed by his enemies amidst excited crowds bidding farewell to the deity at the seashore.
In Satya 1998, the hero is exposed amidst the festival, dragged on a noisy street dramatically shot by Ram Gopal Varma.
The ten-day celebration exudes boundless energy. In cinema, it has portrayed myriad moods – pathos, triumph, drama and in some instances, courage. In Dil toh Pagal Hai /1997 Aroona Irani gifts identical silver idols to Shah Rukh Khan and Madhuri Dixit who are unable to express love for each other.
In My Friend Ganesha a little child bonds with the deity and keeps him a secret from his parents. In the remake of Don Shah Rukh Khan dances a robust number on the streets and in the new Agneepath Hrithik Roshan and Priyanka Chopra dance and dabble in color to celebrate the elephant lord.
In Bajirao Mastani it is an occasion for Peshvibai Priyanka to invite Mastani to join the celebrations and since it is a Sanjay Leela Bhansali film it is also an opportunity for the two women to dance in navvari.
Mumbai will be going crazy for the next ten days and after that, it will be time for the Goddess to come home.
@bhawanasomaaya